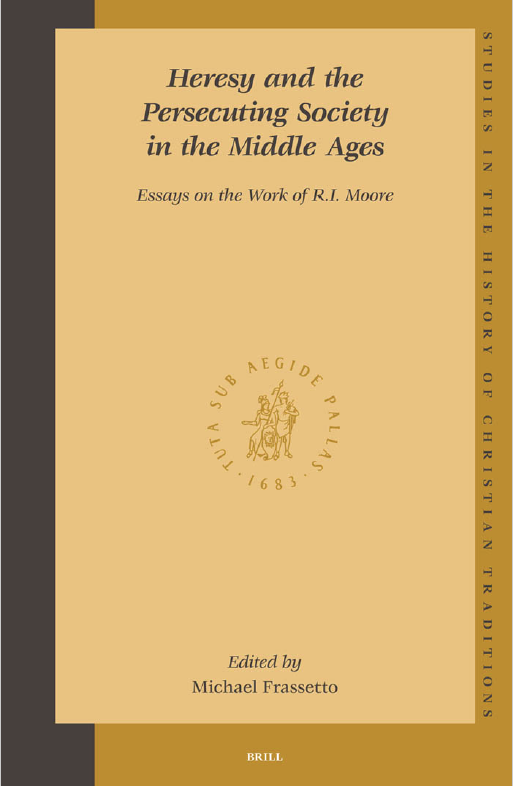 One more note on the medieval Cathars and their use of the Ascenion of Isaiah. . . . .
Among the texts that they obtained from the Bogomils was the Vision of Isaiah (chapters 6-11 of Asc.Isa.), a Greek Gnostic text of the first century A.D., which presented a cosmic view of the creation that was in conformity with dualist beliefs. The Cathars did not use the partial Latin translation made in late antiquity, but commissioned a new Latin translation from the Old Slavonic text, a version which the Bogomils had amended to conform with their own teachings.38

(Hamilton, 107f)
The author is relying on R. H. Charles — as per the footnote:
38 The medieval Latin version exists only in a text printed at Venice in 1522 by Antonio de Fantis and reprinted by A. Dillmann, Ascensio Isaiae Aethiopice et Latine (Leipzig: F.A. Brockhaus, 1877), 76–83. It was read by the moderate dualists of Lombardy, Moneta di Cremona, II, ix, 4, ed. Ricchini, p. 218. For the full edition of the texts in all versions: R.H. Charles, The Ascension of Isaiah (London: Adam and Charles Black, 1900).

(Hamilton, 108)
But a question arises. If the Cathars held a belief in an appearance of Jesus into another world beyond ours, where he was both born and crucified, what need would there have been to modify the Asc. Isa. by removing that "little gospel"? Surely it could be understood as happening in that other world. If the original Asc. Isa. lacked that passage depicting Jesus' birth in Bethlehem and eventual crucifixion in Jerusalem it presumably was not because the original audience for the text related in any way to the beliefs in the "other world" later reflected among the Cathars.
---
Hamilton, Bernard. 2006. "Bogomil Infuences on Western Heresy." In Heresy and the Persecuting Society in the Middle Ages: Essays on the Work of R.I. Moore, edited by Michael Frassetto, 93–114. Leiden ; Boston: Brill Academic Publishers.
---