A document I have not posted about yet is Secret Mark [link to earlychristianwritings.com] or the Secret Gospel of Mark [link to Wikipedia]. (The most controversial aspect of the passage and the letter accompanying it is the possible hint of a homoerotic Jesus.) The briefest introduction to the fragment is at the Gnostic Society Library, and a more detailed discussion is available at Westar Institute. If the fragment is genuine, it would appear that our canonical version of the Gospel of Mark is a shortened version for "lower grade" converts and that there was once a more complete version for those to whom higher secret doctrines were permitted.
A fresh approach to the document was posted on the Biblical History & Criticism Forum by Ken Olson and with his permission I am sharing it here with Vridar readers. Enjoy!
Tinker Tailor Soldier Forger
or What George Smiley Taught Me About Secret Mark: Lessons From John Le Carre's Tinker Tailor Soldier Spy.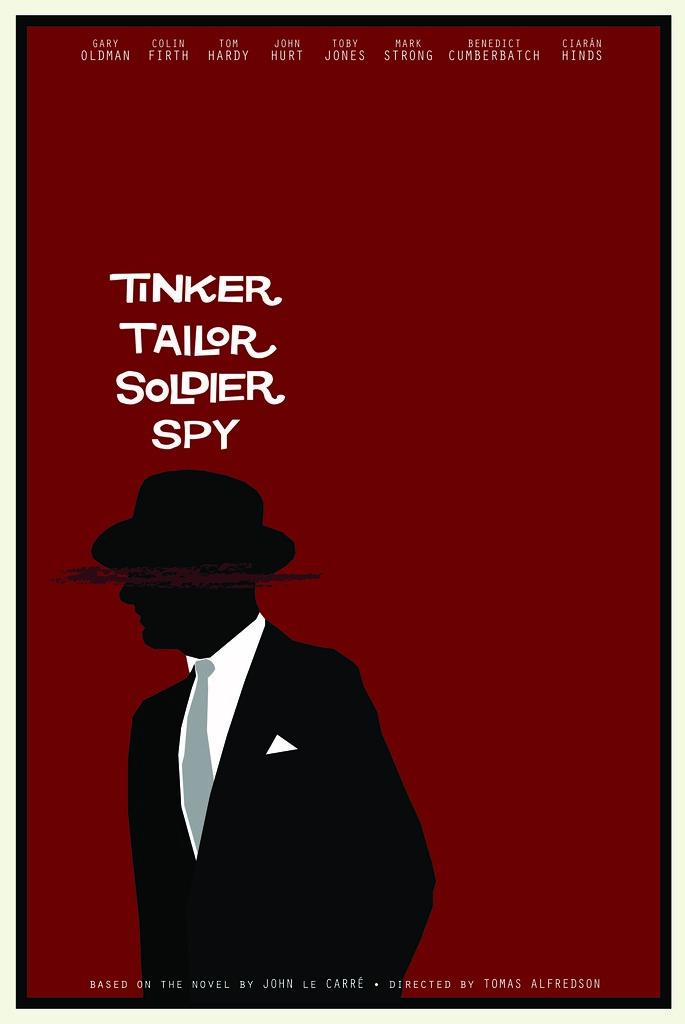 Tinker Tailor Soldier Spy is a classic 1974 espionage novel by John Le Carre (the pen name of David Cornwell), which has been made into a good movie starring Gary Oldman (2011) and an excellent miniseries starring Alec Guinness (1979). Cornwell is a former agent of the British Secret Intelligence Service (MI-6) himself and his novels are far more realistic (or, if you prefer, have more verisimilitude), than Ian Fleming's James Bond novels, let alone the Bond movies. Anyway, if you haven't read or watched it, you should.
The plot was inspired by the historical Cambridge Five spy ring, which included a top level MI-6 agent who was a mole passing secrets to the Russians. In the novel, a forcibly retired former agent named George Smiley is brought in by a government minister to try to uncover who among the top level agents of the Service (who are given the code names Tinker, Tailor, Soldier, etc.) is a mole working for the Russians.
There a number of gems in the book.
In one place, Smiley is asked for his opinion on a file containing a Soviet internal review of their naval capabilities, which is something the Service has been after, and has now come into their hands from a mysterious source. Smiley comments (in the TV version):
Its topicality makes it suspect
In another place, Smiley muses on why it's so difficult to convince his fellows that some of the intelligence they've been receiving from the same source is actually being fed to them by the Russians:
Have you ever bought a fake picture? … The more you pay for it, the less inclined you are to doubt it. Silly, but there we are.
In a long passage, Smiley is reading over a personnel file concerning two of the Service's agents, Bill Haydon and Jim Prideaux. The file contains an old letter from Haydon to a man named Fanshawe (addressing him as "Fan," which suggests they had a warm relationship), who was his tutor (i.e., the talent spotter from the Service who had recruited him), recommending that he also recruit his new friend Prideaux. In the course of praising Prideaux, Haydon says a few things that could perhaps be taken to suggest the two were more than just friends:
he's only just noticed that there is a World Beyond the Touchline, and that world is me.

He's my other half, between us we'd make one marvelous man … you know that feeling when you just have to go out and find someone new or the world will die on you?

he asks nothing better than to be in my company and that of my wicked, divine friends.
Nothing explicit, but as Smiley turns the pages in the file he finds:
The tutors of the two men aver (twenty years later) that it is inconceivable that the relationship between the two was 'more than purely friendly' …
Why does John Le Carre, the author, add the note from the two men's tutors that it was *inconceivable* that their relationship was 'more than purely friendly' immediately after the text of Haydon's letter about Prideaux? Was Le Carre concerned that his readers might take some of Haydon's fulsome praise of Prideaux as suggesting there was a homosexual attraction between the two, and wished to allay that suspicion? If so, it backfires spectacularly.
Readers are much more likely to wonder why it was necessary for the tutors to report that the relationship between Haydon and Prideaux was definitely not homosexual in nature. The report gives the readers a context in which to understand the contents of the letter. If they had suspected there was something homoerotic in the contents of Haydon's letter before, their suspicions are only going to be heightened by the denial in the report, and if they hadn't picked that up from the contents of the letter, they probably will after seeing the appended note.
It seems more likely that Le Carre, a gifted writer, knew perfectly well what effect the appended note from the men's tutors would have on his readers and included it for that reason. It's a literary device. (Well, Okay, Le Carre has talked about how he conceived the homosexual relationship between Haydon and Prideaux in interviews, so that part is not really in dispute. What I'm discussing is the literary technique he used to reveal it to his readers).
Inception: How to Put an Idea in Someone's Head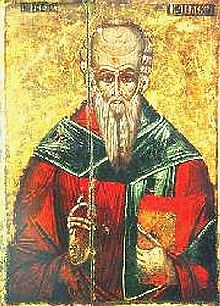 What device or technique is this? In rhetorical terms, it might be considered a particular form of preterition, in which someone emphasizes an idea by pretending to pass over it ("I intend to stick strictly to the issues and will not discuss the multiple allegations of sexual assault against my opponent"). In psychological terms, it might be considered a form of reverse psychology, but it's also related to the phenomenon called ironic process theory, ironic rebound, or "the white bear problem." The latter goes back at least to 1863, when Fyodor Dostoevsky wrote, "Try to pose for yourself this task: not to think of a polar bear, and you will see that the cursed thing will come to mind every minute."
In psychology and hypnosis this is called negative suggestion. Negative suggestion does not work, or works in reverse. The famous example is "Don't think of a (color) elephant." Google it. There are a lot of web pages on the topic (leave aside George Lakoff's 2004 book, which uses elephant in the specific sense of Republican). Here's a passage taken from one such page:
If I tell you, "Don't think of a blue elephant, what happens? You think of a blue elephant, of course! (If you don't, check your pulse. You may be dead.)
http://www.hypnosis-corvallis.com/dont- … -negative/
Probably the best known application of this principle is the movie Inception (2010), about a team of criminals led by Leonardo DiCaprio who are recruited by businessman Ken Watanabe to plant an idea in the mind of the heir to a rival major corporation to dissolve his empire.
DiCaprio: What do you want from us?

Watanabe: Inception. Is it possible?

Gordon-Levitt: Of course not.

Watanabe: If you can steal an idea from someone's mind, why can't you plant one there instead?

Gordon-Levitt: Okay. Here's me planting an idea in your head. I say to you: "Don't think about elephants." What are you thinking about?

Watanabe: Elephants.

Gordon-Levitt: Right, but it's not your idea because you know I gave it to you. The subject's mind can always trace the genesis of the idea. True inspiration is impossible to fake.

DiCaprio: That's not true.
The problem that DiCaprio's team have to solve is: how do you implant an idea in someone's head without them realizing you had implanted the idea in their head? DiCaprio tells the team: "We need a forger," and meets with Tom Hardy to bring him on board.
DiCaprio: Have you done it before?

Hardy: We tried it. We got the idea in place. But it didn't take.

DiCaprio: You didn't plant it deep enough?

Hardy: No. It's not just about depth, you know. You need the simplest version of the idea for it to grow naturally in your subject's mind. It's a very subtle art.
DiCaprio, Hardy, and the rest of the team hold a planning session to discuss how to do this.
DiCaprio: "I will split up my father's empire." Now this is obviously an idea that Robert himself would choose to reject, which is why we need to plant it deep in his subconscious.
They decide instead to plant three suggestions that will lead him to the desired conclusion.
Hardy: I will not follow in my father's footsteps.

Hardy: I will create something for myself.

DiCaprio: My father doesn't want me to be him.
Implanting the Idea of a Gay Jesus
So if you wanted to write a text that would implant the suggestion that Jesus was homosexual in your readers, how might you go about it?
First, you won't directly tell your reader that Jesus was homosexual, just as John Le Carre did not tell his readers that Haydon and Prideaux had had a homosexual relationship and DiCaprio's team does not try to implant the suggestion "I will break up my father's empire." They implant other suggestions which will lead the subject to reach that conclusion.
Second, you provide an ambiguous text, like Haydon's letter to Fanshawe in Tinker Tailor that, by itself, would not necessarily imply homosexuality, thought it may seem to suggest it. One way to do this is to provide them a story based on one familiar to them. The story of Lazarus from John's gospel will do, and may have suggested itself because we are told twice that Jesus loved Lazarus (John 11.3, 36). You can't say anything explicitly homosexual, but you can borrow phrases and clauses from Mark that do not have a sexual connotation in their original context, but might take on such a connotation when placed together in a new context, such as Mark 5.18 ("begged him that he might be with him"); 10.21 ("looking upon him loved him"); 14.51-52 ("a young man … wearing nothing but a linen cloth," though, perhaps, more literally "a youth … with a linen cloth thrown around his naked body").
Third, you plant negative suggestions in another voice that will tell the reader how to read the ambiguous text, or rather, how not to read it. This is what Le Carre did with the note from Haydon and Prideaux's tutor that it was *inconceivable* that their relationship was more than purely friendly. He provided a context in which Haydon's letter could be understood. So you can place an extended injunction on how you should definitely not to read the ambiguous text (not in a carnal and sinful way) before presenting the text itself and then following it with an emphatic but graphic negative suggestion, such as "'naked man with naked man' is not found," which will inevitably bring the image of naked men with naked men into their minds in the same way that the command not to think of elephants will make them think of elephants.
Fourth, you need a legend (a Le Carre term, basically a cover identity or cover story), to explain to the reader where this new story is coming from, why they haven't heard it before, and why on earth they ought to believe it. This is relatively straightforward (e.g., a secret gospel not intended for the public, but with the authority of a canonical evangelist behind it).
Fifth, you need to suggest a possible alternative interpretation as a diversion from the conclusion you actually wish to implant, because if your conclusion is the only possible conclusion, it is once again too obvious and will raise the readers defenses. The alternative suggestion has to appear plausible, but it can't be so strong as to completely overpower the conclusion you desire the readers to reach. Having a final line that promises to give the true interpretation of the text, but then breaks off as though the text was damaged at precisely the point where the other possible interpretation was about to be given may be a bit clumsy, but it might serve.
This won't work the same on everyone. Some might be so hostile to the suggestion that Jesus was homosexual that they will reject it even though they accept the ambiguous text and see the suggestion. Others will speculate on what the other interpretation is and adopt it as the correct reading. Some might suspect that this was all an effort to plant some such suggestion in their heads. But some will adopt it wholeheartedly.
Best,
Ken
---
A clarifying comment by Ken in the ensuing discussion on the forum:
I'm drawing attention to how the text actually works, as opposed to the way it presents itself. It succeeds very well in implanting the idea of a homosexual Jesus in its readers' heads. In the text's self-representation this is a coincidental effect of (1) a non-homosexual text of Mark which has a potentially homosexual meaning; and (2) a Clement who wants to tell us the real meaning of this text of Mark and oppose the homosexual reading, but fails to do the first and instead reveals the potential homosexual message of the text that he allegedly wants to combat; and this is due to (3) an accident of preservation which preserved the potentially homosexual text and the suggestion that it can be read to imply homosexuality, but fails to preserve the theoretical real meaning of the text. What I'm suggesting is that the way these three elements actually work together quite well to suggest a homosexual Jesus may be a better indicator of the intentions of the author of this text, whoever that might have been, than the text's self-representation suggests. The unity of message suggests to me that we may be dealing with a single author rather than two authors and an accident of preservation.
Huller constantly collapses the distinction between my looking at how the text functions as a forgery and arguing for Stephen Carlson's specific theory that Morton Smith forged the text. (I think Joe Wallack was misled by this in the first comment). Huller has arguments against some of Carlson's claims, but really not against what I'm saying. If I claimed Morton Smith wrote it, I'd have to provide proof of that, and I don't have that.
The following two tabs change content below.
Neil Godfrey
Neil is the author of this post. To read more about Neil, see our
About page.
Latest posts by Neil Godfrey (see all)
---
If you enjoyed this post, please consider donating to Vridar. Thanks!
---