. . . with Russell Gmirkin's book, Plato and the Hebrew Bible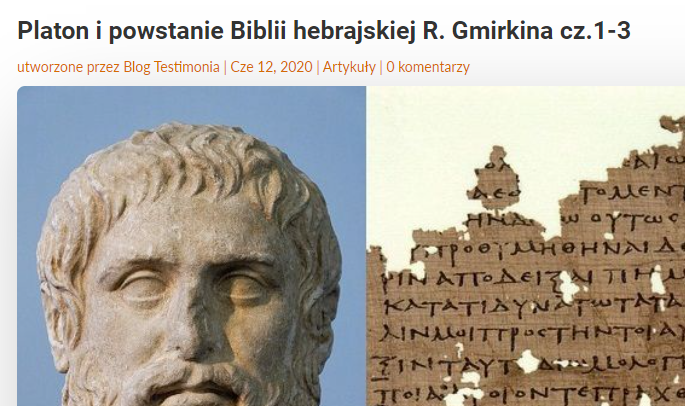 These three Vridar posts have been translated into Polish and posted on the Testimonia blog:
1. Plato and the Creation of the Hebrew Bible
2. The Pentateuch's Debt to Greek Laws and Constitutions — A New Look
3. David, an Ideal Greek Hero — and other Military Matters in Ancient Israel
. . .
Not that we will ever lose our affection for our Greek friends:
To the Greeks, Vridar in a Greek publication
Nor our Spanish ones: