Words of wisdom for anyone who thinks "once a fundamentalist always a fundamentalist", or that former cult members continue to be motivated by reactionary anger – spoken by one who escaped the ignorance of a cult upbringing, Tara Westover:
Anger has a role to play. Anger is a mechanism our brains use to get us — it's a self-defence mechanism — your brain tells you to be angry so you get yourself out of situations that will do you harm.

Once you're away, once you're safe, you don't need anger anymore. You can let it go and live a better life without it.
That's from around the 40 minute mark of a broadcast interview with Tara Westover on ABC – Conversations. That's the Australian ABC. The summary on the webpage:
Tara grew up in rural Idaho, in the shade of the Rocky Mountains.

Her family was ruled by her father, a radical Mormon survivalist who thought the End of Days was upon them.

His distrust of government meant Tara had no birth certificate and was home-schooled, which really meant she worked in her father's junkyard.

When she became a teenager, her brother became violently abusive towards her.

Tara taught herself in secret and was admitted to Brigham Young University in Utah.

From there she went to Cambridge and Harvard, and had to educate herself about the wider world.
The interview was enlightening, so refreshing to listen to someone who has thought about her experiences in a constructive way. I'll have to read her book, too.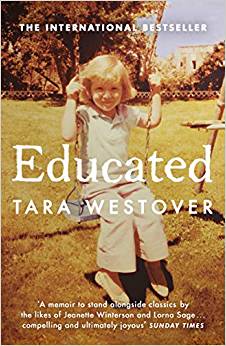 The following two tabs change content below.
Neil Godfrey
Neil is the author of this post. To read more about Neil, see our
About page.
Latest posts by Neil Godfrey (see all)
---
If you enjoyed this post, please consider donating to Vridar. Thanks!
---