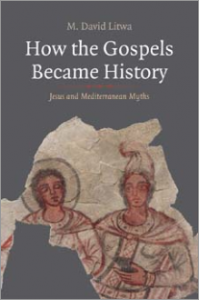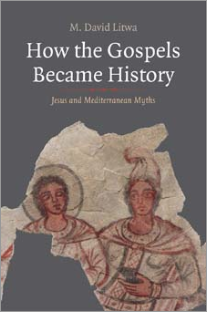 We declared a while ago on Vridar that we would never sell anything so I am at this moment trapped between gratitude and principle. Yale University Press kindly agreed to send me a review copy of M. David Litwa's How the Gospels Became History: Jesus and Mediterranean Myths but, as it turned out, they requested their agent in Australia, Footprint Books, to forward me the review copy, and Footprint Books asked me to add a notice of a discount offer at the end of my review. (Because its such a departure from past practice I want to be upfront and place this notice at the beginning this one time rather than appear to be "sneaking" it in at the end.) It's an expensive book so hopefully, some readers will appreciate the discount offer. 
To order a copy of How the Gospels Became History: Jesus and Mediterranean Myths at the Footprint Books Website with a 15% discount click here  or visit www.footprint.com.au
Please use discount voucher code BCLUB19 at the checkout to apply the discount.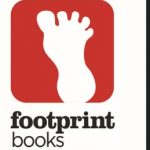 Myth and/or history: where do our four canonical gospels fit? Can history contain myth? Is history fundamentally a type of myth? The gospels contain stories of the supernatural and miraculous but did not other ancient (genuinely) historical works likewise contain such stories? Why do the gospels look like history even though they begin with divine beings speaking and making things?
Why do our gospels look like history while clearly containing so much of the fabulous? How did they come to be what they are?
We addressed the question of the centrality of belief in history to Christian faith in an earlier series addressing Dennis Nineham's The Use and Abuse of the Bible (though I see now that I never got around to posting part 5, so that's another item added to my "to do" list). That was a study of theology. M. David Litwa's book, How the Gospels Became History, appears to be a literary study of the gospels. Yin and yang. (But we have covered the same theme from other viewpoints, too, such as that of Chaim Milikovsky in Why Gospel Fiction was Written as Gospel Truth — a plausible explanation.)
But this time it is M. David Litwa's turn so we'll look at his Introduction in this first post. It is titled "The Gospels, Mythography, and Historiography".
What did the ancient people make of these terms or their equivalents? I am always drawn to endnotes while reading books like this one and if they are many I can spend more time there than in the main text, and here I'll quote key translations:
In addition to this, since of the things history deals with one part is history, one myth, and one fiction, of which

history is the exposition of certain things that are true and took place (such as that Alexander died in Babylon poisoned by conspirators),

fiction that of things that did not take place told like those that took place (such as comic plays and mimes),

and myth is the exposition of things that did not take place and are false (such as that the race of poisonous spiders and snakes was brought to life "from the blood of the Titans, they tell", and that Pegasus jumped out of the head of the Gorgon when her throat was cut, and that Diomedes' companions were transformed into sea birds, or Odysseus into a horse or Hecuba into a dog)

(Sextus Empiricus – apparently referencing Asclepiades – Against the Grammarians 1:263-64, my formatting)
Compare Cicero,
The narrative is an exposition of events that have occurred or are supposed to have occurred. . . . That which consists of an exposition of events has three forms fabula, historia, argumentum. Fabula is the term applied to a narrative in which the events are not true and have no verisimilitude, for example

"Huge winged dragons yoked to a car"

Historia is an account of actual occurrences remote from the recollection of our own age, as

"War on men of Carthage Appius decreed"

Argumentum is a fictitious narrative which nevertheless could have occurred. An example may be quoted from Terence

"For after he had left the school of youth" . . .

(Cicero, De Inventione, 1.27)
Or as Quintilian wrote in Latin,
Now there are three forms of narrative, without counting the type used in actual legal cases.

First there is the fictitious [Latin = fabula, fable = Greek mythos, myth] narrative as we get it in tragedies and poems, which is not merely not true but has little resemblance to truth.

Secondly, there is the realistic narrative as presented by comedies, which, though not true, has yet a certain verisimilitude.

Thirdly there is the historical narrative, which is an exposition of actual fact. Poetic narratives are the property of the teacher of literature. The rhetorician therefore should begin with the historical narrative, whose force is in proportion to its truth. 

(Quintilian, "Orator's Education", 2.4.2)
So it would seem that myths were opposed to truth; and history was "the truth".
But Litwa offers a warning . . . Continue reading "Review, pt 1a: How the Gospels Became History / Litwa"