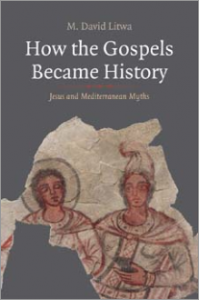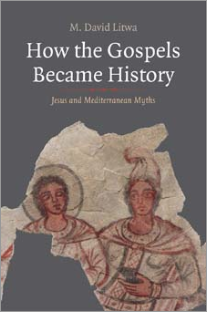 We declared a while ago on Vridar that we would never sell anything so I am at this moment trapped between gratitude and principle. Yale University Press kindly agreed to send me a review copy of M. David Litwa's How the Gospels Became History: Jesus and Mediterranean Myths but, as it turned out, they requested their agent in Australia, Footprint Books, to forward me the review copy, and Footprint Books asked me to add a notice of a discount offer at the end of my review. (Because its such a departure from past practice I want to be upfront and place this notice at the beginning this one time rather than appear to be "sneaking" it in at the end.) It's an expensive book so hopefully, some readers will appreciate the discount offer. 
To order a copy of How the Gospels Became History: Jesus and Mediterranean Myths at the Footprint Books Website with a 15% discount click here  or visit www.footprint.com.au
Please use discount voucher code BCLUB19 at the checkout to apply the discount.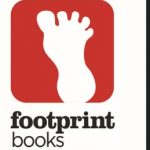 Myth and/or history: where do our four canonical gospels fit? Can history contain myth? Is history fundamentally a type of myth? The gospels contain stories of the supernatural and miraculous but did not other ancient (genuinely) historical works likewise contain such stories? Why do the gospels look like history even though they begin with divine beings speaking and making things?
Why do our gospels look like history while clearly containing so much of the fabulous? How did they come to be what they are?
We addressed the question of the centrality of belief in history to Christian faith in an earlier series addressing Dennis Nineham's The Use and Abuse of the Bible (though I see now that I never got around to posting part 5, so that's another item added to my "to do" list). That was a study of theology. M. David Litwa's book, How the Gospels Became History, appears to be a literary study of the gospels. Yin and yang. (But we have covered the same theme from other viewpoints, too, such as that of Chaim Milikovsky in Why Gospel Fiction was Written as Gospel Truth — a plausible explanation.)
But this time it is M. David Litwa's turn so we'll look at his Introduction in this first post. It is titled "The Gospels, Mythography, and Historiography".
What did the ancient people make of these terms or their equivalents? I am always drawn to endnotes while reading books like this one and if they are many I can spend more time there than in the main text, and here I'll quote key translations:
In addition to this, since of the things history deals with one part is history, one myth, and one fiction, of which

history is the exposition of certain things that are true and took place (such as that Alexander died in Babylon poisoned by conspirators),

fiction that of things that did not take place told like those that took place (such as comic plays and mimes),

and myth is the exposition of things that did not take place and are false (such as that the race of poisonous spiders and snakes was brought to life "from the blood of the Titans, they tell", and that Pegasus jumped out of the head of the Gorgon when her throat was cut, and that Diomedes' companions were transformed into sea birds, or Odysseus into a horse or Hecuba into a dog)

(Sextus Empiricus – apparently referencing Asclepiades – Against the Grammarians 1:263-64, my formatting)
Compare Cicero,
The narrative is an exposition of events that have occurred or are supposed to have occurred. . . . That which consists of an exposition of events has three forms fabula, historia, argumentum. Fabula is the term applied to a narrative in which the events are not true and have no verisimilitude, for example

"Huge winged dragons yoked to a car"

Historia is an account of actual occurrences remote from the recollection of our own age, as

"War on men of Carthage Appius decreed"

Argumentum is a fictitious narrative which nevertheless could have occurred. An example may be quoted from Terence

"For after he had left the school of youth" . . .

(Cicero, De Inventione, 1.27)
Or as Quintilian wrote in Latin,
Now there are three forms of narrative, without counting the type used in actual legal cases.

First there is the fictitious [Latin = fabula, fable = Greek mythos, myth] narrative as we get it in tragedies and poems, which is not merely not true but has little resemblance to truth.

Secondly, there is the realistic narrative as presented by comedies, which, though not true, has yet a certain verisimilitude.

Thirdly there is the historical narrative, which is an exposition of actual fact. Poetic narratives are the property of the teacher of literature. The rhetorician therefore should begin with the historical narrative, whose force is in proportion to its truth. 

(Quintilian, "Orator's Education", 2.4.2)
So it would seem that myths were opposed to truth; and history was "the truth".
But Litwa offers a warning . . .
After reading these definitions, one might have the impression that mythoi or fabulae were thought to be stories that were by definition untrue. Yet the relation between mythoi and truth was more complex.
. . . and he points to Plato as the amber light:
Plato famously created an eikos mythos — a plausible myth that he intended, in some fashion, to speak the undercurrent of truth.
Ah, so myth can contain truth, then? Does that mean it is a parable or analogy that on the surface is a fiction but deeper down is making a "true" point?
Litwa's endnote here points to two references: Plato's Timaeus 29d and Plato's Phaedo 60b-61c.
So I looked them up before reading any further.
Timaeus 29d is the beginning of Timaeus's conjecture (or myth or imaginary account) of what he thinks is a plausible explanation for how the universe came into existence. 
TIMAEUS: I should explain, then, how this created universe came to be made by its maker. He was good, and nothing good is ever characterized by mean-spiritedness over anything; being free of jealousy, he wanted everything to be as similar to himself as possible. Wise men tell us that there is no more important precondition for the created world than this, and we could not go wrong if we were to accept it. For the god wanted everything to be good, marred by as little imperfection as possible. He found everything visible in a state of turmoil, moving in a discordant and chaotic manner, so he led it from chaos to order, which he regarded as in all ways better. . . . 

(From Desmond Lee translation)
How does this relate to the argument that the Greek understanding of "myth" is a story containing "truth" at some deeper level? I came across the following passage from the Stanford Encyclopedia of Philosophy's page on Plato's Myths:
The cosmology of the Timaeus is a complex and ample construction, involving a divine maker (assisted by a group of less powerful gods), who creates the cosmos out of a given material (dominated by an inner impulse towards disorder) and according to an intelligible model. The cosmology as a whole is called both an eikōs muthos (29d, 59c, 68d) and an eikōs logos (30b, 48d, 53d, 55d, 56a, 57d, 90e). The expression eikōs muthos has been translated as 'probable tale' (Jowett), 'likely story' (Cornford), 'likely tale' (Zeyl). . . . 
When I first wrote this post I claimed that this Timaeus example did not sound like an ideal support for the concept of a myth containing what we moderns would call a "truth" at any level at all. But one commenter corrected my viewpoint by writing:
To clarify the use of myth in Timaeus, Plato held that it was impossible to know for certain how the Kosmos or present world came into being, but at best one could arrive at a plausible reasoned account based on observation and inference. Philosophy also entered into the analysis, since Plato arbitrarily posited that the Creator of the universe must necessarily be an eternal being of pure goodness. Timaeus was a reconstruction of the beginnings of the universe that sought to reconcile his peculiar philosophical premises with physics. Since even the best such reconstruction necessarily belonged to the realm of fallible Opinion rather than objective Knowledge, any narrative account of the origins of the universe must necessarily be within the realm of myth (or story) rather than fact. Plato's methodological concession that his account was a likely myth doesn't undermine his attempt to achieve some sort of truth or approximation thereof.

(Russell Gmirkin, comment)
What about the second citation, Phaedo 60b-61c?
. . . . Socrates, meanwhile, sat up on the bed, bent his leg, and rubbed it down with his hand. As he rubbed it, he said: 'What an odd thing it seems, friends, this state that men call "pleasant"; and how curiously it's related to its supposed opposite, "painful": to think that the pair of them refuse to visit a man together, yet if anybody pursues one of them and catches it, he's always pretty well bound to catch the other as well, as if the two of them were attached to a single head. I do believe that if Aesop had thought of them, he'd have made up a story telling how God wanted to reconcile them in their quarrelling, but when he couldn't he fastened their heads together, and that's why anybody visited by one of them is later attended by the other as well. This is just what seems to be happening in my own case: there was discomfort in my leg because of the fetter, and now the pleasant seems to have come to succeed it.'

Here Cebes joined in and said: 'Goodness yes, Socrates, thanks for reminding me. Several people, you know, including Evenus just the other day, have been asking me about the poems you've made up, putting the tales of Aesop into verse, and the hymn to Apollo: what had you in mind, they asked, in making them up after you'd come here, when you'd never made up anything before? So if you'd like me to have an answer for Evenus when he asks me again — and I'm quite sure he will — tell me what I should say.'

'Tell him the truth, then, Cebes,' he said: Ί made them, not because I wanted to compete with him or his verses — I knew that wouldn't be easy — but because I was trying to find out the meaning of certain dreams and fulfil a sacred duty, in case perhaps it was that kind of art they were ordering me to make. They were like this, you see: often in my past life the same dream had visited me, now in one guise, now in another, but always saying the same thing: "Socrates," it said, "make art and practise it." Now in earlier times I used to assume that the dream was urging and telling me to do exactly what I was doing: as people shout encouragement to runners, so the dream was telling me to do the very thing that I was doing, to make art, since philosophy is a very high art form, and that was what I was making. But now that the trial was over and the festival of the god was preventing my death, I thought that in case it was art in the popular sense that the dream was commanding me to make, I ought not to disobey it, but should make it; as it was safer not to go off before I'd fulfilled a sacred duty, by making verses and thus obeying the dream. And so I first made them for the god in whose honour the present feast was kept. Then, after addressing the god, I reflected that a poet should, if he were really going to be a poet, make tales rather than true stories; and being no teller of tales myself, I therefore used some I had ready to hand; I knew the tales of Aesop by heart, and I made verses from the first of these I came across. So give Evenus this message, Cebes: say good-bye to him, and tell him, if he's sensible, to come after me as quickly as he can. I'm off today, it seems – by Athenians' orders.'

Plato. 1977. Phaedo. Translated by David Gallop. Clarendon Press.
Indeed, the reason Socrates wanted myths banned from his ideal state was that their deeper meanings could not be grasped by the young:
Socrates gives this reason for banishing these objectionable stories:

The young cannot distinguish what is an allegory (hyponoia) from what is not, and the opinions they form at that age tend to be ineradicable and unchangeable (II.378d–e).

That is, youth lacks the capacity to recognize allegory as such.

But what is this capacity which youth lacks? The Greek word hyponoia is correctly translated as "allegory," but it also means the deeper or real meaning which lies at the bottom (of a thing). It is the deeper sense or hidden meaning: it is that which lies at the bottom of a myth or allegory. Hyponoia is quite literally the under-thought. 

(Santas, p. 25)
Continuing…..
---
Litwa, M. David. 2019. How the Gospels Became History: Jesus and Mediterranean Myths. New Haven, CT: Yale University Press.
Santas, Gerasimos. 2006. "Allegory and Myth in Plato's Republic." In The Blackwell Guide to Plato's Republic, edited by Gerasimos Santas, 25–43. Malden, MA ; Oxford: Blackwell Publishing.
Plato. 1977. Phaedo. Translated by David Gallop. Clarendon Press.
——. 2008. Timaeus and Critias. Edited by Thomas Kjeller Johansen. Translated by Desmond Lee. Revised edition. London; New York: Penguin Classics.
---
The following two tabs change content below.
Neil Godfrey
Neil is the author of this post. To read more about Neil, see our
About page.
Latest posts by Neil Godfrey (see all)
---
If you enjoyed this post, please consider donating to Vridar. Thanks!
---