We have seen that the hypothesis that the Jesus of the gospels was in some way modeled on the story of another Jesus, Jesus son of Ananias, does have scholarly cachet and is by no means considered a fatuous instance of "parallelomania". Jesus son of Ananias is a figure we find in Josephus's account of the Jewish War of 66-70 CE. One scholar, Ted Weeden, advanced the thesis in considerable depth and even went further than exploring the "striking similarities" between Jesus ben Ananias and aspects of the Jesus narratives in all four of our canonical gospels: he even concluded that the Jesus prophet in Josephus's Jewish War had no historical basis but was entirely a literary construct based on Jeremiah.
Now that conclusion was a step too far for some scholars, one of whom was Bob Schacht of the University of Hawaii who in 2005 on a scholarly forum raised the following objection:
As much as I admire my friend Ted Weeden's scholarship, which is considerable, the whole of these arguments here posted seems to be a literary paradigm that rests on the assumption that all history takes place within literature, without any necessary or inconvenient ties to what people did outside of that literary frame in their lives. Ted does a masterful job of tracing literary connections, and he uses such phrases as "creator(s) of the story" to suggest that the people and events described therein are not historical. Ted's arguments work very well within his literary paradigm, but do they really help us that much with history? The implications seem to be to subtract from historical knowledge, moving mountains of literary data from the domain of history into the domain of fiction.

The reductio ad absurdam here is that history didn't really happen. Only literature happened, somehow existing outside of time and space except insofar as literary source A is considered prior to literary source B. I know this is a parody of Ted's argument, but sometimes parodies can make a useful point.

. . . . . I don't think that the authors of the gospels were trying to write a best-selling novel; I think they were trying to understand and explain things that happened a generation or two earlier, using the best tools they had to tell the tale.

Schacht, Bob, 2005. "Re: [XTalk] Essay, Part II: Jesus-Ananias=Latter-Day Jeremiah & Markan Jesus" XTalk: Historical Jesus & Christian Origins – Yahoo Groups. https://groups.yahoo.com/neo/groups/crosstalk2/conversations/messages/18152.
I know Schacht's concerns are not his alone; I find them expressed in different ways in many quarters whenever the question of literary contexts and paradigms are raised in discussions of works by ancient historians.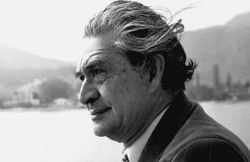 The difficulty is not unique to biblical scholars. The prominent historian of ancient history, Moses I. Finley, sympathized with those who were left perturbed by the conclusions that must necessarily follow from an informed awareness of how ancient historians worked:
Modern writers find themselves in difficulties. Not only does the position of a Dionysius of Halicarnassus seem immoral – it has been said that one would have to regard Thucydides as 'blind or dishonest' – but, worse still, one must consider seriously abandoning some of the most interesting and seductive sections of Herodotus, Thucydides, Polybius, Caesar, Sallust, Livy, Tacitus, Dio Cassius and the rest as primary or secondary sources. There is no choice: if the substance of the speeches or even the wording is not authentic, then one may not legitimately recount that Pericles told the assembled Athenians in 430 BC that their empire 'is like a tyranny, seemingly unjust to have taken but dangerous to let go' (Thucydides 2.63.2). I have no idea what Pericles said on that occasion but neither have the innumerable historians who repeat from a speech what I have just quoted. Except for Thucydides and perhaps Polybius, there is no longer any serious argument, though the reluctance to accept the consequences is evident on all sides . . . . 

pages 12-13 of M. I. Finley's Ancient History: Evidence and Models.
I copy a section from an earlier post of mine:
Notice something else Finley wrote in the same chapter a couple of pages earlier:
Unfortunately, the two longest ancient accounts of Roman Republican history, the area in which the problems are currently the most acute and the most widely discussed, the histories of Livy and of Dionysius of Halicarnassus, were composed about 500 years (in very round numbers) later than the traditional date for the founding of the Republic, 200 years from the defeat of Hannibal. Try as we may, we cannot trace any of their written sources back beyond about 300 BC, and mostly not further than to the age of Marius and Sulla. Yet the early centuries of the Republic and the still earlier centuries that preceded it are narrated in detail in Livy and Dionysius of Halicarnassus. Where did they find their information? No matter how many older statements we can either document or posit – irrespective of possible reliability – we eventually reach a void. But ancient writers, like historians ever since, could not tolerate a void, and they filled it in one way or another, ultimately by pure invention.

The ability of the ancients to invent and their capacity to believe are persistently underestimated.
Finley addresses a series of other examples of what we find lacking in our ancient sources. He adds:
Otherwise, the lack of primary sources for long stretches of time and for most regions of the Mediterranean creates a block not only for a narrative but also for the analysis of institutions.
But is biblical history different? Finley wrote about that, too. Again pasting from an earlier post: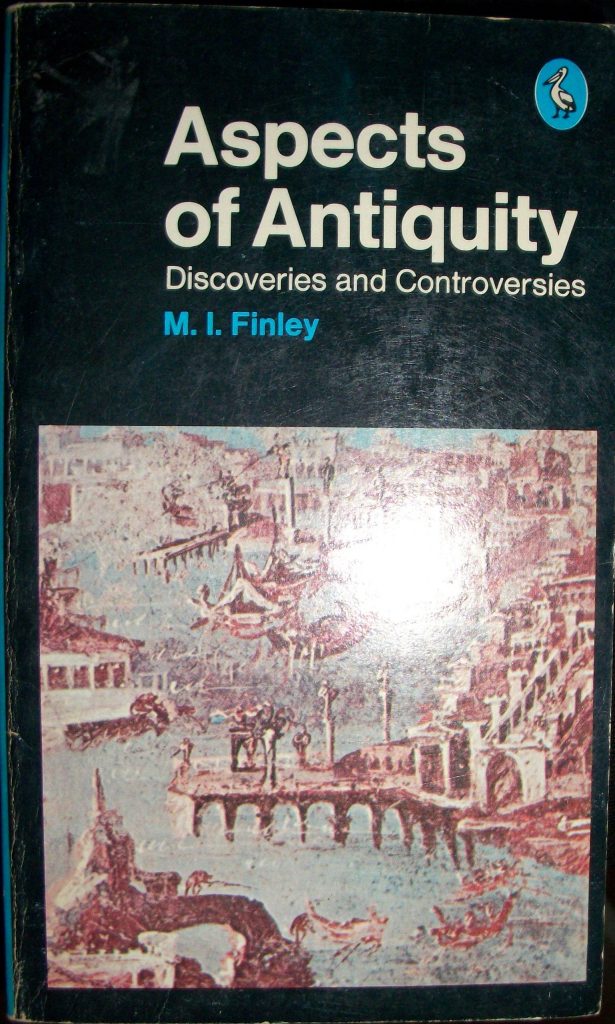 Don't theologians have different rules for doing history? Don't they have "criteria of authenticity" and things like that? Indeed they do. And here is Moses Finley's comment on them:
One simple example will suffice. When asked by the Pharisees for 'a sign from Heaven', Jesus replied, 'There shall be no sign given unto this generation' (Mark viii, 11-12). Goguel comments:

This saying is certainly authentic, for it could not have been created by primitive Christianity which attached a great importance to the miracles of Jesus … This leads us to think that Jesus did not want to work marvels, that is to say, acts of pure display.

It follows that stories like those of Jesus walking on water are 'extremely doubtful'. His healing, on the other hand, may be accepted, and, in conformity with the beliefs prevailing at the time, 'it is true that these healings were regarded as miracles both by Jesus himself and by those who were the recipients of his bounty.'

This application of the 'psychological method' is neat, plausible, commonsensical. But is the answer right? Not only in this one example but in the thousands upon thousands of details in the story upon which Goguel or any other historian must make up his mind? I do not know what decisive tests of verifiability could possibly be applied. The myth-making process has a kind of logic of its own, but it is not the logic of Aristotle or of Bertrand Russell. Therefore it does not follow that it always avoids inconsistency: it is capable of retaining, and even inventing, sayings and events which, in what we call strict logic, undermine its most cherished beliefs. The difficulties are of course most acute at the beginning, with the life of Jesus. One influential modern school, which goes under the name of 'form-criticism', has even abandoned history at this stage completely. 'In my opinion,' wrote Rudolph Bultmann, 'we can sum up what can be known of the life and personality of Jesus as simply nothing.' (Aspects, p. 178)
Back to Jesus ben Ananias. Before we even consider any of the detail of Weeden's arguments in favour of a literary fabrication of the character, let's just look at the context in which Josephus presents him. Josephus followed acceptable historical writing of his time by depicting the last days of Jerusalem as dramatically as possible, and that included introducing many divinely sent warning signs of impending doom:
First a star stood over the City, very like a broadsword, and a comet that remained a whole year.

Then before the revolt and the movement to war, while the people were assembling for the Feast of Unleavened Bread, on the 8th of Xanthicos at three in the morning so bright a light shone round the Altar and the Sanctuary that it might have been midday. This lasted half an hour. The inexperienced took it for a good omen, but the sacred scribes at once gave an interpretation which the event proved right.

During the same feast a cow brought by someone to be sacrificed gave birth to a lamb in the middle of the Temple courts,

while at midnight it was observed that the East Gate of the Inner Sanctuary had opened of its own accord – a gate made of bronze and so solid that every evening twenty strong men were required to shut it, fastened with iron-bound bars and secured by bolts which were lowered a long way into a threshold fashioned from a single slab of stone. The temple-guards ran with the news to the Captain, who came up and by a great effort managed to shut it. This like the other seemed to the laity to be the best of omens : had not God opened to them the gate of happiness? But the learned perceived that the security of the Sanctuary was dissolving of its own accord, and that the opening of the gate was a gift to the enemy ; and they admitted in their hearts that the sign was a portent of desolation.

A few days after the Feast, on the 21st of Artemisios, a supernatural apparition was seen, too amazing to be believed. What I have to relate would, I suppose, have been dismissed as an invention had it not been vouched for by eyewitnesses and followed by disasters that bore out the signs. Before sunset there were seen in the sky over the whole country, chariots and regiments in arms speeding through the clouds and encircling the towns.

Again, at the Feast of Pentecost, when the priests had gone into the Inner Temple at night to perform the usual ceremonies, they declared that they were aware, first of a violent movement and a loud crash, then of a concerted cry: 'Let us go hence.'

An incident more alarming still had occurred four years before the war at a time of exceptional peace and prosperity for the City. One Jeshua son of Ananias, a very ordinary yokel, came to the feast at which every Jew is expected to set up a tabernacle for God. As he stood in the Temple he suddenly began to shout: 'A voice from the east, a voice from the west, a voice from the four winds, a voice against Jerusalem and the Sanctuary, a voice against bridegrooms and brides, a voice against the whole people.' Day and night he uttered this cry as he went through all the streets. Some of the more prominent citizens, very annoyed at these ominous words, laid hold of the fellow and beat him savagely. Without saying a word in his own defence or for the private information of his persecutors, he persisted in shouting the same warning as before. The Jewish authorities, rightly concluding that some supernatural force was responsible for the man's behaviour, took him before the Roman procurator. There, though scourged till his flesh hung in ribbons, he neither begged for mercy nor shed a tear, but lowering his voice to the most mournful of tones answered every blow with 'Woe to Jerusalem !' When Albinus – for that was the procurator's name – demanded to know who he was, where he came from and why he uttered such cries, he made no reply whatever to the questions but endlessly repeated his lament over the City, till Albinus decided he was a madman and released him. All the rime till the war broke out he never approached another citizen or was seen in conversation, but daily as if he had learnt a prayer by heart he recited his lament : 'Woe to Jerusalem !' Those who daily cursed him he never cursed; those who gave him food he never thanked: his only response to anyone was that dismal foreboding. His voice was heard most of all at the feasts. For seven years and five months he went on ceaselessly, his voice as strong as ever and his vigour unabated, till during the siege after seeing the fulfilment of his foreboding he was silenced. He was going round on the wall uttering his piercing cry: 'Woe again to the City, the people, and the Sanctuary !' and as he added a last word : 'Woe to me also !' a stone shot from an engine struck him, killing him instantly. Thus he uttered those same forebodings to the very end.

Anyone who ponders these things will find that God cares for mankind and in all possible ways foreshows to His people the means of salvation, and that it is through folly and evils of their own choosing that they come to destruction.
That we read of Jesus (=Jeshua) son of Ananias in the context of "eye-witness verification" associated with events like a Bethlehem star shaped like a sword dangling over the city, a cow giving birth to a lamb, visions of war chariots in the sky, amidst such signs obviously fabricated to demonstrate a religious message — such a context alone should give us pause before assuming a "historical core" behind the figure.
---
Finley, M. I. 1999. Ancient History: Evidence and Models. ACLS History E-Book Project.
Finley, M. I. 1972. Aspects of Antiquity: Discoveries and Controversies. Harmondsworth, Middlesex, England: Penguin.
Josephus, Flavius. 1959. The Jewish War. Edited by Betty Radice and Robert Baldick. Translated by G. A. Williamson. Penguin Classics. Penguin.
Schacht, Bob, 2005. "Re: [XTalk] Essay, Part II: Jesus-Ananias=Latter-Day Jeremiah & Markan Jesus" XTalk: Historical Jesus & Christian Origins – Yahoo Groups. https://groups.yahoo.com/neo/groups/crosstalk2/conversations/messages/18152.
---
The following two tabs change content below.
Neil Godfrey
Neil is the author of this post. To read more about Neil, see our
About page.
Latest posts by Neil Godfrey (see all)
---
If you enjoyed this post, please consider donating to Vridar. Thanks!
---