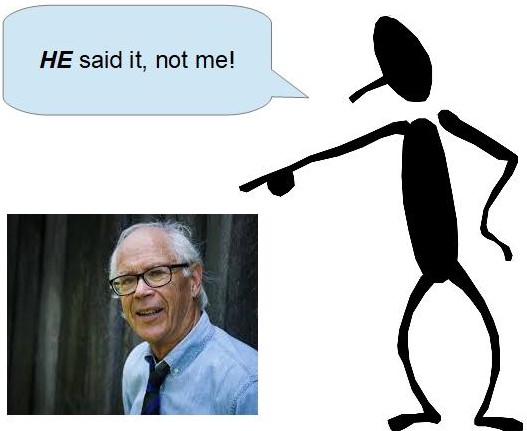 He said it, not me:
[I]t is appropriate to discuss the questions of when specific [New Testament] texts were written, how the early versions were stacked together, and what their dates of origin may be, and how these matters of dating relate to early Christianity and to the questions of the "historical Jesus." In that discussion . . . I shall suggest that, from the viewpoint of a professional historian, there is a good deal in the methods and assumptions of most present-day biblical scholars that makes one not just a touch uneasy, but downright queasy. Try as I might, I cannot come even as close to believing in the soundness of their enterprise as King Agrippa did to believing in Pauline Christianity: "Almost thou persuadest me …" (Acts 26:28).
Akenson, Donald Harman. 2001. Surpassing Wonder: The Invention of the Bible and the Talmuds. New edition. Chicago: University of Chicago Press. (p. 214)
. . .
(Compare the comments of another prominent historian, Moses I. Finley, on the methods and assumptions of a prominent biblical scholar of his generation, Maurice Goguel: https://vridar.org/2019/04/04/can-we-find-history-beneath-the-literary-trappings/)
The following two tabs change content below.
Neil Godfrey
Neil is the author of this post. To read more about Neil, see our
About page.
Latest posts by Neil Godfrey (see all)
---
If you enjoyed this post, please consider donating to Vridar. Thanks!
---