Romans 13:1-7
1 Let every soul be subject to the governing authorities. For there is no authority except from God, and the authorities that exist are appointed by God.
2 Therefore whoever resists the authority resists the ordinance of God, and those who resist will bring judgment on themselves.
3 For rulers are not a terror to good works, but to evil. Do you want to be unafraid of the authority? Do what is good, and you will have praise from the same.
4 For he is God's minister to you for good. But if you do evil, be afraid; for he does not bear the sword in vain; for he is God's minister, an avenger to execute wrath on him who practices evil.
5 Therefore you must be subject, not only because of wrath but also for conscience' sake.
6 For because of this you also pay taxes, for they are God's ministers attending continually to this very thing.
7 Render therefore to all their due: taxes to whom taxes are due, customs to whom customs, fear to whom fear, honor to whom honor.
After listening to historian Tom Holland (see the video clip in the previous post) claim Paul's seven letters were the revolutionary "depth charge" whose ripples essentially civilized Europe and the West I found myself turning to some studies on the influence of Greco-Roman philosophical values on Paul. One passage stood out. It is by Niko Huttunen in his comparison between Paul's and the Stoic philosopher Epictetus's views on law.
We may ask if Paul really meant what he said in Rom. 13.1-7. What would he say a couple of years later, during Nero's persecution (Tacitus, Ann. 15.44)? Did he think that the sword of the authorities punishes wrongdoers when the sword – as the legend goes – beheaded him? We do not know. What we do know are the words in Rom. 13.1-7. Horsley and his companions think that we can find Paul's critical attitude towards the empire if the gospel he proclaimed is read in the imperial context. Paul really had an alternative content for such designations of emperors like  'son of God' and 'Savior' – just to pick up a few examples that scholars have taken as showing his anti-imperial stance. But these words are not aimed at opposing the Roman imperial order if Paul was honest when dictating Rom. 13.

For example, Luke-Acts begins with the hymns of Mary (Lk. 1.46-55) and of Zechariah (Lk. 1.67-79) in which it is possible to hear national overtones, such as in the phrases 'he has brought down the powerful from their thrones' and 'he has raised up a mighty saviour for us in the house of his servant David' (Lk. 1.52 and 1.69). Then Luke continues with the birth of Jesus, which can be seen as a variant of imperial legends (Virgil, Ecl. 4; Suetonius, Aug. 2.94). Luke 1-2, however, is not meant to be a political proclamation against authorities. The same holds with Paul. I see no reason to understand Paul's gospel as being anti-imperial though he used words known in the imperial propaganda. When we deal with Paul's view on the authorities our primary source must be the passage that openly speaks of the State.

The terror regime which Paul approves motivates people by negative means: do what is commanded in order to avoid death and pain! Paul mentions only in passing that the authorities also use a positive spur, approval (v. 3), and he forgets this immediately. There is only the negative trait, wrath, mentioned in the summary (v. 5), which also includes a new reason for loyalty, the requirement of conscience. Yet, it is Paul – not the authorities – who invokes conscience, and only as an additional point (ου μόνον – άλλα καί). The authorities, as described by Paul, only use the system of the stick and the carrot, and the former prevails. The apostle accepts this system without reservations.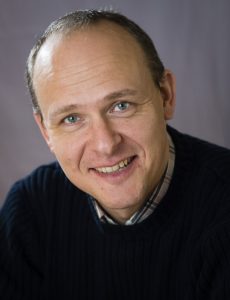 Scholars may attempt to find ways to interpret Paul being a cryptic anti-imperialist by suggesting his use of imperial titles ('son of god', 'saviour') for Jesus is an ironic challenge to authority and this interpretation no doubt helps activist Christians remain on the side of the angels. But my recollection of years of studying European history from late antiquity through to modern times suggests to me that Paul has been used far more often to justify state terror.
In Huttunen's assessment, Paul comes off a poor second to Epictetus on this little matter.
It may be that Paul himself did not write those words and that they were added there by "proto-orthodox" as a few scholars but that's beside the point. Romans 13:1-7 as it stands has been a staple of Church teachings through the ages.
(But Tom Holland may be able to change my mind when his new book is published. Let's see.)
---
Huttunen, Niko. 2009. Paul and Epictetus on Law: A Comparison. London ; New York: T&T Clark.
---
The following two tabs change content below.
Neil Godfrey
Neil is the author of this post. To read more about Neil, see our
About page.
Latest posts by Neil Godfrey (see all)
---
If you enjoyed this post, please consider donating to Vridar. Thanks!
---