There has almost never been an example in Muslim history to parallel today's terrorist acts.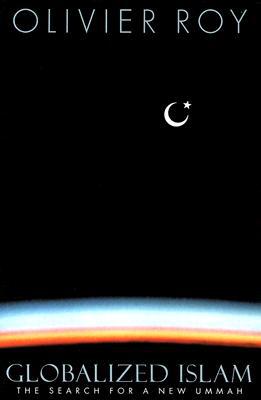 I recently posted a few thoughts of Olivier Roy in his Jihad and Death and here I post something he said in an earlier book, Globalised Islam. In his Introduction chapter he has a section headed Is jihad closer to Marx than to the Koran?
His opening paragraph makes it clear that the terrorists are introducing innovations to Islamic views on the notion of jihad. In traditional Islam jihad is a collective duty contingent upon circumstances. It is only with modern radical innovators like Sayyid Qutb that jihad has been reinterpreted to mean a "permanent and individual duty". Here is Roy's opening paragraph (with my own bolding and paragraph formatting):
Where does the violence of Al Qaeda come from? Islamic radicals as well as many Western observers and experts try to root this violence in an Islamic tradition, or even in the Koran. As we have stated, the debate on what the Koran says is sterile and helps only to support prejudice. The reverse attitude (to explain that the Koran does not define jihad as an armed struggle, and so on) is equally sterile.

That the terrorists claim their violence is religiously motivated and legitimate is in itself important, but does not preclude what Islam really says on violence or from where the terrorists are really coming. We speak about people, acts and motivations, not theology.

Interestingly, however, the terrorists in their endeavour to root their wrath in the Koran are introducing some obvious religious innovations. The most important is the status of jihad. Whatever the complexity of the debate among scholars since the time of the Prophet, two points are clear: jihad is not one the five pillars of Islam (profession of faith, prayer, fasting, alms-giving and pilgrimage) and it is therefore a collective duty (fard kifaya), under given circumstances.

But the radicals, since Sayyid Qutb and Mohammed Farrag, explicitly consider jihad a permanent and individual duty (fard 'ayn).30 This is probably the best criterion with which to draw a line between conservative neofundamentalists and radical ones: the latter are rightly called 'jihadist' by the Pakistani press. Among the few writings of Osama Bin Laden, the definition of jihad as a permanent and personal duty holds a central place.31 His concept of suicide attack is not found in Islam.32

31. See Bin Ladens fatwa (published by the London newspaper Al-Quds al-Atabi on 23 February 1998) stating that 'to kill Americans is a personal duty for all Muslims'. The text can be found at ('Text of Fatwah Urging Jihad against Americans').

32. Many sheikhs have condemned the World Trade Centre attacks, while often supporting the Palestinian suicide bombers. See, for example. Sheikh Al Al-bani's fatwa 'Suicide Bombing in the Scales of Islamic Law', which condemns any suicide attacks ('These suicide missions are not Islamic – period!'; <http:// www.mushmtents.com/aminahsworld/Suicide_bombing2.html>); and the fatwa of Sheikh al-Qaradawi, which forbade attacks on civilians, except in Palestine (Doha, Qatar, 13 September 2001; <http://www.islam-onhne.net/ English/News/2001-09/13/article25.shtml>. See also the fatwa of Qaradawi and others at <http://www.unc.edu/~kurzman/Qaradawi_et_al.htm>.

(Globalised Islam, pp. 41f)
It is clear that jihad is traditionally a concept that is justified only as a collective Muslim community response to enemies. It is not, traditionally, "an individual and personal decision".
The terrorists are evidently in something of a contradiction when on the one hand they claim to be following the pathways of their ancestors, and declare anyone who strays from their path an infidel, yet themselves justify their political activism on an "obvious innovation."
[M]ost radical militants are engaged in action as individuals, cutting links with their 'natural' community (family, ethnic group and nation) to fight beyond the sphere of any real collective identity. This overemphasis on personal jihad complements the lonely situation of the militants, who do not follow their natural community, but join an imagined one.

There has almost never been an example in Muslim history to parallel today's terrorist acts. . . . . (p. 42)
Some have suggested that most present-day conflicts involve Muslims. Maybe so, maybe not. (One should probably elaborate: most conflicts that are of interest to the West involve Muslims.)