An enjoyable, lighthearted article by Valarie Tarico — Why is the Bible So Badly Written?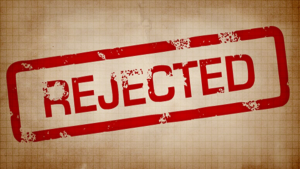 Excerpt ….
A well-written book should be clear and concise, with all factual statements accurate and characters neither two-dimensional nor plagued with multiple personality disorder—unless they actually are. A book written by a god should be some of the best writing ever produced. It should beat Shakespeare on enduring relevance, Stephen Hawking on scientific accuracy, Pablo Neruda on poetry, Aleksandr Solzhenitsyn on ethical coherence, and Maya Angelou on sheer lucid beauty—just to name a few.
Then this ….
But why is the Bible so badly written? Falling short of perfection is one thing, but the Bible has been the subject of literally thousands of follow-on books by people who were genuinely trying to figure out what it means. Despite best efforts, their conclusions don't converge, which is one reason Christianity has fragmented into over 40,000 denominations and non-denominations.
And then this ….
Long lists of begats in the Gospels; greetings to this person and that in the Pauline epistles; instructions on how to sacrifice a dove in Leviticus or purify a virgin war captive in Numbers; 'chosen people' genealogies; prohibitions against eating creatures that don't exist; pages of threats against enemies of Israel; coded rants against the Roman Empire. . .

As a modern person reading the Bible, one can't help but think about how the pages might have been better filled. Could none of this have been pared away? Couldn't the writers have made room instead for a few short sentences that might have changed history Wash your hands after you poop.Don't have sex with someone who doesn't want to.Witchcraft isn't real. Slavery is forbidden. We are all God's chosen people.
Have a read if you are in a mood for a lighthearted musing (with an underlying serious intent): Why is the Bible So Badly Written?