I kept thinking I was listening to a madman, that the interview was a practical joke, that a highly imaginative author was discussing his ideas for a fantasy movie or children's story. Trees really do talk to each other? have feelings? memories? recognize and teach their young? learn? please don't tell me they have brains….!!!!!
But a brain? For there to be something we would recognize as a brain, neurological processes must be involved, and for these, in addition to chemical messages, you need electrical impulses. And these are precisely what we can measure in the tree, and we've been able to do so since as far back as the nineteenth century. For some years now, a heated controversy has flared up among scientists. Can plants think? Are they intelligent?

In conjunction with his colleagues, FrantiSek BaluSka from the Institute of Cellular and Molecular Botany at the University of Bonn is of the opinion that brain-like structures can be found at root tips. In addition to signaling pathways, there are also numerous systems and molecules similar to those found in animals.34 When a root feels its way forward in the ground, it is aware of stimuli. The researchers measured electrical signals that led to changes in behavior after they were processed in a "transition zone." If the root encounters toxic substances, impenetrable stones, or saturated soil, it analyzes the situation and transmits the necessary adjustments to the growing tip. The root tip changes direction as a result of this communication and steers the growing root around the critical areas.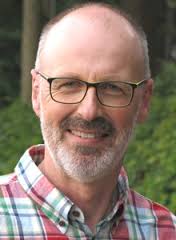 I just said 'Don't tell me that.'
Right now, the majority of plant researchers are skeptical about whether such behavior points to a repository for intelligence, the faculty of memory, and emotions.
That's a relief.
Among other things, they get worked up about carrying over findings in similar situations with animals and, at the end of the day, about how this threatens to blur the boundary between plants and animals. And so what? What would be so awful about that? The distinction between plant and animal is, after all, arbitrary and depends on the way an organism feeds itself: the former photosynthesizes and the latter eats other living beings. Finally, the only other big difference is in the amount of time it takes to process information and translate it into action. . . . .
You can listen an interview with the author, Peter Wohlleben, at The Secret Life of Trees. Since hearing that program yesterday I found that any web search on the name Peter Wohlleben will bring up a wealth of other articles, videos, what have you. His book: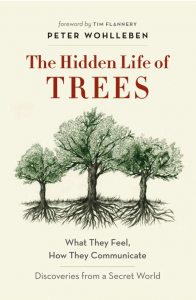 The following two tabs change content below.
Neil Godfrey
Neil is the author of this post. To read more about Neil, see our
About page.
Latest posts by Neil Godfrey (see all)
---
If you enjoyed this post, please consider donating to Vridar. Thanks!
---