There's a lesson here, somewhere.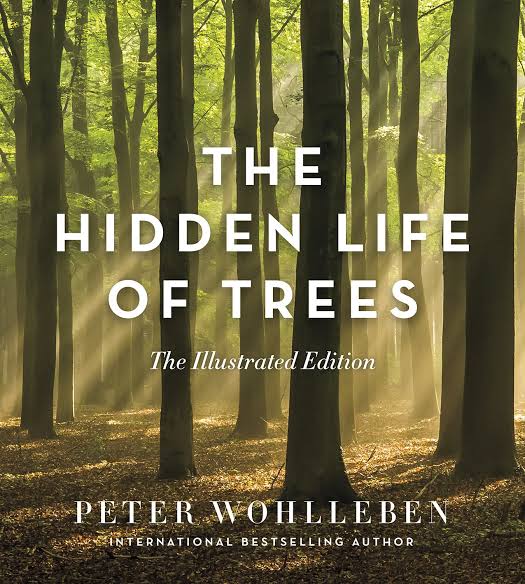 When trees grow together, nutrients and water can be optimally divided among them all so that each tree can grow into the best tree it can be. Students at the Institute for Environmental Research at RWTH Aachen discovered something amazing about photosynthesis in undisturbed beech forests. Apparently, the trees synchronize their performance so that they are all equally successful. And that is not what one would expect. Each beech tree grows in a unique location, and conditions can vary greatly in just a few yards. The soil can be stony or loose. It can retain a great deal of water or almost no water. It can be full of nutrients or extremely barren. Accordingly, each tree experiences different growing conditions; therefore, each tree grows more quickly or more slowly and produces more or less sugar or wood, and thus you would expect every tree to be photosynthesizing at a different rate.

And that's what makes the research results so astounding. The rate of photosynthesis is the same for all the trees. The trees, it seems, are equalizing differences between the strong and the weak. Whether they are thick or thin, all members of the same species are using light to produce the same amount of sugar per leaf. This equalization is taking place underground through the roots. There's obviously a lively exchange going on down there. Whoever has an abundance of sugar hands some over; whoever is running short gets help. Once again, fungi are involved. Their enormous networks act as gigantic redistribution mechanisms. It's a bit like the way social security systems operate to ensure individual members of society don't fall too far behind.

Wohlleben, Peter. 2018. The Hidden Life of Trees: The Illustrated Edition. Translated by Jane Billinghurst. Vancouver/Berkeley: Greystone Books. http://www.librarything.com/work/16104856/book/177387166. p. 24 (my highlighting)
I was attracted to the book after listening to an interview with the author. It's a 19 minute podcast: The Secret Life of Trees.