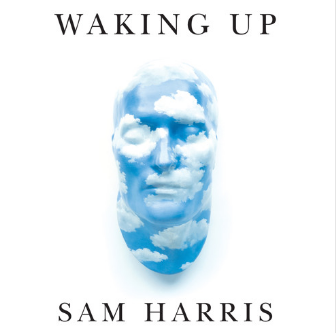 At about the 40th minute in Waking Up with Sam Harris:#43 — What Do Jihadists Really Want? Sam Harris explains his understanding of the nature and origin of religion. The same fundamental error is made by New Atheists more generally according to my understanding of the writings of the likes of Richard Dawkins and Christopher Hitchens. Harris explains what lies at the root of the evil of Islam and terrorism and any other religion that has wreaked terror and stupidity on the world:
Whenever human obsession gets channelled in these ways we see the same ancient framework upon which many religions were built. In our ignorance and fear and craving for order we created the gods and ignorance and fear and craving keep them with us.
I am surprised that one with strong interests in religion and neurology should fail to indicate awareness of serious research into the nature and origins of religious thought and instead continue to recycle the old myth that belief in gods came about because of fear and a desire to explain the world in an age without the scientific method.
Ignorance: did a desire for explanations to replace ignorance lead us to create gods? Is it ignorant explanations that keep gods with us?
Anthropological studies have demonstrated that this notion is false. Only certain types of explanations for certain types of questions are sought, and the explanations that are derived this way are on the one hand increasingly baroque (many myths on top of one another to explain related points) and on the other hand they inspire no desire for an explanation at all. To believe, for example, that thunder is explained as the voices of ancestors requires a host of many other beliefs to make sense (e.g. how do their voices sound so loud if they are so far away, etc) but there is no desire to explain these "problems".
A classic illustration was provided by E. E. Evans-Pritchard with the Zande people of the Sudan. They knew very well that white-ants caused the collapse of a hut but that did not answer the question as to why the hut fell at the particular time it did with a certain person inside. Only witchcraft could explain that. And how to explain witchcraft? No curiosity arises there. That question never arises. So it's certain types of concepts that we are talking about, and scientific explanations are not so much rejected as they are irrelevant.
There is much, much more to this topic that needs several posts of its own. I would expect a scientist interested in religious belief to be devouring all he can by his peers researching this very question.
Fear: did a desire for dispelling fear through comfort and reassurance lead us to create gods? Is it the same need for comfort and reassurance that keeps them with us?
This is another myth. Many religions certainly do not dispel fear of death or other misfortunes. Anthropologists even raise the possibility that it is religious rituals that create the fears they are meant to allay. So in a society that performs many, many rituals to guard against witchcraft, the fear of witchcraft is strong, while in other societies there is no such fear — and no rituals either. This brings us to questions of psychology to explain ritualistic behaviour.
Again, to simply say that religion gives us fantasies to take away our fears is in reality extremely problematic. If that were really true then it is hard to imagine the human species surviving long enough at all to evolve towards our current state of progress.
Again, I am not pretending to answer this myth fully at all. Several posts would be required.
Craving for order: did a desire for social order lead us to create gods? Is it the same craving for order that keep gods with us?
Here we enter the realm of what is best described as a series of ad hoc rationalizations rather than real cause and effect. It can be shown that morality is not per se a product of religion, and that there are many moral values attributed to religion that people in fact hold regardless of religion.
And so forth. I've mentioned the books before and they are certainly not the last word but they are great introductions:
Barrett, Justin L. 2004. Why Would Anyone Believe in God? Altamira Press.
Boyer, Pascal. 2001. Religion Explained: The Evolutionary Origins of Religious Thought, Basic Books.
If you know of others just as good or better as introductions do leave a comment
I take that remark by Sam Harris at around the 40th minute of his talk as the premise from which he builds the rest of his case. It is a false premise and his edifice cannot stand.
Several times Sam Harris comes so, so very close to an explanation that really is entirely consistent with the research of anthropologists and psychologists and others who study the factors involved in extremist radicalization, and sometimes he even spells out the very explanations that those researchers themselves have identified. Yet at the same time Harris appears to continue to mock and disparage those same researchers as "apologists" for the Muslim religion. It is as if he has never actually read attentively any of their research yet he is quick to denounce their conclusions as without any merit. Here is where his logic fails him. After pinpointing unique or very specific conditions that are related to attraction to ISIS propaganda, in the same breath he blames their entire Muslim religion for what he just identified as quite specific social and group dynamics and personal issues.
I will elaborate in a future post.
Another facet of his argument that I want to address in depth is his failure to grasp the difference between extremist religious beliefs and factors that make certain persons susceptible to extremism. His description of what ISIS and ex-ISIS members wrote about their beliefs were even partly distorted to the point of intellectual dishonesty, but let's for a moment stick with what he accurately portrayed. Researchers have demonstrated that the same types of factors underlying a susceptibility to join extreme political groups, terrorist groups even, are the same as those that open persons up to other types of religious extremism or anti-social radicalization. As an ex cult member I can easily identify with the explanations that lead some people to join ISIS. Once a member, of course one believes wholeheartedly the religious doctrines being taught. I was declared that I belonged to the only true Church of God — true Christianity. All other Christians were lukewarm or false. Only we represented the Truth. But our doctrines did not explain how it was that any one of us came to become members of such a cult and come to believe such fantasy tales. It would be ludicrous for our enemies to blame Christianity for our extremism. Yet if they followed the same logic as Harris does with respect to terrorism and Islam that's exactly what they would do. We, too, pointed to the Bible to show that the Bible sanctioned every extremist teaching we believed: leave parents and family, even hate family etc, count it all joy when in extreme suffering and loss, even prefer to die than to be healed by man, etc etc.
Of course we know very well that Christianity per se can hardly be held responsible for a relative few people deciding to embrace such extreme interpretations and submission. And we can identify the sorts of people who are potentially susceptible to such extremism.
I mentioned the intellectual dishonesty borderline case of Harris. Harris read the account of an ISIS mother who lost her child and dwelt upon her assertion that she could count such a loss a joy. A joy — because knowing her child was in paradise. Harris returned to this passage and even claimed that the mother was saying that this loss was the least of her troubles. He read out but appeared to then forget that she also said how hard it was, or that such a "joy" was not easy! Sam, you were twisting and distorting what she wrote even according to your own reading. You spoke of empathy, but if you had empathy you would understand why she could say it was both hard and a joy. Of course she must count the loss of a child a joy because she needs to give such an unimaginable (and truly meaningless) loss some real meaning! She needs to find meaning in her child's death. The empathy you spoke about, and the honesty you spoke about at the end of your talk, should have told you that.
I need to return to posts that try to share some of the research that throws light on where religious beliefs — as well as propensities of certain people to radicalise — come from. I would have expected Dawkins, Coyne, Harris and co to have let their interest in religion and the causes of Islamic terrorism to lead them to what their scholarly peers have learned about these things instead of just ignorantly repeating myths that themselves can be traced back to medieval and earlier times.
The following two tabs change content below.
Neil Godfrey
Neil is the author of this post. To read more about Neil, see our
About page.
Latest posts by Neil Godfrey (see all)
---
If you enjoyed this post, please consider donating to Vridar. Thanks!
---