I have enjoyed or found profitable a recent exchange with a commenter calling him/herself pastasauceror in relation to my post, Why Petty Criminals Can Radicalize within Weeks and Kill Dozens of Innocents. As the conversation has proceeded we have found it increasingly difficult to keep our comments brief. It's so damn hard to read walls of text in the comments, so I have moved the most recent exchange to this post for a fresh start. I know I have sometimes put my foot in it and expressed myself in ways that have been offensive and I have tried to backtrack and learn from those mistakes. I do appreciate pastasauceror's patience in continuing with the conversation. I have been attempting to understand if conversation between such opposing views is possible, and if not, why not, etc. I do hope it is.
I copy here the most recent exchange, slightly edited. Indented sections are pastasauceror's words.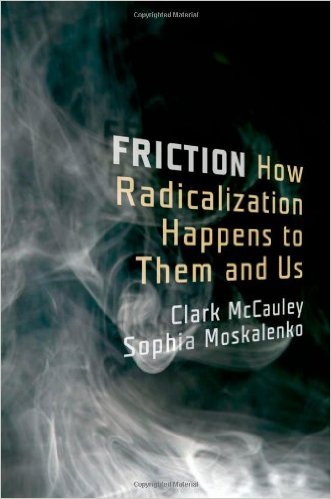 Weekend is here and I have a little more time to respond.
I think the research you are using is flawed; interviews are a flawed method for judging motivation, as the way the questions are asked cannot help but effect the answers provided. Have you read any research that shows that Islam might be the cause? (it's not like there isn't any, as you seem to be suggesting) Or have you written it all off as being from racist bigot Islamophobes?
Whose research, or what research, do you believe is flawed? What works are you thinking of exactly?
[I have since added a bibliography of the major books on terrorist and radicalization studies that I have used in previous posts here. I have not included scholarly research articles in non-book formats.]
What research are you referring to that identifies Islam as "the cause" of terrorist acts? And what research undercuts or belies the research you say I have been using? I really don't know what research you are thinking of. (The researchers I use are in good standing with the United Nations, and US and European government agencies that are set up to fight terrorism, and of course it is all peer-reviewed. Do they all have it wrong?)
All research I have read regarding Islamist terrorism is clear about the role of Islamist beliefs. Very often they play a critical role but the research explores why people embrace those beliefs and how radicalization happens. Not dissimilar, in fact, to the way a person comes to embrace a religious cult. And often the very heavy indoctrination in the most extreme religious beliefs comes after a person has made the decision of no return.
I only have an interest in identifying the actual problems that cause terror so that an appropriate response can be made in order to effect a reduction in the scale and number of attacks (even if that response is to actively do nothing, including reducing our current responses, as your research would suggest for a solution).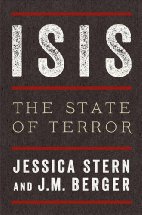 The research that I am referring to (and that I have addressed or linked to here) certainly does not recommend doing nothing. My recollection of some of it is that current responses should be maintained (i.e. targeted military action) but other things need to be done in addition to that. I don't know of any research that says there should be no military action against ISIS.
What concerns me is the way critics like Harris and Coyne mock and dismiss the research because they have some vague idea of some aspects of its findings yet they clearly have not read it and their characterizations of it denying any role of religious beliefs are simply flat wrong.
[Next, pastasauceror is responding to my question whether he feared Islam — the context was the place of the term "Islamophobia" in the discussion]
I do not think anything needs to be feared in the current situation. I am certainly not afraid of Islam or Muslims. . . . After all, if the majority of people living in the west feel fear or threat then it doesn't matter whether there is an actual threat, things will start to happen that I'm sure both of us don't want (reprisals, ultra-right wing governments gaining power, etc.). Who knows, maybe the best solution to this problem is to stop the media from reporting on terrorist attacks. But then, that will cause other problems and go against core western values. Oh well, I never claimed there'd be an easy solution.
If you don't fear Islam then I don't understand the problem. Terrorism is feared by its very definition. Surely it is healthy to fear anything that gives rise to terrorism. I fear terrorism. I fear Islamism (the belief that Islamic laws should rule society). I have argued against Islamist comments on this site and eventually asked those responsible to stop spreading their arguments here. I fear what might very well happen to members of the second generation of Muslim immigrant families in Australia who are alienated largely by overt racism here. I fear the inability of older Muslims to relate to that second generation and help them. I fear what one convicted terrorist sympathizer who was not jailed here might do and am very glad that he is being closely monitored daily by police. (He was not jailed because it was argued that jail would most likely harden his terrorist sympathies — as it is known so often to do.)
I fear the situations and groups who make terrorism more likely than not. If you speak out against what you believe is a cause of terrorism and many believe you then surely you are encouraging a fear, whether a healthy or unhealthy fear, of that cause of terrorism. Continue reading "Is fear of Islam a healthy fear?"