I have enjoyed or found profitable a recent exchange with a commenter calling him/herself pastasauceror in relation to my post, Why Petty Criminals Can Radicalize within Weeks and Kill Dozens of Innocents. As the conversation has proceeded we have found it increasingly difficult to keep our comments brief. It's so damn hard to read walls of text in the comments, so I have moved the most recent exchange to this post for a fresh start. I know I have sometimes put my foot in it and expressed myself in ways that have been offensive and I have tried to backtrack and learn from those mistakes. I do appreciate pastasauceror's patience in continuing with the conversation. I have been attempting to understand if conversation between such opposing views is possible, and if not, why not, etc. I do hope it is.
I copy here the most recent exchange, slightly edited. Indented sections are pastasauceror's words.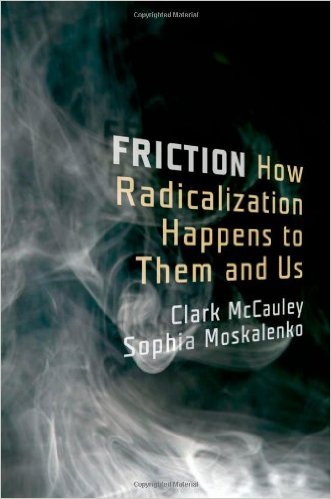 Weekend is here and I have a little more time to respond.
I think the research you are using is flawed; interviews are a flawed method for judging motivation, as the way the questions are asked cannot help but effect the answers provided. Have you read any research that shows that Islam might be the cause? (it's not like there isn't any, as you seem to be suggesting) Or have you written it all off as being from racist bigot Islamophobes?
Whose research, or what research, do you believe is flawed? What works are you thinking of exactly?
[I have since added a bibliography of the major books on terrorist and radicalization studies that I have used in previous posts here. I have not included scholarly research articles in non-book formats.]
What research are you referring to that identifies Islam as "the cause" of terrorist acts? And what research undercuts or belies the research you say I have been using? I really don't know what research you are thinking of. (The researchers I use are in good standing with the United Nations, and US and European government agencies that are set up to fight terrorism, and of course it is all peer-reviewed. Do they all have it wrong?)
All research I have read regarding Islamist terrorism is clear about the role of Islamist beliefs. Very often they play a critical role but the research explores why people embrace those beliefs and how radicalization happens. Not dissimilar, in fact, to the way a person comes to embrace a religious cult. And often the very heavy indoctrination in the most extreme religious beliefs comes after a person has made the decision of no return.
I only have an interest in identifying the actual problems that cause terror so that an appropriate response can be made in order to effect a reduction in the scale and number of attacks (even if that response is to actively do nothing, including reducing our current responses, as your research would suggest for a solution).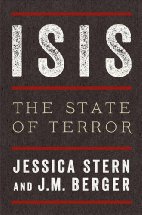 The research that I am referring to (and that I have addressed or linked to here) certainly does not recommend doing nothing. My recollection of some of it is that current responses should be maintained (i.e. targeted military action) but other things need to be done in addition to that. I don't know of any research that says there should be no military action against ISIS.
What concerns me is the way critics like Harris and Coyne mock and dismiss the research because they have some vague idea of some aspects of its findings yet they clearly have not read it and their characterizations of it denying any role of religious beliefs are simply flat wrong.
[Next, pastasauceror is responding to my question whether he feared Islam — the context was the place of the term "Islamophobia" in the discussion]
I do not think anything needs to be feared in the current situation. I am certainly not afraid of Islam or Muslims. . . . After all, if the majority of people living in the west feel fear or threat then it doesn't matter whether there is an actual threat, things will start to happen that I'm sure both of us don't want (reprisals, ultra-right wing governments gaining power, etc.). Who knows, maybe the best solution to this problem is to stop the media from reporting on terrorist attacks. But then, that will cause other problems and go against core western values. Oh well, I never claimed there'd be an easy solution.
If you don't fear Islam then I don't understand the problem. Terrorism is feared by its very definition. Surely it is healthy to fear anything that gives rise to terrorism. I fear terrorism. I fear Islamism (the belief that Islamic laws should rule society). I have argued against Islamist comments on this site and eventually asked those responsible to stop spreading their arguments here. I fear what might very well happen to members of the second generation of Muslim immigrant families in Australia who are alienated largely by overt racism here. I fear the inability of older Muslims to relate to that second generation and help them. I fear what one convicted terrorist sympathizer who was not jailed here might do and am very glad that he is being closely monitored daily by police. (He was not jailed because it was argued that jail would most likely harden his terrorist sympathies — as it is known so often to do.)
I fear the situations and groups who make terrorism more likely than not. If you speak out against what you believe is a cause of terrorism and many believe you then surely you are encouraging a fear, whether a healthy or unhealthy fear, of that cause of terrorism.
All religions pressure individuals into changing the way that same individual would act without the religious force. If they didn't, then religion itself would be moot. Of course, some people are far less likely to be influenced and that is why we have degrees of believer in every religion, and why not all Muslims become terrorists. To clarify and hopefully answer your question, I think that religion is the triumph of one part of human nature/instinct (group seeking/cooperation) over other parts of human nature/instinct. I'm not saying this is always a bad thing, but if you could replace every religion with humanism you would negate the negative effects of religion without losing any of the positives.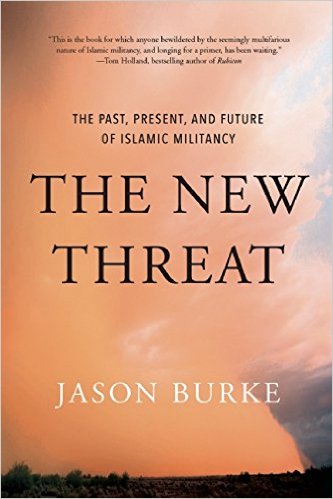 No, all religions don't. Religions don't do anything. People do things. There is no such thing as a religious force. There are psychological pressures and human needs and physical force. Abstractions are abstractions. That doesn't make religion moot. It makes religion a label we give to certain cultural practices. We don't know what the consequences would be if religion was somehow magically removed from the planet. Surely the psychological factors that give rise to religion would express themselves in some other way that would seem just as bizarre or unscientific to our Spockian minds. I have wanted to post more on this topic, and am still slowly trying to inform myself more fully, but religion is not an irrational or alien type of stupidity that somehow gets misplaced in human minds. People who embrace religion are not stupid or irrational. Religion is not like a virus or force that possesses others. It is the other way around — people's drives can find expression in religious symbols.
My question does not purport that "all terrorist acts are committed by Muslims" nor does it say that "all Muslims commit terrorist acts". You can replace the all with most and I'm not even claiming that. So I'm not entirely sure on your "all cows have four legs" example.
I know you are not saying all Muslims commit terrorist acts etc, but I understood you to be saying that all Muslims are either potential terrorists or potential terrorist sympathizers because, by definition as Muslims, they all have believe in the Muslim religion and its sacred writings. Am I correct?
It is you who are committing a fallacy because you are claiming my argument is based on mere correlation and not causation, when that is exactly the argument that we are having; whether Islam causes/precipitates terrorist acts (it doesn't have to be all terror attacks, nor do all terror attacks have to be Islamic for my question to hold). In this case you are actually assuming the conclusion in your argument (against my question being valid), the informal fallacy. I set up the question purposefully in order to give you an easy way to falsify my entire argument, it is certainly not based on a fallacy. If Islam has no causal relationship with terror, then you should have many examples to answer my question with, just by weight of numbers.
I don't know of any research that has demonstrated Islam causes terrorism, or that Islamic beliefs or belief in the Koran has caused a person to commit a terrorist act. All the research of which I am aware does attempt to explain why some Muslims (or others) are attracted to extremist beliefs, why and how people (especially Muslims today) are radicalized. It is patently obvious from both the current Muslim population today and historically that Islam itself cannot be a cause of terrorism. What is instructive, however, is that research into Islamist terrorism has identified the same sorts of contributory causes as are associated historically with other (non-Islamist) terrorism. Even nineteenth century Russian terrorism has much in common with today's Islamist terrorism, as one series I have been posting attempts to demonstrate.
–o0o–
Another aspect to our discussion that I want to post more explicitly about is what I believe is "dehumanization" of "the other". The way we frame the discussion of many of our conflicts, today and historically, is often a form of dehumanization. No guesses for suspecting I see this as unhelpful. I will try to explain why and how in another post.
(The illustrations in this post are just a random sample of research into terrorism that has been referenced here.)
–o0o–
List of books specializing in terrorist and radicalization studies, with some general works on Islam in the modern world and history, that I have used for previous posts. I have not included here the many additional works in journal article and web post formats.
Ali, Tariq.  The Clash of Fundamentalisms: Crusades, Jihads and Modernity. London: Verso, 2002.
Asad, Talal.  On Suicide Bombing. New York ; Chichester: Columbia University Press, 2007.
Atran, Scott.  Talking to the Enemy: Violent Extremism, Sacred Values, and What It Means to Be Human. London: Penguin, 2011.
Barton, Greg.  Indonesia's Struggle: Jemaah Islamiyah and the Soul of Islam. Sydney: UNSW Press, 2004.
Bloom, Mia. Dying to Kill: The Allure of Suicide Terror. New York: Columbia University Press, 2007.
Burke, Jason.  Al-Qaeda: The True Story of Radical Islam (2nd Ed). London: Penguin, 2007.
———.  The New Threat: From Islamic Militancy. London: Vintage Books, 2016.
Caridi, P.  Hamas: From Resistance to Government. New York: Seven Stories Press, c2012.
Chehab, Zaki.  Inside Hamas: The Untold Story of the Militant Islamic Movement. New York: Nation Books, 2008.
Cockburn, Patrick.  The Rise of Islamic State: ISIS and the New Sunni Revolution. London ; New York: Verso, 2015.
Cook, David.  Contemporary Muslim Apocalyptic Literature. Syracuse, N.Y: Syracuse University Press, 2005.
Esposito, John L.  Who Speaks for Islam?: What a Billion Muslims Really Think. New York, NY: Gallup Press, c2007.
Federal Research Division of Congress, Library of Congress, and Rex A. Hudson. The Sociology and Psychology of Terrorism: Who Becomes a Terrorist and Why? Honolulu, HI: University Press of the Pacific, 2005.
Filiu, Jean-Pierre.  Apocalypse in Islam. Berkeley: University of California Press, c2011.
Furnish, Timothy R.  Holiest Wars: Islamic Mahdis, Their Jihads, and Osama Bin Laden. Westport, Conn: Praeger Publishers, 2005.
——.  Sects, Lies, and the Caliphate: Ten Years of Observations on Islam. Sects, Lies, and the Caliphate, 2016.
Hafez, Mohammed M.  Manufacturing Human Bombs: The Making of Palestinian Suicide Bombers. Washington, D.C: United States Institute of Peace Press, 2006.
———.  Suicide Bombers in Iraq: The Strategy and Ideology of Martyrdom. Washington, D.C: U.S. Institute of Peace Press, 2007.
Harris, Sam.  Islam and the Future of Tolerance: A Dialogue. Cambridge, Massachusetts: Harvard University Press, 2015.
———.  The End of Faith: Religion, Terror, and the Future of Reason. New York: W.W. Norton & Co., 2005.
Hassan, Riaz.  Inside Muslim Minds. Carlton, Vic: Melbourne University Press, c2008.
——. Life as a Weapon: The Global Rise of Suicide Bombings. London ; New York, N.Y: Routledge, 2011.
Hegghammer, Thomas.  Jihad in Saudi Arabia: Violence and Pan-Islamism since 1979. Cambridge, UK ; New York: Cambridge University Press, 2010.
Hoffman, Bruce.  Inside Terrorism. New York: Columbia University Press, c2006.
Holland, Tom.  In the Shadow of the Sword: The Battle for Global Empire and the End of an Ancient World. London: Little, Brown, 2012.
Husain, Ed.  The Islamist: Why I Joined Radical Islam in Britain, What I Saw inside and Why I Left. London ; New York: Penguin, 2007.
Lacey, Jim.  A Terrorist's Call to Global Jihad: Deciphering Abu Musab Al-Suri's Islamic Jihad Manifesto. Annapolis, Md: Naval Institute Press, c2008.
McCants, William Faizi.  Founding Gods, Inventing Nations Conquest and Culture Myths from Antiquity to Islam. Princeton, N.J: Princeton University Press, c2012.
———.  The ISIS Apocalypse: The History, Strategy, and Doomsday Vision of the Islamic State. New York: St. Martin's Press, 2015.
McCauley, Clark R.  Friction: How Radicalization Happens to Them and Us. Oxford ; New York: Oxford University Press, c2011.
Milton-Edwards, Beverley.  Hamas: The Islamic Resistance Movement. Cambridge ; Malden, MA: Polity, 2010.
Napoleoni, Loretta.  The Islamist Phoenix: The Islamic State and the Redrawing of the Middle East. New York: Seven Stories Press, [2014].
Nawaz, Maajid.  Radical: My Journey from Islamist Extremism to a Democratic Awakening. London: WH Allen, 2012.
Pantucci, Raffaello.  "We Love Death as You Love Life": Britain's Suburban Terrorists. London: Hurst & Company, 2015.
Pape, Robert Anthony.  Dying to Win: The Strategic Logic of Suicide Terrorism. New York: Random House, c2005.
Rahim, Lily Zubaidah (ed).  Muslim Secular Democracy: Voices from within, Palgrave Macmillan, 2013.
Ronson, Jon. Them: Adventures with Extremists. Reprints edition. London: Picador, 2002.
Sageman, Marc.  Understanding Terror Networks. Philadelphia: University of Pennsylvania Press, c2004.
Saikal, Amin.  Islam and the West: Conflict or Cooperation? Houndmills, Basingstoke, Hampshire; Palgrave Macmillan, 2003.
Speckhard, Anne. Talking to Terrorists: Understanding the Psycho-Social Motivations of Militant Jihadi Terrorists, Mass Hostage Takers, Suicide Bombers & Mart. Advances Press, 2012.
Stern, Jessica, and J. M. Berger.  ISIS: The State of Terror. London: William Collins, 2015.
Tamimi, Azzam.  Hamas: A History from within. Northampton, Mass: Olive Branch Press, 2007.
Weiss, Michael.  Isis: Inside the Army of Terror. New York, NY: Regan Arts, [2015].
Wiktorowicz, Quintan.  Radical Islam Rising Muslim Extremism in the West. Lanham: Rowman; Littlefield Publishers, 2005.
The following two tabs change content below.
Neil Godfrey
Neil is the author of this post. To read more about Neil, see our
About page.
Latest posts by Neil Godfrey (see all)
---
If you enjoyed this post, please consider donating to Vridar. Thanks!
---