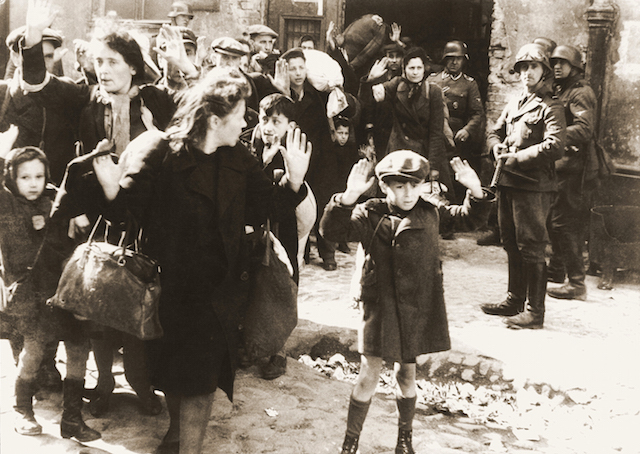 Scene 1 — dehumanizing refugees
One October morning in 2001 while having coffee at a bustling university refectory I was intently focused on a major story in The Australian newspaper. Claims had been made by leading government figures, including the Prime Minister, that some desperate asylum seekers on a leaking boat had attempted to coerce a naval vessel into taking them to Australia by threatening to throw their children overboard if their request was denied. Some did actually carry out their threat. Children were tossed into the ocean in order to force our sailors to carry out the refugees' demands.
I did not need to wait for the eventual official inquiry to know that the claims were false. I was a parent and I knew many other parents. I know how parents behave. They do not do what our Prime Minister was telling us that these particular parents did. I could not bring myself to believe that Muslims parents lacked the parental devotion to their children that we find throughout the human race, indeed among probably all mammal species.
But these asylum seekers were Muslim so many Australians did believe the official government sources.
More recently I seem to recall reading about a directive from a government minister for reporters to be kept away from refugees so they unwelcome arrivals could not have their human faces displayed to the wider public.
Scene 2 — dehumanizing SDAs
Twenty years earlier Australians were again deeply divided over the news that parents belonging to a religious cult, the Seventh Day Adventists, had taken their infant child out to central Australia and murdered (many said sacrificed) her. At the time I belonged to a cousin cult, the Worldwide Church of God, and I knew several Seventh Day Adventist. Other members I knew well and I understood very well the strong effort the parents maintained to appear stoical when confronted by the media and again in the court hearing, because such a front how members are trained to act in public in the face of hostile pressure. We knew that the probability that the parents really murdered their own infant was small compared with the probability that much of the purported evidence for their guilt was fabricated in the minds of a public (and jury) ignorant of and hostile towards religious cults.
It took thirty-two years for the parents' names (or in particular the mother's name) to be exonerated and the cause of the baby's death to be officially stated to be the result of a dingo attack. I know people today who still refuse to believe in the mother's innocence, and I really don't want to know them.
Scene 3 — humanizing Hitler
I have never seen the 2004 film The Downfall (Der Untergang) but I recall reading about the controversy it was causing. Many were criticizing it because it was thought to "humanize" Hitler. In principle I thought the idea admirable. We should see Hitler as a real human being, as one of us. How else could we ever really understand him, and understand how humans can create so much terror? Always viewing him as a monster, unlike the rest of us, as one whom we can theorize might justly have been murdered in his cradle, does not strike me as the best way to understand how people can create the events of the 1930s and 40s.
Scene 4 — dehumanizing Asians
I grew up being taught that Asians, and especially the Japanese, had a cruel streak in them that was alien to most of us white people. I don't recall ever challenging that teaching because I knew it was the belief of a generation who experienced the Second World War and for whom the treatment of POWs by the Japanese was fresh in their memories. But as I grew older I came in contact with Asians in a very different context and could not bring myself to believe that their human nature was any different from mine. I was also learning about cultural and historical differences, and even learning that our white soldiers were capable of extreme cruelty themselves in the "right" circumstances.
Pausing to understand
A few days ago a new book I ordered arrived in the mail: Why would anyone believe in God? by Justin L. Barrett. In the Preface the author writes: Continue reading "So you're not a bigot? Why, then, dehumanize the other?"