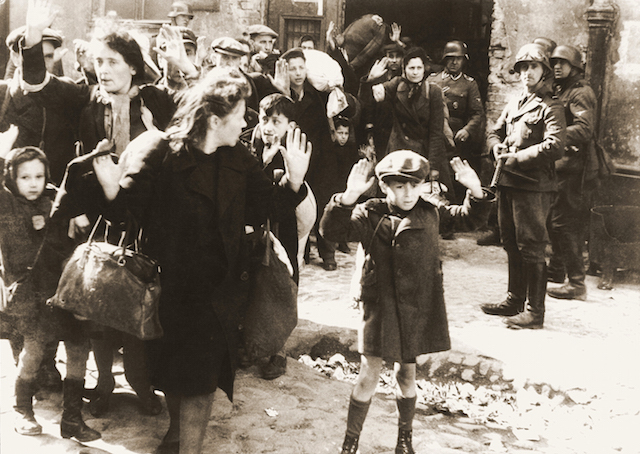 Scene 1 — dehumanizing refugees
One October morning in 2001 while having coffee at a bustling university refectory I was intently focused on a major story in The Australian newspaper. Claims had been made by leading government figures, including the Prime Minister, that some desperate asylum seekers on a leaking boat had attempted to coerce a naval vessel into taking them to Australia by threatening to throw their children overboard if their request was denied. Some did actually carry out their threat. Children were tossed into the ocean in order to force our sailors to carry out the refugees' demands.
I did not need to wait for the eventual official inquiry to know that the claims were false. I was a parent and I knew many other parents. I know how parents behave. They do not do what our Prime Minister was telling us that these particular parents did. I could not bring myself to believe that Muslims parents lacked the parental devotion to their children that we find throughout the human race, indeed among probably all mammal species.
But these asylum seekers were Muslim so many Australians did believe the official government sources.
More recently I seem to recall reading about a directive from a government minister for reporters to be kept away from refugees so they unwelcome arrivals could not have their human faces displayed to the wider public.
Scene 2 — dehumanizing SDAs
Twenty years earlier Australians were again deeply divided over the news that parents belonging to a religious cult, the Seventh Day Adventists, had taken their infant child out to central Australia and murdered (many said sacrificed) her. At the time I belonged to a cousin cult, the Worldwide Church of God, and I knew several Seventh Day Adventist. Other members I knew well and I understood very well the strong effort the parents maintained to appear stoical when confronted by the media and again in the court hearing, because such a front how members are trained to act in public in the face of hostile pressure. We knew that the probability that the parents really murdered their own infant was small compared with the probability that much of the purported evidence for their guilt was fabricated in the minds of a public (and jury) ignorant of and hostile towards religious cults.
It took thirty-two years for the parents' names (or in particular the mother's name) to be exonerated and the cause of the baby's death to be officially stated to be the result of a dingo attack. I know people today who still refuse to believe in the mother's innocence, and I really don't want to know them.
Scene 3 — humanizing Hitler
I have never seen the 2004 film The Downfall (Der Untergang) but I recall reading about the controversy it was causing. Many were criticizing it because it was thought to "humanize" Hitler. In principle I thought the idea admirable. We should see Hitler as a real human being, as one of us. How else could we ever really understand him, and understand how humans can create so much terror? Always viewing him as a monster, unlike the rest of us, as one whom we can theorize might justly have been murdered in his cradle, does not strike me as the best way to understand how people can create the events of the 1930s and 40s.
Scene 4 — dehumanizing Asians
I grew up being taught that Asians, and especially the Japanese, had a cruel streak in them that was alien to most of us white people. I don't recall ever challenging that teaching because I knew it was the belief of a generation who experienced the Second World War and for whom the treatment of POWs by the Japanese was fresh in their memories. But as I grew older I came in contact with Asians in a very different context and could not bring myself to believe that their human nature was any different from mine. I was also learning about cultural and historical differences, and even learning that our white soldiers were capable of extreme cruelty themselves in the "right" circumstances.
Pausing to understand
A few days ago a new book I ordered arrived in the mail: Why would anyone believe in God? by Justin L. Barrett. In the Preface the author writes:
I do not regard believe in God as strange, loony, or irrational. Indeed, once examined from a scientific perspective, both believers and nonbelievers should appreciate how very natural and almost inevitable widespread religious belief is. What follows is my argument in a nutshell. (p. vii)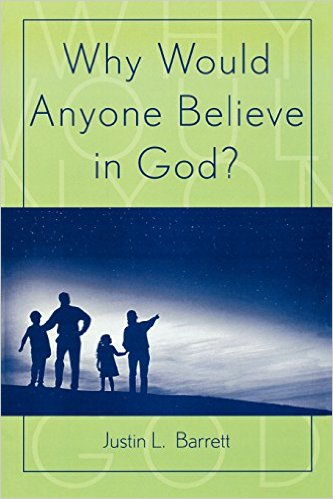 In other words, I don't think it is helpful to treat religious believers as stupid and gullible. It that sounds strange then I suggest it's because we don't understand very well how humans work. Maybe we should read some works like Pascal Boyer's Religion Explained or Scott Atran's In gods we trust : the evolutionary landscape of religion or something very heavy like Harvey Whitehouse's Arguments and Icons: Divergent Modes of Religiosity, or any other serious anthropological or psychological study.
Picking up a rant against the stupidity of religious beliefs may help us feel smugly superior to lesser mortals and maybe that's what some us would prefer to making an effort to understand our fellow creatures.
Scene 5 — dehumanizing both Jews and Arabs
And then there's the Jews and the Arabs, or the Israelis and the Palestinians. Which reminds me of one more story, one from around ten years ago, and again at the same campus where I read the newspaper reports of dark skinned Muslim refugees throwing their children overboard.
A guest speaker, an academic who as a member of the International Solidarity Movement spent some months living and working with Palestinians in the West Bank, told us of his experiences there. His talk was chock full of photographs of ordinary people, hosts, field workers, children, elderly, both men and women, their homes, their fields, how they lived everyday. Stories included the way our speaker had to get used to sporadic gunfire from Israeli soldiers; Palestinians had learned to live with it, knowing it was designed to intimidate and nothing more as they were working in their agricultural areas. The experiences of checkpoints were also told to us, along with incidents of defiance in the face of imposed difficulties in getting their produce to a market and so forth. And what the Palestinians he was living and working with had to say about Hamas. (They hated Hamas and considered the outfit at that time as interested only in recruiting their children to become expendable suicide weapons.) The slides and accounts of the experiences of everyday Palestinians under occupation was moving. It was filled with human interest and everybody came away feeling they had a far better understanding of the people behind so many negative news stories.
An Israeli student, one who had served in the Israeli Defence Force, was present and demanded a right of reply, so a public talk was also arranged for him. But he imposed conditions. It could not be held in the public theatre but in a second floor class room. Security guards were to be at the only entrance door and one or two others were to be standing in the room itself. People had to sign their names as they entered, and give their names if they chose to ask a question at the end of the talk. He also had a slide presentation. It consisted of a map colorfully displaying how much territory Arabs occupied and how small Israel was by comparison, and how narrow was their most vulnerable point. He then spoke of wars of aggression routinely waged against Israel in successive attempts to wipe them all off the map. The message was one of fear, panic, the irrational bloodlust of Palestinians and the victimhood, the heroism, the virtuousness of Israel.
I thought the contrast between the two talks was instructive. The Israeli could not bear to hear of the humanity of the Palestinians, their everyday lives and human coping mechanisms. He had to turn an audiences attention away from the humanity of the Palestinians and to direct it towards frightening demons, masses of Arabs with one hate-filled soul.
Ironically the same fear that dehumanizes the other also has a propensity to dehumanize the Israelis. The slightest suggestion of half a criticism of any historical or contemporary action by Israelis can evoke in some people livid responses as if no criticism of Israel can possibly be honest or motivated by anything other than antisemitism. Not even Israelis are thought of as human like the rest of us, certainly not like the Palestinians!, but are fundamentally of a different class of being. They are fundamentally good; any "mistakes" made are always well-intentioned or "understandable given the circumstances". It is as if we are talking about two non-human species: one essentially demonic, the other essentially angelic.
Scene 6 —
And then we come to Muslims, and terrorism. But I think to continue would only be repeating all of the above.
The following two tabs change content below.
Neil Godfrey
Neil is the author of this post. To read more about Neil, see our
About page.
Latest posts by Neil Godfrey (see all)
---
If you enjoyed this post, please consider donating to Vridar. Thanks!
---