We must fight their growing power any way, anywhere, we can. With words, with weapons, with sincere efforts at warm embrace for those who might otherwise be pulled or pushed into their dark world that would exterminate all who dare be free and different.
I think that most of us comfort ourselves with the thought that "they can't win," at least in the long run, that they must burn themselves out in their frenzy . . . . But this may be dead wrong. Why is it that so many young people are being drawn into this increasingly powerful destroyer of human rights, which despises the very idea of government of and by the people? — Scott Atran in correspondence with Professor Hoodbhoy in wake of UN address
Military operations are obviously necessary but ISIS is not a conventional army. The risks of the wrong kind of military attack are warned against by Stern and Berger in ISIS: The State of Terror:
Even ground forces would likely not be enough to completely destroy ISIS. Absent a military invasion that would somehow— improbably, magically— transform both Iraq and Syria into truly viable, pluralistic states in which Sunnis and Shi'a both feel secure, ISIS would likely remain, at least as a terrorist group, for many years to come.

Beyond the necessity to oversee political change in both Iraq and Syria, a tall order indeed, the international impact of ISIS must also be considered, as it inspires oaths of loyalty and acts of violence in nearly every corner of the globe. As with its military might, ISIS's potential to wreak terrorism has been limited until now, although the alignment of regional terror groups such as Jund al Khalifah in Algeria and Ansar Bayt al Maqdis in Egypt raise serious concerns going forward.

6 Millenarianism involves the expectation of sweeping societal change, possibly as a result of the apocalypse.

The broader problem is that jihadism has become a millenarian movement6 with mass appeal, in some ways similar to the revolutionary movements of the 1960s and '70s, although its goals and the values it represents are far different.

Today's radicals are expressing their dissatisfaction with the status quo by making war, not love. They are seduced by Thanatos rather than Eros. They "love death as much as you [in the West] love life," in Osama bin Laden's famous and often-paraphrased words. In this dark new world, children are seen to reenact beheadings with their toys, seduced by a familiar drama of the good guys killing the bad guys in order to save the world. Twitter users adopt the black flag by the tens of thousands. And people who barely know anything about Islam or Iraq are inspired to emulate ISIS's brutal beheadings.

ISIS has established itself as a new paradigm, one that is more brutal, more sectarian, and more apocalyptic in its thinking than the groups that preceded it. ISIS is the crack cocaine of violent extremism, all of the elements that make it so alluring and addictive purified into a crystallized form.

ISIS's goals are impossible, ludicrous, but that does not mean it can be easily destroyed. Our policies must look to the possible, which means containing and hopefully eliminating its military threat and choking off its export of ideas.

But certainly the history of ISIS and al Qaeda before it show that overwhelming military force is not a solution to hybrid organizations that straddle the line between terrorism and insurgency.

Our hammer strikes on al Qaeda spread its splinters around the world. Whatever approach we take in Iraq and Syria must be focused on containment and constriction, rather than simply smashing ISIS into ever more virulent bits.

Stern, Jessica; Berger, J. M. (2015-03-12). ISIS: The State of Terror (Kindle Locations 3600-3619). HarperCollins Publishers. Kindle Edition.

Bolding and some formatting in all quotations are my own.
Apart from that caution Stern and Berger leave the details of military strategy to the military. They offer recommendations for countering ISIS "as an extremist group and ideology".
ISIS's military successes are formidable. But the international community has dealt with far worse. ISIS does not represent an existential threat to any Western country. Perhaps the most important way to counter ISIS's efforts to terrify us is to govern our reactions, making sure our policies and political responses are proportionate to the threat ISIS represents.

Stern, Jessica; Berger, J. M. (2015-03-12). ISIS: The State of Terror (Kindle Locations 3621-3624). HarperCollins Publishers. Kindle Edition.
They then write:
Our horror and revulsion are appropriate responses to this regime of atrocities, and we can and should do what is in our power to help ISIS's victims, but we should measure our actions to avoid spreading its ideology and influence.
Stern, Jessica; Berger, J. M. (2015-03-12). ISIS: The State of Terror (Kindle Locations 3635-3637). HarperCollins Publishers. Kindle Edition.
Here is where certain responses can only serve to fan the appeal of ISIS and make our task of extinguishing it ever more elusive.
abu-bakr-naji-the-management-of-savagery

First, we can attempt to continually reinforce messages that flesh out the nuance and complexity of the situations and conditions that extremists use to recruit, undermining the incorrect thesis that the problems faced by communities vulnerable to radicalization are easily reduced to absolutes. In practice, this means refusing to characterize our conflict with ISIS in stark, ideological terms, an uphill battle in the current media and political climate, which tends to incentivize simple explanations. It is further complicated when ISIS theatricalizes dreaded risks such as beheadings to evoke a stripped-down primal response. In many ways, The Management of Savagery outlines a specific psychological campaign designed to provoke enemies into the same simplistic thinking that dominates jihadist thought— al Naji refers to the process as "polarization," and that is why those who argue that ISIS's public displays of brutality will backfire are wrong (up to a point). The object of ISIS's extreme displays of violence is to polarize viewers into sharply divided camps of good and evil, not to rally the general public around its actions.

Stern, Jessica; Berger, J. M. (2015-03-12). ISIS: The State of Terror (Kindle Locations 3730-3738). HarperCollins Publishers. Kindle Edition.]
Some of us have been amazed that Hitler could set out his goals so explicitly in Mein Kampf apparently only for much of the world to ignore, so it is is worth reading core terrorist texts like The Management of Savagery to understand why attacks like Paris are happening.
The second prescription follows from the first. Our policies must not lend credence and support to ISIS's simplistic and apocalyptic worldview. When ISIS began beheading Westerners on video in September 2014, it did so with the intention of prodding the United States into an ever-deeper engagement in Iraq, consistent with the blueprint in The Management of Savagery. ISIS made its intentions even clearer with the November video announcing the execution of hostage Abdul-Rahman (Peter) Kassig.

"We bury the first crusader in Dabiq, eagerly awaiting the remainder of your armies to arrive," said "Jihadi John," the anonymous executioner, in the conclusion of that video. It was a transparent ploy to goad the West into a military confrontation in Dabiq, in fulfillment of a key apocalyptic prophecy to which ISIS has alluded again and again. If we take the bait, we arm ISIS with evidence that the end of the world— the ultimate moment of simplification— is indeed at hand. Aggressive military action by Shi'a militias, whether Iraqi or Iranian, also contributes to the apocalyptic narrative and plays into ISIS's desire for a simple, Manichean divide between good and evil, actualizing its narrative of an all-consuming battle between true believers and apostates.

Stern, Jessica; Berger, J. M. (2015-03-12). ISIS: The State of Terror (Kindle Locations 3738-3747). HarperCollins Publishers. Kindle Edition.
At this point Stern and Berger turn to "the messaging front" and neutralizing ISIS's propaganda appeal to youth.
ISIS has devoted unprecedented resources to its messaging, and the West has thus far failed to craft a cohesive and comprehensive response.

Stern, Jessica; Berger, J. M. (2015-03-12). ISIS: The State of Terror (Kindle Locations 3748-3749). HarperCollins Publishers. Kindle Edition.
On this front it may be argued that the efforts of the "hacktivist" group Anonymous are performing a vital function in the war against ISIS.
The most serious mistake we can make on this front is to dismiss ISIS as a nihilist group without moral compass. So much has already been written and said on this front that it is impossible to cover all the angles in this post, but I will excerpt a few snippets from Scott Atran:
Simply treating Isis as a form of "terrorism" or "violent extremism" masks the menace. Merely dismissing it as "nihilistic" reflects a wilful and dangerous avoidance of trying to comprehend, and deal with, its profoundly alluring moral mission to change and save the world. And the constant refrain that Isis seeks to turn back history to the Middle Ages is no more compelling than a claim that the Tea Party movement wants everything the way it was in 1776. The truth is more complicated. As Abu Mousa, Isis's press officer in Raqqa, put it:

"We are not sending people back to the time of the carrier pigeon. On the contrary, we will benefit from development. But in a way that doesn't contradict the religion."

Isis is reaching out to fill the void wherever a state of "chaos" or "savagery" (attawahoush) exists, as in central Asia and Africa. And where there is insufficient chaos in the lands of the infidel, called "The House of War", it seeks to create it, as in Europe.

It conscientiously exploits the disheartening dynamic between the rise of radical Islamism and the revival of the xenophobic ethno-nationalist movements that are beginning to seriously undermine the middle class – the mainstay of stability and democracy – in Europe in ways reminiscent of the hatchet job that the communists and fascists did on European democracy in the 1920s and 30s. The fact that Europe's reproductive rate is 1.4 children per couple, and so there needs to be considerable immigration to maintain a productive workforce that can sustain the middle class standard of living, is a godsend for Isis, because at the same time there has never been less tolerance for immigration. Therein lies the sort of chaos that Isis is well positioned to exploit.

As I testified to the US Senate armed service committee and before the United Nations security council: what inspires the most uncompromisingly lethal actors in the world today is not so much the Qur'an or religious teachings. It's a thrilling cause that promises glory and esteem. Jihad is an egalitarian, equal-opportunity employer: fraternal, fastbreaking, glorious, cool – and persuasive. Mindless terrorists? The truth about Isis is much worse by Scott Atran (The Guardian)
The battle field is not confined to the Middle East. From Paris . . .
The complexity of the French plot also suggests how successful ISIS has been at cultivating sources of support within the native populations of secular Western countries. Attacking ISIS in Syria will not contain this global movement, which now includes more than two thousand French citizens. (Paris: The War ISIS Wants by Scott Atran and Nafees Hamid in New York Review of Books)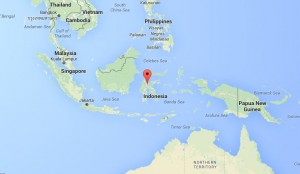 . . .  to the far reaches of Sulawesi:
But the popular notion of a "clash of civilizations" between Islam and the West is woefully misleading. Violent extremism represents not the resurgence of traditional cultures, but their collapse, as young people unmoored from millennial traditions flail about in search of a social identity that gives personal significance and glory. This is the dark side of globalization. They radicalize to find a firm identity in a flattened world: where vertical lines of communication between the generations are replaced by horizontal peer-to-peer attachments that can span the globe. Young people whose grandparents were Stone Age animists in Sulawesi, far removed from the Arab world, told me they dream of fighting in Iraq or Palestine in defense of Islam. (Address to UN Security Council (Scott Atran, 23 April 2015), Ministerial Debate on: "The Role of Youth in Countering Violent Extremism and Promoting Peace" Link opens pdf file — or see online text at ARTIS. The video below contains the address.)
My original plan to set out the various recommended strategies recommended by researchers and intelligence specialists in combating the appeal of ISIS is beyond my time constraints at the moment. I also hope to detail some of the recommendations that are on the table for the longer term military strategies that are on the table — one of which so far (touching wood) it appears the major powers may actually be beginning to carry out.
This post will have to serve as a kind of preface to more to follow.
The following two tabs change content below.
Neil Godfrey
Neil is the author of this post. To read more about Neil, see our
About page.
Latest posts by Neil Godfrey (see all)
---
If you enjoyed this post, please consider donating to Vridar. Thanks!
---