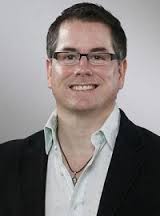 I was appalled to read the following on Raphael Lataster's Facebook page just now. Raphael Lataster, we recall, was the author of the Washington Post article questioning the existence of Jesus. The article was also on the scholarly blog, The Conversation. See The Jesus Myth Question Comes to The Washington Post. John Dickson is a reasonably well-known Australian Christian evangelical apologist who once taught Raphael in a class on "The Historical Jesus to the Written Gospels" at Sydney University.
Incensed, John Dickson wrote a piece for the Australian national broadcaster, It's Beginning to Look a lot Like Christmas … Mythicism's in the Air.
In response James McGrath predictably jumped on the opportunity to fan more flack against mythicism with A Professor on His Mythicist Former Student. He singled out this little misleading piece:
As his former lecturer, I am somewhat embarrassed to admit that Raphael's 1000 words on Jesus would not receive a pass mark in any history class I can imagine, even if it were meant to be a mere "personal reflection" on contemporary Jesus scholarship. Lataster is a better student than his piece suggests. But the rigours of academia in general – and the discipline of history, in particular – demand that his numerous misrepresentations of scholarship would leave a marker little choice but to fail him.
Misleading? Raphael was not writing a "history" essay and he was not so much addressing "scholarship" as he was unaddressed questions relating to the evidence. But Tertullian-like misrepresentation is par for the course in this business. (I have read two of Dickson's books on "history" and have found them too shallow and trite to bother posting about here. Maybe I should.)
Anyway, this is the disturbing development I have just read on Raphael's Facebook page: [* 8th January 2014 I was notified the following was a misunderstanding; John Dickson had not defriended Raphael as it appeared. See comment by Andy.]
John Dickson surprisingly (we have always been very friendly) defriended me after he wrote a (grossly inaccurate) reply article to my own on Jesus' possible ahistoricity, and continues to refuse to debate with me on Jesus' resurrection (i.e. the Jesus he actually believes in). I would think that believers would relish the chance to show their courage and defend their faith. I'm not that scary… If anyone would like to see this debate happen, do let John and I know. John's contact:
So this is how mythicism is combatted. Misrepresent then run and hide.
It's a shame. I recall Stephanie Fisher going to great pains to insist that all bible scholars are very friendly when they get together, even attempting to assure us that even sceptics like me would be treated cordially in person. Not long afterwards one sceptic whom her mentor Maurice Casey criticized did advise me that he was met with the cold shoulder by Stephanie at a scholarly conference. I'm tempted to say "Christians!" in conclusion, but I do know that there are some good people who also happen to be Christians, too. They are a refreshing breed when encountered.
Maybe everyone interested in a genuinely scholarly discussion on the historicity of Jesus/Christian origins could write academics like Dickson and express their disappointment over their lack of civility and professionalism.
John Dickson is a founding director of the Centre for Public Christianity.
The following two tabs change content below.
Neil Godfrey
Neil is the author of this post. To read more about Neil, see our
About page.
Latest posts by Neil Godfrey (see all)
---
If you enjoyed this post, please consider donating to Vridar. Thanks!
---