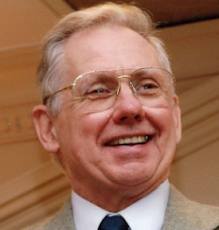 Professor of History, David Hackett Fischer, has long been known for his book, Historians' Fallacies, in which he amasses copious examples of fallacious historical analysis and argument committed (at least on occasion) even by otherwise highly reputable historians. Unfortunately, critical fallacies that he identifies as periodic blights on the work of his peers are standard practice among works of theologians writing about Christian origins.
The fallacy of the prevalent proof
Here is one that many readers will recognize, and it is one that unfortunately does too often extend beyond the limits of subgroups. On pages 51 and 52 Fischer writes (my bolding in all quotations):
The fallacy of the prevalent proof makes mass opinion into a method of verification.

This practice has been discovered by cultural anthropologists among such tribes as the Kuba, for whom history was whatever the majority declared to be true.* If some fearless fieldworker were to come among the methodological primitives who inhabit the history departments of the United States, he would find that similar customs sometimes prevail. There are at least a few historians who would make a seminar into a senate and resolve a professional problem by resorting to a vote. . . .

If the fallacy of the prevalent proof appeared only in this vulgar form, there would be little to fear from it. But in more subtle shapes, the same sort of error is widespread. Few scholars have failed to bend, to some degree, before the collective conceits of their colleagues. Many have attempted to establish a doubtful question by a phrase such as "most historians agree . . ." or "it is the consensus of scholarly opinion that . . ." or "in the judgment of all serious students of the problem. . . ."

[* Reference: see page 102 of Vansina's Oral Tradition]
Most historians agree . . .
. . . that a genuine historical event lies behind the story of Stephen
I could just as easily have written "most historians agree that genuine historical events like behind the stories in Acts." But let's limit the discussion here to Stephen's martyrdom. (This post is, after all, my follow-up to my Stephen post.)
Shelly Matthews (also a theologian but who seems to be one of the relatively few who happily demonstrates a clear understanding of sound historical-critical method and writes history with a clear understanding of the philosophy undergirding her approach) admits she stands against what has been the traditional consensus of her peers over the historical value of Acts.
Firstly, however, Matthews correctly explains how her peers have traditionally attempted to glean "kernels of history" from the Book of Acts:
Biblical scholars employing methods of historical criticism do recognize that the coherence of various aspects of Acts is ahistorical, imposed by Luke upon his sources because of his theological concerns, his apologetic tendencies, and/or his aim to delight his audience. For more than two hundred years, historians of Christian origins have approached the book of Acts presuming that its author's intrusive hand can be pulled away, freeing his sources to bear unencumbered witness to the historical events that occurred in the earliest decades of the church.

Applying methods captured by metaphors of winnowing and digging, they have attempted to distinguish Acts' redactional/theological/fictional elements from the actual history presumed also to reside in the text.

From these "kernels of history," from this "bedrock," scholars have then constructed their own versions of a coherent narrative of Christian origins understood to correspond with events that happened in history. (p. 15, my formatting)
Theologians have thus generally assumed that "real history" lies "beneath" the text and that all they have to do is apply tools like redactional criticism to know what parts of the text to pull away (e.g. the theological or literary creations of the author) and thereby expose the original source. And that source material is for some reason often presumed to point to "bedrock history".
Is there anything else? Scholars of Christian origins would certainly say there is. As I pointed out in my previous post on Stephen, the argument goes as follows:
How else to explain the sudden propulsion of Jesus followers beyond the limits of Palestine?

(Recall that the Acts story tells us it was the death of Stephen that instigated the wider persecution of the "church", and persecution led to the scattering of the believers, and that scattering led to the proclamation of the message beyond Judea.)

How else to explain the conversion of Paul?

(Recall that Paul — originally "Saul" — was one of those persecutors and it was his "Damascus Road" experience that brought him to heel and turned him from persecutor to missionary.)
That's not very different from arguing, "Of course Peter Pan is real. How else to explain the adventures of Wendy and the Lost Boys?" or "Of course Adam and Eve were real. How else to explain sin and suffering in the world?"
All the argument is doing is saying the later parts of the story would make less sense without the earlier incident. The assumption is that the story itself is somehow derived from real events.
Shelly Matthews shows us that the stoning of Stephen has always been acknowledged as "bedrock history" even by scholars with reputations of being the most critical:
Strong confidence in the historical truth of this event is expressed not only by biblical scholars who read large swaths of the Acts narrative as historically reliable but also by those whose skepticism concerning Luke as historian is widely recognized. This is as true for the principal early nineteenth-century critic of Acts, F. C. Baur, as it is for Gerd Lüdemann, a contemporary scholar famously known for questioning Christian orthodoxy. . . . . Up unto the present day, it is near impossible to identify a biblical scholar who departs from this historical judgment.

While Baur insists more than once in his work on Acts that the martyrdom of Stephen wears the "indubitable stamp of historical reality," he does not provide a rationale for this judgment. (p. 17)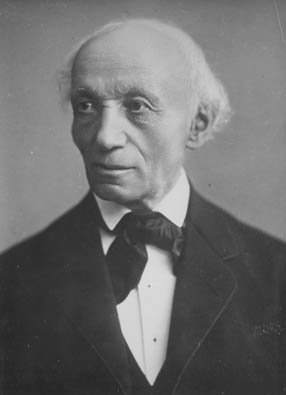 Baur's son-in-law, Eduard Zeller, is often thought to have provided that rationale in his nineteenth century commentary of Acts where he was the first to express what I called above the twin "Peter Pan" rationales:
"The death of Stephen is beyond dispute the clearest point in the history of Christianity before Paul. With this event we first find ourselves on undeniably historical ground. Evidence for that would already be the one decisive fact which was occasioned by the persecution of Stephen, namely the conversion of Paul, if any further proof were needed of the fact of an event which according to all sides had such a visible effect on the development of the Christian cause."

I have added emphasis to the Zeller quotation to underscore phrases that strike me as suggesting a shrillness of tone belying the supposed objectivity of this Enlightenment critic. Zeller protests too much. Yet, while these two assertions— that Stephen's death must be historical because of the effect it had on the development of Christianity and that the historicity of Stephen's death is proven by Saul's subsequent conversion—may be considered nothing more than prima facie arguments, they continue to circulate. (p. 17, italics original)
Gerd Lüdemann, Matthews informs us, justifies his own classification of the Stephen episode as historical by referring to that same quotation by Zeller.
Notice, now, how these assumptions lie at the foundation of "scholarly consensus" and how this consensus in turn becomes its own justification for insisting on the historicity of this episode in Acts:
As another means of illustrating the impasse at which historical critics find themselves when trying to probe the Stephen pericope for its historical kernel, consider a recent article by N. H. Taylor. In his introduction to the article, Taylor indicates that one aim of his argument is to demonstrate that the historicity of Stephen can be affirmed. Rather than developing such an argument, however, Taylor merely asserts this historicity as the consensus reading, by offering a long footnote to a line of scholars who have also affirmed that there is a historical kernel to the story. (pp. 17-18, Taylor reference: Taylor, N. H. "Stephen, the Temple, and Early Christian Eschatology." Revue biblique 110 (2003): 62–85, esp. 62, 64-65.)
Testing for historicity
The first place Shelly Matthews looks in order to test for historicity is the evidence external to Acts. I won't repeat the details that are in the previous post.
After drawing a blank from the external evidence Matthews turns to the arguments from redactional criticism (peeling away the literary and theological bits that are identified as being added by the author to some original "bedrock" event) and demonstrates the logical fallacies at work there, too.
But are these the ways other historians work or is Matthews being perversely hyper-sceptical?
Unfortunately it seems that theologians have taken the embarrassing gaffes of ancient historians and turned them into SOPs.
The sins of the historians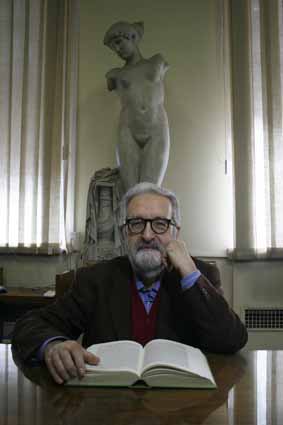 Here is a Professor of Ancient Near East History, Mario Liverani, chastising early historians of the Hittites in his book, Myth and politics in ancient Near Eastern historiography:
Laziness is common among historians. When they find a continuous account of events for a certain period in an 'ancient' source, one that is not necessarily contemporaneous with the events , they readily adopt it. They limit their work to paraphrasing the source, or, if needed, to rationalisation. No one would recommend such a procedure on a theoretical level, but nonetheless it continues to be used, especially in fields where awareness of the methodology and aims of history is not great. (p. 28)
The specific instance he had in mind at that time was the history of the Old Hittite Kingdom. There was only one known apparent source for this, the Edict of Telipinu, so even though this monument was itself from a later period, it did claim to tell the story of the Old Kingdom. And there was nothing else that did that. Ancient historians needed that Edict or else they could say nothing at all about the politics of the Old Kingdom period. And since they had nothing to contradict it, their histories of that period were little more than outright paraphrases of the Edict's contents. When additional tidbits from other sources could be added they did so, as if all sources were "equally reliable and equally important". History was just a matter of piecing all the data we had together into a coherent whole. Simple.
Only it was dead wrong. Historians had NO primary evidence at all. They were working entirely from secondary documents that had ideological tales to tell for their own contemporaries and that really revealed more about the values and beliefs of later eras and precious little about what happened earlier.
Same with the way many ancient historians also used Herodotus (and as some still do). In 1978 O. Kimball Armayor wrote in Did Herodotus Ever Go To Egypt?
Perhaps we scarcely need to be reminded of the Egyptologist's reliance on Herodotus. For the Old Kingdom we are obliged to account for much of his evidence on the pyramids, and we like to notice that he almost gets the names right. . . . For the 26th Dynasty, we read him into the very sherds and ditches of Naucratis. . . . For the 27th Dynasty (Persian) we have not only Herodotus' portrait of Cambyses but also his own impressions of Egypt and the Egyptians. Breasted came to rely on Herodotus as a substitute for the lost monuments of the Delta, as did Gardiner. Russell Meigs gauged the extent of the fifth-century Greek and Phoenician wine trade with Egypt in accord with [a story by Herodotus]. . . .

Why? Because we make allowances for Herodotus. We tend to accept his authority, because it purports to rest on his own experience of Egypt. Yet we have nothing more than Herodotus' own word for his travels, in Egypt and elsewhere, and we can only assess them in the light of inadequate archaeological control. (p. 59)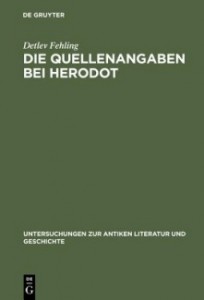 To make matters worse, Detlev Fehling, philologist and Professor of Classical Archaeology and author of Herodotus and his 'Sources', has persuaded many classicists and ancient historians that the evidence indicates Herodotus invented many of the 'sources' he speaks of (both oral and supposed inscriptions) and did not even travel to Egypt (nor anywhere else, as he claimed.)
Notice Armayor's reference to "controls". A control is a known source external to the narrative being tested. It can be archaeological or it can also be literary, but if literary, then we must have demonstrable reasons for interpreting it as a control. No-one expects an external control to support every detail in a narrative. But controls can help guide us in knowing how much trust to place in the narrative.
So when ancient historians resort to assuming a text is narrating something that has genuine history behind it they stand to be chastised by their peers. I have the impression that the criticisms of the likes of Shelly Matthews tend to be isolated voices in the wider world of the studies related to Christian origins, however. Many of us who read blogs by theologians no doubt know a number of them really do argue strenuously that there is nothing fallacious whatsoever about relying upon the "mass opinion" of scholars. They do it all the time so what right do the unwashed have to differ!
But Acts is all we have . . . And if we lose Acts. . . ?!
Unfortunately I cannot recall the scholar who bluntly pointed out that scholars know they cannot afford to lose Acts and that this fear accounts for what Shelly Matthews sees as their sometimes "shrill" insistence that it must contain history. It's the only source they have for the earliest history of post-ascension Christianity and without it they could write nothing at all.
Matthews' quotes Todd Penner (In Praise of Christian Origins) to express the problem and dismay many scholars must feel if they cannot rely upon the assurance that there must be some bedrock history beneath the narrative of Acts:
"Could the narratives be historically accurate and true? Absolutely. Could they be completely fabricated? Absolutely. Could the truth rest somewhere in between? Absolutely. The problem of course is that it is impossible to prove any of these premises."
Does this uncertainty mean it is impossible to write a history of Christian origins?
Is Shelly Matthews "attacking" Christianity and her fellow scholars?
If there are no "objective" criteria or (external) controls by which to confirm the historicity underlying the narratives in Acts, how can we explain the scholarly consensus that real history does lurk beneath the narrative surface of Acts?
These questions will be addressed in a future post, along with some more "Historians' Fallacies" from Fischer's book.
The following two tabs change content below.
Neil Godfrey
Neil is the author of this post. To read more about Neil, see our
About page.
Latest posts by Neil Godfrey (see all)
---
If you enjoyed this post, please consider donating to Vridar. Thanks!
---