Interpreting Philemon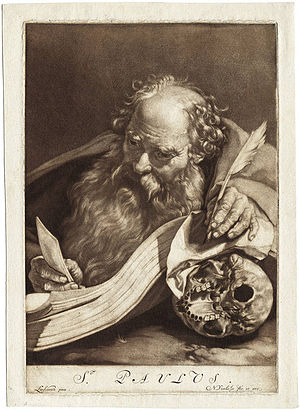 I had intended next to describe the wretched state of slavery in the ancient Mediterranean world, but I promised we'd cover Philemon first. The epistle to Philemon is one of those few books you can refer to simply by verse number, since there's only one chapter. With today's online Bibles you'll frequently see references to Philemon 1:1, but traditionally, you could just refer to Philemon 1. (Quick trivia question: What are the other four single-chapter books in the Christian Bible?)*
Because this tiny letter seems to offer a glimpse of real people and real events from the first century CE, Philemon remains one of the most tantalizing books of the New Testament. We can only guess exactly what happened before and after the letter. How did Onesimus end up with Paul? What did Paul expect Philemon to do with his returned property, and did he do it? How had Onesimus, whose name means "useful," become "useless" to Philemon? Was he a runaway slave? Or had he committed some act that displeased Philemon, who subsequently dismissed him?
Throughout the centuries, scholars have debated over Paul's ultimate intentions, offering (as I mentioned in earlier comments) a wide range of interpretations. Did Paul want Philemon to free Onesimus or not?
Why didn't he just come right out and say it?!
A voluntary act
Paul assures his recipients that he is certainly in a position to compel Philemon to "do the right thing" (whatever that is), but prefers that he reach this decision of his own accord.
24.  but without your consent I did not want to do anything, so that your goodness would not be, in effect, by compulsion but of your own free will. (NASB)
So one could argue that Paul wanted Philemon to receive Onesimus as a brother, and free him. And he wanted his slave-holding friend to come to that conclusion on his own, because a coerced good deed is less desirable than turning away from evil and carrying out a righteous act with a free and open heart.
That's one way to approach it.
However, we should recall that normally when Paul learns of sinful behavior among his congregations, he does not gently prod them into changing their ways.  Consider the man in Corinth accused of incest (viz., fooling around with his father's wife). Paul doesn't coyly intimate what they should consider doing . . . maybe . . . perhaps, if it isn't too much trouble.
No, he blasts them, and tells them exactly how to handle this guy:
Continue reading ""With All Fear": Christianity and Slavery (Part 3)"