Disclaimer: this post expresses my own view entirely. Others who also have posted on this blog may or may not think quite differently.
.
Time to get dirty hands and write about something important. Something unhealthy has been happening in the name of criticizing "tenets of religious belief . . . bad ideas and behaviors." Prominent public intellectuals, in the name criticizing harmful religious beliefs, have become mouthpieces for ignorance and intolerance.
Just as it is incumbent upon Muslims to marginalise their own violent extremists, mainstream atheists must work to disavow those such as Harris who would tarnish their movement by associating it with a virulently racist, violent and exploitative worldview.

— Murtaza Hussain
Jerry Coyne, who has written probably one of the best books for generalists arguing the case for evolution, and whose blog I check from time to time for updates in the sciences, also from time to time posts disturbingly ignorant articles about Islam or Palestinians. Richard Dawkins, whom I respect and love as much as anyone does for his publications explaining evolution, was not very long ago interviewed by a Muslim on Al Jazeera and unashamedly threw off all his scientific training by relying entirely on anecdotal and media portrayals of Muslims. I have previously criticized Sam Harris for doing worse. Chris Hitchens, as much as I admire his works on Kissinger and Mother Teresa and his all-round wit, was guilty, too.
Over the last few days Jerry Coyne has been posting his disapproval of anyone suggesting his views on Islam (shared by the other names above) are Islamophobic. See Nasty atheist-bashing in Salon, Playing the Islamophobic Card and New Attacks on New Atheists (and one defense). He accuses such critics of quoting the likes of Harris out of context, of not defining what they mean by Islamophobia, of fallaciously accusing them of guilt by association with neo-fascists, and worst of all, of failing to address any of their actual criticisms of the Muslim religion.
After reading the several articles and related links to which Coyne and Harris have been responding (Scientific racism, militarism, and the new atheists; Dawkins, Harris, Hitchens: New Atheists flirt with Islamophobia) I believe that Coyne's rebuttals do not stand. Coyne, Harris and Dawkins, for all their intellectual magnificence in other fields, are fanning social attitudes that facilitate bigotry and popular support for war.
Why are their criticisms of the Muslim religion wrong?
I am an atheist. I have experienced some of the best and worst of religion. I wish for a world where humanity has discovered that religion is long past its "use by" date. I believe that the Abrahamic religions in particular are responsible for immeasurable sufferings and torments among societies and individuals. I have no time for their belief systems. The sooner we all outgrow our awe of our holy books the better. (None of this means I believe in attacking individuals for their beliefs. There is a difference between criticizing belief systems and targeting individuals over their personal faith.)
I have compared different varieties of Christianity today with the various drugs on the market. Vapid Anglicanism is a mild aspirin. Happy Pentecostals are the happy marijuanas. I know of a few cults that are the deadly heroins. (They really do reduce addicts to ill health, poverty, anti-social life-styles and death, literally. Suicides, untreated illness, ignorance within and without the cults.)
I would not be surprised if I ever learned that I could do the same with the faiths of Judaism and Islam.
I have read several criticisms of Christianity and of its worst mutations, the fundamentalists and cultists: Churches That Abuse, Combatting Cult Mind Control, Leaving the Fold, The Mind of the Bible Believer. If you want to read criticisms of the Christian faith and the damage it can do then these are some recommended classics.
But here's the point. Not one of them can be compared with the criticisms of the Muslim religion found in the writings of Coyne, Dawkins, Harris or Hitchens.
Is that because Christianity is not nearly so bad in the damage it inflicts?
That's an interesting question. It's worth stepping back a bit and looking at the big picture.
It is very easy for a citizen in a Western country to look at the world through the window of its mainstream media and decide that the biggest challenge peace-lovers everywhere face is the primitive barbarism flourishing among those of the Muslim faith.
They blow up innocent people, they oppress their women, and so on and so on.
Ergo, the Muslim religion is evil. Unquestionably more evil than the Christian religion whose adherents (mostly) don't do any of those things.
But back up a minute and compare those works criticizing sinister Christian cults (the ones I listed above, Churches That Abuse, etc.) with the criticisms of the Muslim religion.
Here's the difference.
The criticisms of the Christian cults, and of Christianity as a belief system in general, focus on the relationship between the believer and the belief system. That is, they explain how a certain belief system (e.g. a God who goes without sleep to spy on your every fleeting thought) causes guilt-ridden dysfunctioning in a believer. They explain how a redefinition of words (e.g. "love" means "keeping the commandments") isolates an individual from the mainstream social discourse.
Readers of these works can see the extent to which they themselves identify with such dysfunctional belief-systems.
Contrast the criticisms of Islam by the likes of Coyne, Harris and co.
They strap bombs to themselves and blow up innocent people; they oppress their women. . . .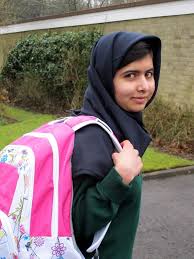 How does the Muslim family of Malala Yousafzai respond to accusations that Muslims oppress their women? How do the mourners of the multitudes of innocent Muslims advocates of democracy who have been killed and maimed recently in Tunisia, Egypt, Bahrain, Yemen, Saudi Arabia respond to accusations that the Muslim religion teaches them to kill innocents?
This is what is wrong with the Coyne-Dawkins-Harris-Hitchens criticisms of the Muslim religion. They equate extremist actions that MOST Muslims deplore with the entire belief-system of Islam.
I have no doubt that most Christians would deplore the actions of those who murdered "abortion doctors" in the name of Christianity.
So why don't "most Muslims" deplore suicide bombings and oppression of women?
If you are seriously wondering what is the answer to that question then you are a victim of the mass media distortions and would do well to seek out alternative authoritative sources for your information. Or simply turn on your independent, multicultural or national radio station and tune in to programs interviewing Muslims and Muslim leaders and hear what they have to say about their concerns and interests. Pew polling makes it clear that the overwhelming majority of Muslims in Middle Eastern countries reject groups like the Taliban and Al Qaeda. There is also strong support for equal opportunities for women. I suspect the ratios would be much higher among Muslims living in Western countries.
To what extent is Islam to blame for extremist behaviour?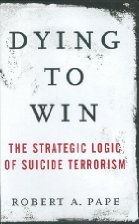 As for suicide bombing, I have referenced before the one scholarly research work done that seeks to understand this horror, Dying to Win by Robert Pape. Who were the modern pioneers of this atrocity? A mixtures of Islamists, Christians and Socialists without any particular allegiance to religion. This was in the 1980s in Lebanon. The cause was political and national. Other regular practitioners have been Buddhists in the recent Sri Lankan war.
Before the 1980s there were vibrant socialist and secular political movements among the Middle Eastern states (Arab and Iranian) crying out and dying for political freedoms. Western backed tyrannies in those same countries eventually brutally snuffed out those movements for most part. The only centres of organized resistance remaining were found in the mosques.
This is the error that Coyne, Harris, Dawkins make. They rely upon mass media impressions and distortions to lay the blame for suicide bombing on religious belief systems. Their thinking is ankle-deep and logically fallacious. Because some of these bombers believe they will receive a heavenly reward after death they jump to the conclusion that it was because they believe in the heavenly reward that they were in part motivated into a suicide bombing mission.
As Pape's rigorously researched study demonstrates, all suicide bombing can be attributed to political causes. Mainstream western media protects many of us from the realities of life in the West Bank and Gaza and we cannot comprehend the conditions that have driven some people there to prefer to exchange their physical existence for a symbolic life.
When Coyne, Harris, Dawkins lay the blame for atrocities on a belief system shared by millions who abhor those atrocities, they are not serving the interests of rational public discourse. On the contrary, they are bolstering the general ignorance and bigotry that allows political powers to get away with war after war of aggression and conquest.
Modern twists and turns
A funny thing has happened to anti-semitism since the Second World War. Today, the Jewish branch of semites are widely depicted as fundamentally deserving above other peoples, while the vilifying stereotypes that were once reserved for Jews have now been transferred by association to members of an entire religious system instead. Racism has morphed into an inverted kind of anti-semitism. Biological targets have been superseded by more broadly encompassing demonic ones. An atavistic return to some form of medievalism?
Christians don't do the same things some Muslims do for the simple reason that Christians for most part live in countries that happily rule the world. Mulsims experienced their 9/11 in 1982 at the hands of Christians and Israelis — who from their position of power did not have to resort deviously to suicide missions to accomplish their wills. An American foreign secretary can publicly concede that causing the deaths of half a million Iraqi children is worth a foreign policy goal. Mainstream Western media does not serve its constituents well by informing them of what Middle Eastern peoples generally have experienced at the hands of Western interests.
I take up Murtaz Hussain's invitation to disavow myself from those such as Harris and Coyne who would tarnish atheism by associating it with an Islamophobic worldview. In its place I would love to do what little I can to open up glimmers of what the world looks like behind the cameras of mainstream media.
The following two tabs change content below.
Neil Godfrey
Neil is the author of this post. To read more about Neil, see our
About page.
Latest posts by Neil Godfrey (see all)
---
If you enjoyed this post, please consider donating to Vridar. Thanks!
---