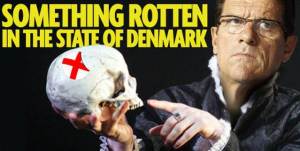 There is something rotten in the state of historical Jesus studies. Ideology has long trumped inconvenient questioning. Postmodernist flim-flam has recently trumped any hope of sound methodology. Some on that side of New Testament studies have curiously accused me of being "a fact fundamentalist" or an antiquated positivist or one who has unrealistic demands for certainty. So before I justify my claim that HJ studies have fallen hostage to ideology and methodological nonsense, let me lay all my cards out on the table and tell you what history means to me.
History for me has never been "about facts and dates". It has never been "one darned thing after another." That's a chronicle or an archival record. Not history. In hindsight I have come to appreciate so much my senior high school years as a history student when I was taught by two pioneers in the way history was to be taught throughout Australian secondary schools, J.H. Allsopp and H.R. Cowie.

The first thing we were taught was that history was an enquiry. It was a debate. It was all about exploring questions. We began our studies with the French Revolution and we were confronted with questions: Why did it happen in France? Why then? And instead of being given answers we were given competing explanations. We were forced to study up on the facts in order to try to answer these questions. Inevitably we soon discovered that the importance of certain facts varied according to the different points of view of the authors. One of the questions we were asked to test at our senior high school level of competence was historian Toynbee's thesis that all history followed a pattern of "challenge and response".

Then I took up history at university. We had been well prepared. First topic, the rise of feudalism. First book to read: The Pirenne thesis; analysis, criticism, and revision. We weren't "taught" what led to the rise of feudalism in Europe. We were challenged and guided to explore the possible reasons, the competing explanations, and to show competence in the way we pursued historical questions.
What is history? What is an historical fact?
It was in the 1960s and we were required to engage with E.H. Carr's radically challenging book on the nature of history, What Is History? His thesis — that history is essentially whatever the historian makes of it — was the hot debate of the day. One of his most famously quoted passages is found on the Wikipedia page and I copy it here:
"Study the historian before you begin to study the facts. This is, after all, not very abstruse. It is what is already done by the intelligent undergraduate who, when recommended to read a work by that great scholar Jones of St. Jude's, goes round to a friend at St. Jude's to ask what sort of chap Jones is, and what bees he has in his bonnet. When you read a work of history, always listen out for the buzzing. If you can detect none, either you are tone deaf or your historian is a dull dog. The facts are really not at all like fish on the fishmonger's slab. They are like fish swimming about in a vast and sometimes inaccessible ocean; and what the historian catches will depend, partly on chance, but mainly on what part of the ocean he chooses to fish in and what tackle he chooses to use – these two factors being, of course, determined by the kind of fish he wants to catch. By and large, the historian will get the kind of facts he wants. History means interpretation."


Carr illustrated what he meant with his now classic case of the gingerbread vendor being kicked to death in a riot at Stalybridge Wakes in 1850. This fact was reported in a newspaper of the day but it was ignored by historians until Kitson Clark picked it up and used it as evidence for the character of Victorian England. Other historians subsequently referred to it. Carr argued that this shows a fact never becomes "an historical fact" until an historian interprets it as such and uses it to make history. That is, for historians, it is interpretation of the facts that is everything.
Note also Carr's admonishment always to listen for the buzzing of the bees in any work of history. There is no such thing as "the sole authority" on why or how something happened. If interpretation and points of view are unavoidable then by definition no single view of history can ever be the final word.
Note also that Carr is talking about interpretation of facts, not sources. Facts derive from sources. Sources also need to be evaluated and interpreted, of course. But HJ scholars, we will see, can go no farther than interpreting sources, and whatever facts they conjure from those sources are entirely subjective creations. Contrast Carr, for whom the death of the gingerbread vendor was not a subjectively derived fact from reading between lines of unprovenanced documents; it was a fact that remains universally acknowledged as having had a reality independent of the sources.
Facts are not like that in HJ studies, and that's the problem.
One scholar finds reasons to argue that the scene of the Pharisees catching and criticizing Jesus' disciples for plucking corn on the sabbath is based on a real historical event that informs the historian of important information about Jesus; another scholar finds reasons to argue that the same passage in the Gospels is complete fabrication and propaganda and is worthless as far as any real information about Jesus is concerned. This sort of thing can be shown for just about anything said about Jesus among HJ scholars.
Indeed, HJ scholars could re-write Carr's words as follows:
and what the HJ scholar catches will depend, partly on chance, but mainly on what fish he imagines are swimming in the ocean and what cloth and plastic he chooses to use to create them – these two factors being, of course, determined by the kind of fish he wants to catch. By and large, the HJ scholar will get the kind of facts he wants.
Now Carr's views about the nature of history and historical facts were controversial and still are. Before Carr, historians largely believed that "the facts were just there" and simply waiting for the historian to pick them up and arrange them into a book. What happened in the past, how it happened and who were the principal actors were all in little doubt. Carr challenged all of that.
Historians have moved on since Carr. We have had Geoffrey Elton strongly attempting to overturn Carr's influence. Today we have postmodernist historians who are changing yet again the way history is understood. (I hope one day to further discuss Elton and postmodern historians just as in the past I have discussed von Ranke. Each has his place in the history of historiography and in helping us understand how history works.)
But. There is a But.
I think it is fair to say that all historians who have been influenced by the debates about the nature of history do have a few things in common. They do all understand the importance of assessing, testing and understanding the nature of their sources. They all do work with certain "facts" that have been deemed to be facts as evidenced in tested sources.
What do I mean by "facts"?
By "facts" I mean here the information conveyed by different types of sources and that has a real existence outside the sources. A personal diary, for example, may give us the "facts" of what a person thought and believed about events in their life, whether or not those thoughts and beliefs were themselves objectively true or not. An ancient imperial inscription may give historians "the facts" about what a ruler wanted others to believe about his own rule, regardless of whether he was telling the truth or not.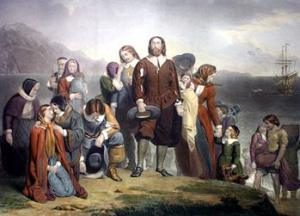 Even a postmodernist can speak of a "fact" in the sense of the "constructed reality" found in the sources. The postmodernist historian might dismiss the possibility of arriving at any objective account of the early settlement of America but he/she will not dispute the testimony of the sources that inform us of the fact that the Pilgrims did settle in New England.
Where do facts come from?
They cannot dispute the arrival of those Pilgrims because historians learn to critically analyse sources and to classify them according to the sorts of information they can be expected to yield. A marriage certificate, a tombstone inscription, a newspaper report, a personal diary, a classified government document, a diplomatic telegram, a narrative about one's nation's past, a historical novel, all can be used as sources of information that an historian might find useful in answering different sorts of questions. The nature of a source, its genre, are vital clues to knowing how its contents are to be understood. And in a world where parody, deception, creativity and honest misunderstandings are not unknown, understanding the genre or message of a document can on occasion prove problematic.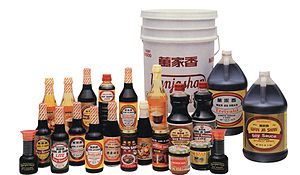 Of course "the reality" behind the witness of our sources can never be objectively or directly grasped. All our information comes to us through interpretations within the sources and by the historians. By understanding all of this the historian approaches the sources with humility, understanding that by reading them carefully we can learn something "factual" about the past. That "fact" we learn from our sources might be that the author believed 9/11 was a Whitehouse-Zionist conspiracy or it might be documented information on how Al Qaeda cells functioned. Both are facts: one is the fact of a belief held by someone; the other is the fact of how something worked in the real world.
What about uncertainty and probability in history?
There is always room for uncertainty and probability but those uncertainties and probabilities arise as often or moreso from the known facts than they do from questions about the sources.
So an historians might ask and debate the question: Did Napoleon lose the Battle of Waterloo because he had hemorrhoids thus preventing him from supervising his army by riding back and forth to check what was happening on the field for himself? Historical answers may only be couched in terms of probabilities and uncertainty.
Another question that might remain unresolved: Did Australian settlers take possession of the land through regular massacres of the aboriginal populations? The problem in answering this question comes back to how historians interpret the surviving evidence. Widely different estimates of numbers killed are under heated dispute. There is dispute over what are the facts. Ideology gets mixed up with such questions. So it is important for historians to justify the methods they use to reach their different conclusions.
But all of these uncertain "facts" are assessed in terms of other facts that are secure. And that is where HJ studies part company from other historiography.
There is no doubt that Napoleon existed, that he rode a horse, and that he caused a lot of havoc across Europe before finally losing the Battle of Waterloo. We have abundant evidence — artefacts, monuments, surviving witness and testimonies of him and the things he did. We have no doubt that some aborigines were murdered by white settlers. The documented records — diaries, newspapers, official reports — leave us in no doubt.
Question: What sources do we have for the story of the crucifixion of Jesus? Where did they come from? What sorts of documents are they? Are they narratives sourced from oral traditions that can be traced back to historical events? Or are they something else? How do we know? Is there any "fact" about Jesus on which all historians agree is indeed a fact? Robert M. Price says no, not even the death of Jesus, since Muslim historians dispute his death by crucifixion. [See my comment in response to #8 below for details and how Western scholars are seeing the critical reasons underpinning this dispute.] One has to be extremely intelligent or an uninformed bystander to fail to notice that this is not how historians work in other fields.
With special thanks to Dr McGrath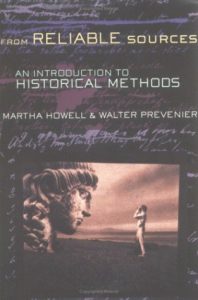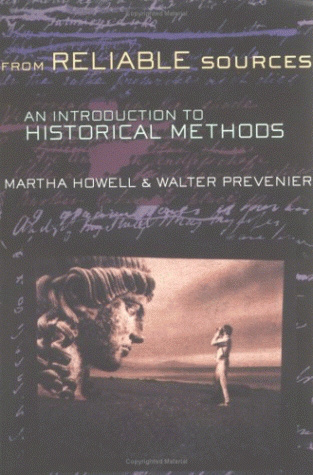 Theologian Dr James McGrath helpfully recommends a book that is one of scores that help budding post-graduate historians to know how to work with sources. It is useful for all historians, whether nineteenth century von Rankeans, mid twentieth century Carr-ites, latter twentieth century "Eltonians" or postmodernists. Here is what chapter one of From Reliable Sources: An Introduction to Historical Methods advises:
For the historical archive, the most important principle of organization is place of origin, or provenance. No principle is more important because any isolated document, without such information, is practically worthless to the historian, just as a potsherd or a coin is of little historical value unless we can identify its provenance. We have to know where a document was found and where it was stored if we are to assess its import — its intellectual origins, its place and time of creation and use. (p. 36)
We saw the critical importance of this question being raised in 2006 when the National Geographic published the story of the discovery of the Gospel of Judas. But the concept of provenance encompasses more than the physical location of the document at the moment of its discovery. It includes a knowledge of who produced the document, where, when, for whom and why. The more vague and generalized the answers to these questions are the less certain we can be about what sorts of questions it can answer. So Howell and Prevenier add this to their list of fundamental precepts for historians:
It is perhaps unnecessary to point out that one of the historian's principal tasks is to uncover the original purpose of functions of the relics of testimonies that have come down to posterity, to divine what use they were intended to serve and what purposes they actually served at the time they were created. (p. 18)

Historians must thus always consider the conditions under which a source was produced — the intentions that motivated it — but they must not assume that such knowledge tells them all they need to know about its "reliability." They must also consider the historical context in which it was produced — the events that preceded it, and those that followed, for the significance of any event recorded depends as much on what comes after as it does on what comes before. . . . Thus, historians are never in a position . . . to read a source without attention to both the historical and historiographical contexts that give it meaning. This, of course, is the heart of historical interpretation. (p. 19, my bolding)
(New Testament scholars rely only on the documents themselves to speculate about such information. Their reasoning is thus inevitably circular.)
In the second chapter this requirement is discussed in more depth. It is important to understand that simply knowing the name of an author of a document is not the point:
Here we return to the question of where the source was produced, by whom, and when. . . . [T]he questions are not so much literally about time and place and author as they are about the significance of this information. What kind of institution or individual produced a source, with what authority, under what circumstances? What surrounding events gave the date or the place special meaning? (p. 62)
Even if we did learn that the author of the Gospel of Mark really was named Mark, we would be none the wiser about the value of this Gospel as an historical source. Who was this Mark? When did he live? The questions would just be beginning because it's meaning we are looking for, not technical data.
New Testament scholars frequently make claims about the authorship and provenance of the Gospels. It is interesting to compare these efforts with those of their theologian forebears:
[Historiography, i.e. history writing] was co-opted by both sides in the religious conflicts of the sixteenth century. That century of reform produced, in fact, some of the most partisan, apologetic historiography western Europe has known. In Protestant circles [historians sought] to demonstrate the Roman church's claim to be the direct heir of first-century Christianity had no historical basis. The Catholics answered . . . that the line of descent was in fact direct and pure. . . .

[Paradoxically] these debates helped produce a critical historiography, for each of the sides challenged the other by showing that the opponent had misused evidence, suppressed relevant information, reasoned illogically, and so on. They also advanced techniques of source criticism. . . learning to identity fraud . . . establishing editorial standards. . . . Thus a "rational" historiography was born, as it became no longer possible to authenticate a document simply by making claims about its authorship or provenance. (pp. 7-8, my bolding)
Two types of evaluation of sources are necessary for the historian. New Testament scholars are actually very good at one of these. But without the other, they have no ballast and it shows.
Sources must be evaluated not only in terms of those external characteristics on which we have been focusing, the questions of where, when, and by whom a source was created and whether it is "genuine" or not.

Traditionally, they have also been evaluated in terms of what historians have thought of an internal criteria. These include questions about the intended meaning of a source — was the author of the text in a position to know wha the reported? did he intend an accurate report? are his interpretations reliable? These are the kinds of questions on which nineteenth-century historians concentrated . . . (p. 60, my formatting and bolding)
Historical Jesus scholars have not had enough verifiable, independent sources to be able to make the external evaluations necessary to give the Gospels their original context. So they have focused on what the nineteenth century historians perfected — analysis of internal data. But of course without the external context they fell into the trap of assuming that their own traditional historicist interpretation of the internal narrative also indicated the external circumstances of the sources. That's a bit like thinking Sir Walter Scott's novel Ivanhoe must be a near contemporary source for history in the Middle Ages because it writes about "historical events" at that time. But I'm jumping ahead of myself.
Why the historical Jesus problem?
Yes, there are uncertainties in history. But Historical Jesus scholars have not been able to make much progress and are plagued with a sense of uncertainty more than most. Historians know who Socrates was, who Cicero was, who Caesar was. But they have no consensus at all on who or what Jesus was.
This is because they have failed to recognize that their uncertainties are the consequence of doing one-dimensional history. They have not had the external controls or the ballast that only "external characteristics" and a knowledge of the provenance of sources can provide. They have been trapped in a methodological circularity. Now they are turning to postmodernism for an answer. Postmodernism offers them a theoretical rationale for being able to dispense with the need for "facts" and to create a new history out of theoretical reconstructions of "constructed realities"!
Such extreme postmodernism spells the death-knell of history. Yes, as I said, there are uncertainties in history. But the uncertainties that arise in historical inquiries arise within the matrix of known hard facts and abundant evidence. It is the established facts that generate questions.

Who killed Cock Robin might remain a mystery but his body and line-up of suspects remain facts.
The debates among historians are primarily about how to select and arrange facts into a story that we call history. (This is why history has been called "an art".) Postmodernists argue that the facts have been so filtered through interpretation before they get to us that what historians are working with are "impressions" or "interpretations" rather than objective data. (To a degree they are quite correct.) But they do not deny the absolute "facts" of Napoleon or that white settlers did kill aborigines. They do not deny that voting registers and parish records contain the names of real people, or that there really was a Julius Caesar or Roman Empire.
Now here is where the rubber hits the road.
It's one thing to say we know Napoleon existed and who he was and that there was conflict between white settlers and aborigines in Australia. Yet Historical Jesus scholars cannot even go that far with the history of Jesus. To repeat, this is because they begin and end with the assumption (reinforced by subjective internal source analysis — not external assessments) that they are dealing with narratives that somehow point to historical events beneath.
But how do we know anything for sure about the ancient past? Do historical methods become qualitatively different the further back in time the historian goes?
Let's make that the subject of a second post. I'll address specifics in Hoffmann's recent posts and also the Classical historian Michael Grant's explanation of the method he used to write about Jesus. I need to take a break for now.
Related articles
<
The following two tabs change content below.
Neil Godfrey
Neil is the author of this post. To read more about Neil, see our
About page.
Latest posts by Neil Godfrey (see all)
---
If you enjoyed this post, please consider donating to Vridar. Thanks!
---