This post will open by taking us back thirty or forty years to a scenario in Old Testament scholarship that is remarkably similar to a debate taking place right now among New Testament scholars. I am currently reviewing a book, Jesus, Criteria, and the Demise of Authenticity, that spotlights the flaws of the traditional approaches of form criticism and authenticity criteria to the studies of early Jesus traditions and the historical Jesus respectively. The editors of that book, Chris Keith and Anthony Le Donne, argue that attempts to pull apart the Gospels into various strata, pre-gospel Palestinian traditions and stories added by the early Hellenistic Church compiler-author, don't really work. What is needed is an understanding and study of the Gospels in their final form, they conclude.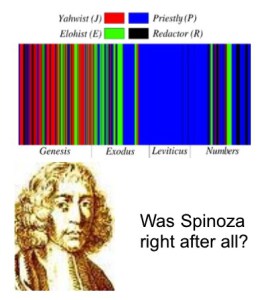 Compare the outcome of criticisms of the Documentary Hypothesis — the thesis that the Old Testament books can be pulled apart into different sources or strata — Priestly, Jahwist, Elohist and Deuteronomist (and a later Redactor).
This post continues from an article I posted on Christmas Day last year, Who Wrote the Bible? Rise of the Documentary Hypothesis. It continues with notes on Philippe Wajdenbaum's case that the "Primary History" of the Bible (Genesis to 2 Kings) was inspired by the writings of classical Greek writings (especially Plato) and mythologies. It is, furthermore, best seen as the product of a single author writing in Hellenistic times. In my previous post on this book I included a quotation from chapter eight of Theological and Political Treatise by seventeenth-century Spinoza, to whom Wajdenbaum refers:
And when we regard the argument and connection of these books [Pentateuch, Joshua, Judges, Ruth, Samuel, Kings] severally, we readily gather that they were all written by one and the same person, who had the purpose of compiling a system of Jewish antiquities, from the origin of the nation to the first destruction of the city of Jerusalem. The several books are so connected one with another, that from this alone we discover that they comprise the continuous narrative of a single historian. . . . .
I have in the past posted in passing on another book with a similar theme, Jan-Wim Wesselius' The Origin of the History of Israel: Herodotus's Histories as Blueprint for the First Books of the Bible, and I have posted an overview of a section of that book on vridar.info. It is a pity that these sorts of books are priced out of the hands of most potentially interested readers. I have always wanted to post more on the Old Testament books, especially in comparison with other Greek works, in particular works of Herodotus and Plato, and hopefully will do so soon. Too many topics. Not enough time.
Here we continue with Philippe Wajdenbaum's Argonauts of the Desert, picking up where we left off in December last year. Here he discusses the "collapse of the consensus" on the Documentary Hypothesis and introduces his rationale for proposing a single author for Genesis to 2 Kings.
It is necessary first to overlap with a point made in that earlier post. I elaborate upon it beyond Wajdenbaum's own brief presentation that was intended for a readership familiar with the scholarly literature.
.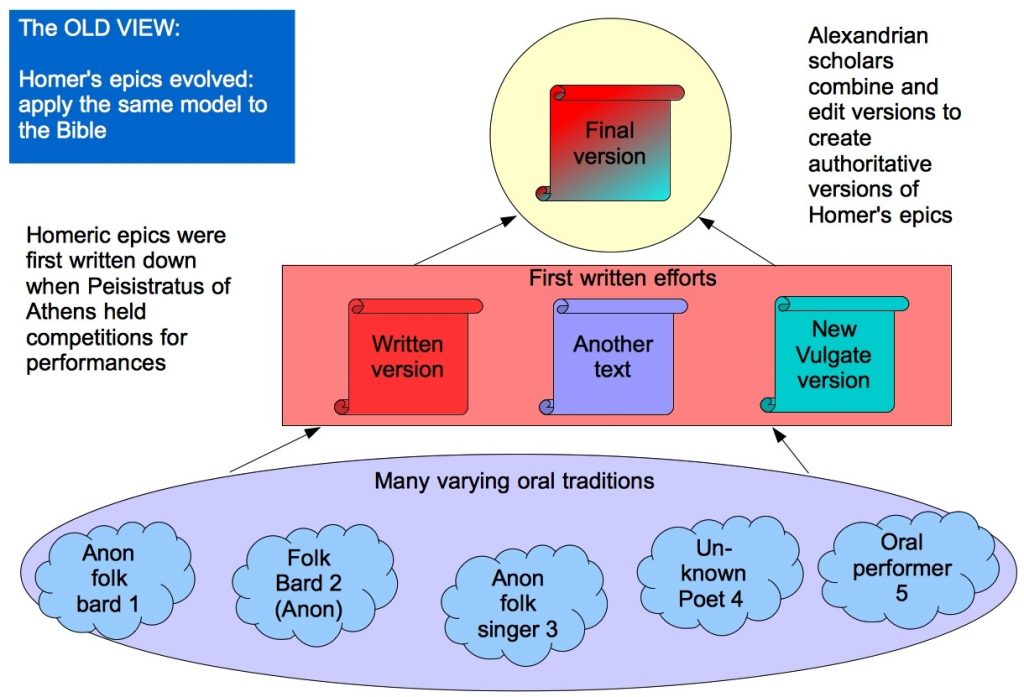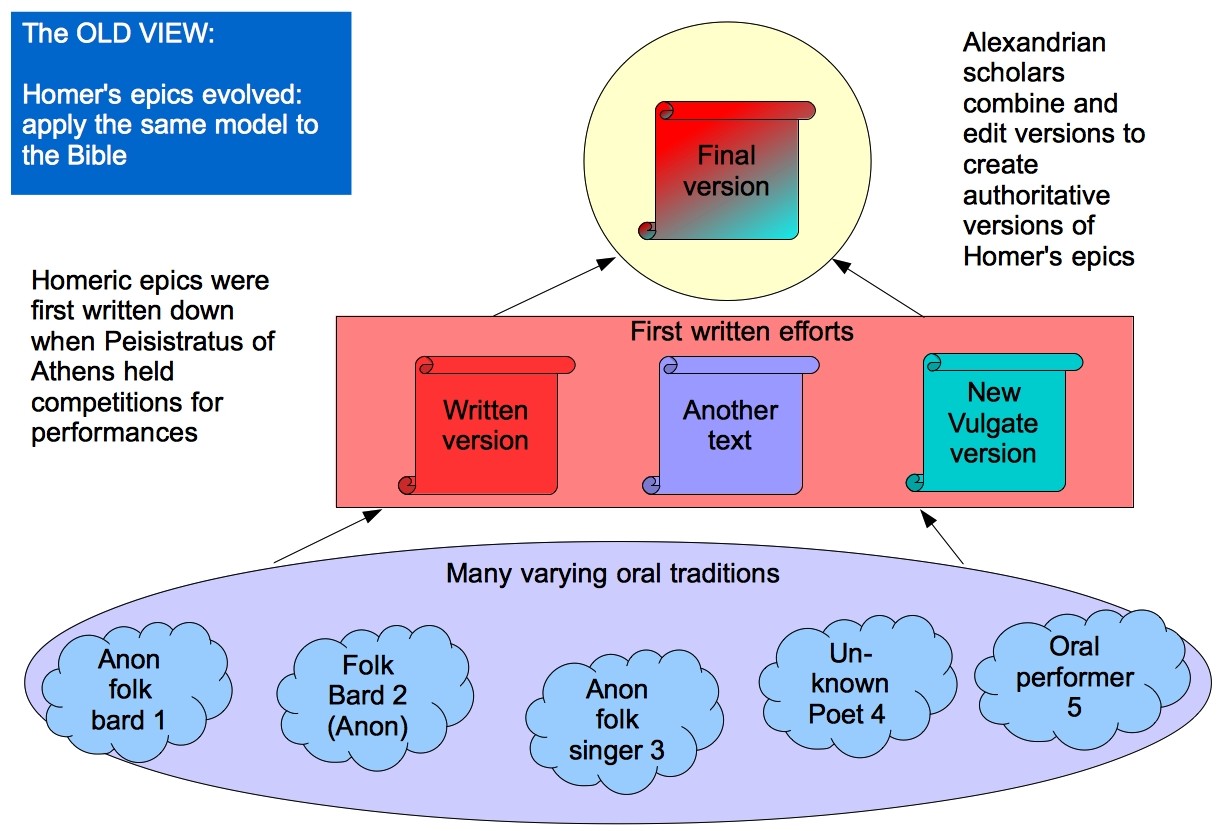 .
Continue reading "Did a Single Author Write Genesis – II Kings? (Demise of the Documentary Hypothesis?)"