Dr Bart Ehrman has written for the Huffington Post a quite a curious article attacking mythicism and advertising his new book which promises more of the same. It is a curious article because it leaves a reader who knows anything about mythicist arguments and historical Jesus scholarship with the impression that Ehrman knows very little about either, but of course that cannot be true. Probably most of us who know Ehrman's reputation have personally benefited from at least one of his many books bringing New Testament scholarship to a wider audience. What the article does do above all else is portray a scholar who has been so immersed in his field with all its deepest and millennia old assumptions that he simply cannot believe there is any other way of validly questioning the evidence outside the cave. Any rumours of such activity have to be denounced. There can be no other truth apart from what one sees in the cave where only right-thinking guild members have always worked.
I cannot improve upon Richard Carrier's detailed exposure of the intellectual and scholarly failings of Ehrman's article. Still, I have been asked for my own thoughts, so here they are.
Ehrman has unwittingly demonstrated that so much of his work on the historical Jesus is built on a foundation of sand. Of course he needs to come out fighting. Attack may be the best hope for defence when the rationale for one's life's work is at stake.
Ehrman's rhetorical message
And his article is a rhetorical attack. It has precious little valid argument to it. Compare the terms he uses to portray those who espouse mythicism with the terms he uses for his "right-thinking" society and scholars said to be opposed by this "movement":
Ehrman's descriptors of those who argue Jesus was not a historical figure
mythicism is another symptom of a problematic society that produces Holocaust deniers, birthers and six-day creationists
a small but growing cadre
internet junkies
call themselves mythicists
unusually vociferous
nay-sayers
few are actually scholars trained
there are a couple of exceptions of the hundreds — thousands?
so extreme
advocates so confident and vocal — even articulate
denouncers of religion
deniers
a breed of human now very much in vogue
maligners of religious views
modern and post-modern cultural despisers of established religion
A breed of human now very much in vogue . . . .   (What can one say to that? This even rivals the Pastoralist's diatribe against false teachers: 2 Timothy 3:1-9)
And what are these mythicists opposing, in Ehrman's view?
the greatest figure in the history of Western civilization, the man on whom the most powerful and influential social, political, economic and religious institution in the world — the Christian church — was built, the man worshipped, literally, by billions of people today
the vast majority of religious persons
scholars trained in ancient history, religion, biblical studies, ancient languages
scholars who can speak with authority
real experts
established and bona fide institutions
That is Ehrman's rhetorical message: an extreme, unusually vociferous cadre of junkie nay-sayers symptomatic of a society gone wrong, a breed of human now very much in vogue maligning and denouncing the noblest and greatest idea of our civilization, the good and decent majority of peoples, the established and bone fide trained authorities. (In his book he will for the benefit of his American readership twice associate mythicism with communist Russia.)
The disinformation begins
Ehrman has read the works of Earl Doherty, Robert M. Price, G. A. Wells, Frank Zindler, René Salm, Thomas L. Thompson, and even Albert Schweitzer's reviews of the mythicists of his day, so he knows he is misleading the less well-informed when he smothers all mythicists with this blanket:
[Mythicists maintain] that Jesus is a myth invented for nefarious (or altruistic) purposes by the early Christians who modeled their savior along the lines of pagan divine men who, it is alleged, were also born of a virgin on Dec. 25, who also did miracles, who also died as an atonement for sin and were then raised from the dead. . . .

[This] claim that Jesus was simply made up . . . .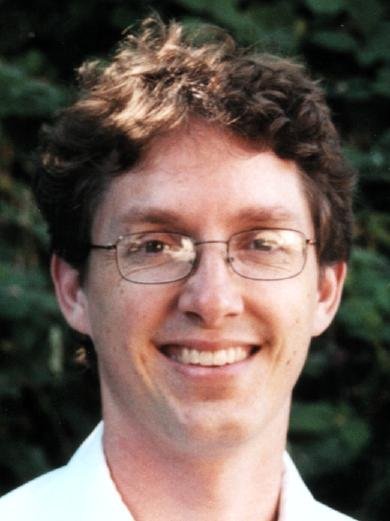 But he knows that the mythicists named above do not suggest "Jesus was simply made up". They speak of the evidence for pre-Christian and evolving ideas over time coming to coalesce in rival movements, and that it is quite misleading to suggest a picture of invention of what we recognized as Christianity today by any group. As Richard Carrier remarks:
No competent mythicist makes this claim. Rather, they claim that virgin-born gods were a common phenomenon in the region at the time and dying-and-rising gods were a common phenomenon in the region at the time (in precisely the way these were not anywhere else, e.g. in ancient China), and so for Jews to suddenly start claiming they have one, too, looks pretty easily explained in terms of standard theories of cultural diffusion. . . . Ehrman appears to be denying this, and as such is making himself look like a crank again–in fact like an ignorant Christian apologist spewing contrafactual propaganda.
Ehrman then intimates that
only authoritative, trained experts in an established academic institution have the right to contribute to the discussion
these experts virtually all hold the same common-sense view of the historicity of Jesus
those who disagree with these institutional experts are stupid and driven by a malignant, anti-Christian agenda
As for point #1, the response has to be that we are not dealing here with quantum physics but with evidence and arguments that most educated lay people can understand and intelligently discuss — thanks in part to Ehrman's own efforts at popularizing New Testament studies. Many of the most popular proponents of mythicism are clearly very well read and educated, seriously engage with the scholarly literature, and are no fools. As long as the academy continues to dismiss them because of their conclusions, and because of their conclusions continues to avoid addressing the substance of their methods and arguments, the wider public will increasingly wonder why biblical scholars cannot as dispassionately unravel the mythicist points of view as biologists can dispassionately ply evidence and reason to unravel creationist claims.
On point #2, I find myself in synch with Richard Carrier's claim to know professors who do doubt the historicity of Jesus but keep their opinion quiet to safeguard their professional reputations. Since starting this blog I have had the opportunity to make contact with a number of scholars, biblical scholars, who have likewise admitted they do not believe Jesus was a historical person. They of course keep it quiet for the obvious reasons. Dr Joseph R. Hoffmann himself has even stated in a comment on this blog that the reasons mythicism is not openly addressed in academia have to do with risks to tenure more than to the reasonableness of the arguments. If Ehrman were less disingenuous he would also acknowledge that Albert Schweitzer himself (whom Ehrman cites tendentiously in his book — Dr McGrath would call it "quote-mining") did at least acknowledge the theoretical probability and plausibility of historical studies being unable to decide whether Jesus was historical or not.
Richard Carrier's criticism is well targeted when he excoriates Ehrman for himself fanning the climate of fear that denies academics the right to freely and openly question the conventional wisdom. Most people become members of the academy believing in the historicity of Jesus, many make their careers writing about the historical Jesus for hungry audiences. To question this is to guarantee ostracism. It is indeed disingenuous to declare that the idea that Jesus was not historical is openly taught by no-one in the academy!
Point #3 is nothing but the old attempt at character assassination. Ehrman imputes base motives to mythicists, implying that this character flaw prevents them from honestly engaging with reasoned argument. Yet Ehrman himself knows that the worst way to engage in an anti-Christian vendetta would be to attack the very historicity of Jesus and so turn off one's target audience from the start:
But surely the best way to promote any such agenda is not to deny what virtually every sane historian on the planet — Christian, Jewish, Muslim, pagan, agnostic, atheist, what have you — has come to conclude based on a range of compelling historical evidence.
John Loftus, owner of the Debunking Christianity blog, has explicitly said that this is correct. He will not promote mythicism because it is counter-productive to his goal of debunking Christianity. Ehrman's rhetoric-fevered mind will not admit that just maybe many who advance mythicist arguments are doing so because of genuine intellectual integrity and engagement with the evidence and scholarship. In my own case, it was actually the regular encounter with diatribes like Ehrman's in response to reasonable questions and challenges that helped me understand that the mainstream religious scholars really do basically assume there was a historical Jesus. Their arguments are very often nothing more than ad hoc attempts at "proof-texting". One prominent mythicist of his day, Paul-Louis Couchoud, wrote fulsome praise of the Christian religion and institution, and I have posted his words recently on this blog.
The Pontius Pilate fiasco
There is no need for me to repeat Richard Carrier's detailed response to Ehrman's embarrassing gaffe that no contemporary "Roman" source mentions Pontius Pilate. Ehrman clearly wrote this after a very late night. But as Carrier rightly points out, such mistakes indicate a mind that is itself the one driven more by an agenda than scholarly reason.
(Carrier's discussion of the evidence for Pilate — and the missing evidence from Philo — is an interesting argument in itself that justifies an opening of the question of the historicity of Jesus.)
Only scholars properly evaluate bias
I don't know the origin of Ehrman's suggestion that mythicists somehow reject the historicity of the gospel accounts on grounds that their authors wrote some decades after the supposed life of Jesus and are biased.
But historians can never dismiss sources simply because they are biased. . . .

The question is not whether the sources are biased but whether biased sources can be used to yield historically reliable information, once their biased chaff is separated from the historical kernel. And historians have devised ways of doing just that.
I don't know any mythicist or historian who rejects sources because they are biased. (But you know the sorts of mythicist publications I have read.)
This is a topic I have covered many times now. Ehrman appears to be unaware here of the criticisms from among his own peers who have demonstrated more than once the logical invalidity, the logical contradictions, inherent in the methods he has in mind — in particular, criteriology. In short, this is the "method" by which historical Jesus scholars decide the disciples of Jesus deserted him at his arrest in Gethsemane because the criterion of embarrassment indicates this is not an event that would have been made up (because it was embarrassing); but at the same time it can be concluded that the account of the disciples fleeing was probably made up because the criterion that an episode is probably fictional if it is told to fulfil a biblical prophecy, and the fleeing disciples fulfilled a prophecy in Zechariah. More seriously, scholars must manufacture all their "facts" about Jesus' life as such hypothetically derived conclusions. Unlike the situation facing other historians, the historical Jesus scholars have no "facts" other than these hypothetical constructions from narratives that are generally recognized as unhistorical as told.
This is a large topic and I won't revisit in detail here. Suffice it to say that historical Jesus scholars, as only a few decades ago nearly all their counterparts in the study of the Old Testament, rely on assumptions about the historicity of the narrative in their sources without regard to independent controls external to those narratives that might otherwise give credibility to the historicity behind the narrative.
How we know Jesus existed — the sources!
I cannot surpass Carrier's expose here, either. Ehrman's claim that scholars have multiple independent sources for Jesus, even dating to within a year or two of his death!, is, bluntly, misleading. We don't. We have debated hypotheses about earlier sources. Even the concept that the Gospels were the inheritors of oral tradition is a hypothesis. It has also been convincingly argued (in my opinion) that the Gospels are artfully constructed literary works that drew on other literature, not oral reports, for their raw material.
Dr McGrath advised his readers to look at Ehrman's article to see how he reaches the conclusion that Jesus was historical. These two sections – "historical methods" and "multiple sources"  — are the only sections in the article where he does "explain" how we "know" Jesus existed.
The old "they would not have done this" mind-reading game
Ehrman concludes his disinformation article for the ill-informed by stating flatly that
prior to Christianity, there were no Jews at all of any kind whatsoever, who thought that there would be a crucified messiah. The messiah was to be a figure of grandeur and power who overthrew the enemy. Anyone who wanted to make up a messiah would make him like that.
Carrier hits the nail on the head when he points out the, well, obvious:
[T]he only kind of messiah figure you could invent would be one who wasn't like that. Otherwise, everyone would notice no divine being had militarily liberated Israel and resurrected all the world's dead. . . . . This means that if "someone made up a messiah" we can be absolutely certain he would look essentially just like Jesus Christ. A being no one noticed, who didn't do anything publicly observable, yet still accomplished the messianic task, only spiritually (precisely the one way no one could produce any evidence against). In other words, a messiah whose accomplishments one could only "feel in one's heart" (or see by revelation, as the Corinthian creed declares; or discover in scripture, as that same creed again declares, as well as Romans 16:25-26). This means Ehrman is definitely failing at basic evidential logic.
But Ehrman apparently has failed to keep up to date (at least the past few decades) with the scholarly discussions about Jewish concepts of the Messiah. Otherwise he would know the peer-reviewed publications pointing out that several Jewish concepts of the messiah involved the death of the messiah or anointed one — Saul, the high priest whose death liberated certain sinners, the one killed in Daniel, another who dies in the Book of Enoch, and the scholarly arguments that the grand-conquering concept of a messiah was  possibly restricted to a small clique of literary elites. He would also be aware of the studies into pre-Christian Jewish sectarian beliefs in the death of martyrs, even of Isaac himself, seen as sacrifices of "beloved sons" whose blood atoned for the sins of Israel.
Surely
Bart Ehrman surely knows of all of this scholarship. Yet when it comes to confronting a view that threatens to undermine the foundations of so much of his own life's studies, he can only see those arguments that look to him like sharp swords to be put to use in cutting down the enemy, "that breed of human now very much in vogue". The arguments are as selective as is his negative character portrayals of those he seeks to publicly denigrate. This is a shame. Mythicism, to my way of thinking, promises to open up so much more in the way of new understandings in the origin of one of the great history-changing events ever.
The following two tabs change content below.
Neil Godfrey
Neil is the author of this post. To read more about Neil, see our
About page.
Latest posts by Neil Godfrey (see all)
---
If you enjoyed this post, please consider donating to Vridar. Thanks!
---