Is the sun a ball of dung?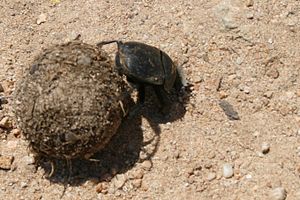 The ancient Egyptians believed that Kephri, a god with the head of a sacred scarab, pushed the sun along its path, just as the dung beetle pushes a ball of dung across the ground. They were convinced that the beetle existed in male form only, and reproduced by fertilizing its dung ball with beetle semen. This life-giving attribute relates to Kephri's ability to resurrect the sun each morning.
The irrational anti-supernaturalist would dismiss these beliefs out of hand, while the credulous, unlearned person might simply accept them without question. But the reasonable, wise, modern scholar takes the middle road and declares, "How do I know? Neither the scientific method nor the historical-critical method can account for miracles."
Methodological Naturalism
We call this perspective "methodological naturalism." It skirts the issue of whether the world in reality is affected by supernatural forces. Rather, it asserts that having only naturalistic tools in our bag, the only things we can measure and be sure of from a scientific standpoint are natural phenomena. We don't assert radical materialism; we just operate that way.
But let's be honest. We're not talking about just any supernatural forces. Egyptologists don't have to calm down their students by telling them "we're just not sure" about how the sun moves and whether dung beetles have no wives. No, we invoke methodological naturalism only when existing religions with existing beliefs in the supernatural intersect with historical studies.
We don't do it for other ancient gods and defunct ancient religions. We don't do it in modern forensic science. We don't do it in scientific research. We only do it when we look at ancient texts that are revered by modern people.
If we don't drill a hole in your head, then how will the demon get out?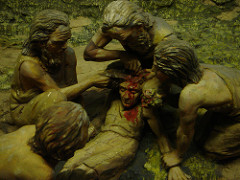 Many conservative scholars (e.g., Paul Eddy and Greg Boyd) argue strongly for a new "Open Historical-Critical Method," wherein we give our ancient "witnesses" the benefit of the doubt when it comes to little things like the resurrection of the dead, but surely they do not also argue for an "Open Theory of Disease."
Maybe you have a chemical imbalance, or maybe you have a demon. Perhaps you have cataracts, but let's leave open the possibility of some supernatural creature that's living inside your eyes.
They wouldn't argue that, would they? I mean, this is the 21st century, right?
Right? Guys? Continue reading "Miracles and Historical Method"