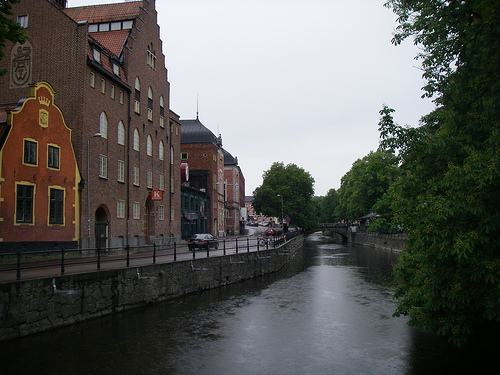 This is a first on Vridar. I am repeating a post. The following I originally published 4th November 2011 under the title, Bart Ehrman's Failed Attempt to Address Mythicism. But given that the hot topic of the moment is Bart Ehrman's more dedicated attempt to discredit mythicism I beg for understanding and forgiveness.
.
In Jesus Interrupted Bart Ehrman describes his first encounter with people who believed Jesus never existed. Some people from Sweden had emailed him to ask if it were true that he thought Jesus was a myth. Ehrman describes his reaction:
I thought this was an odd question. (p. 140)
Bart Ehrman then comes very close to opening the door on something of utmost significance:
This view may seem strange to an American audience, where the majority of people think not only that Jesus existed but that he was, and is, the Son of God. But in parts of Scandinavia the majority of people thinks that Jesus is a completely fabricated figure, that he never actually existed but was invented by a group of people intent on starting a new religion. (p. 140)
But he does not go through with what, I would have thought, a question that cries out for an explanation: the cultural matrix of belief in Jesus and Jesus scholarship. Sometimes the best way to recognise one's own assumptions and biases is to view one's position from the perspective of another culture entirely. I don't think there is anything "universal" (in the sense of being independent of cultures) about the study of Jesus.
So having begun with the question of historicity I was looking forward to Ehrman's discussion of that very point. But he didn't. There is a conceptual disconnect between the theme he introduces in his opening two paragraphs and the rest of the chapter.
What happens is this. Continue reading "Bart Ehrman's First Attempt to Grapple with Mythicism"