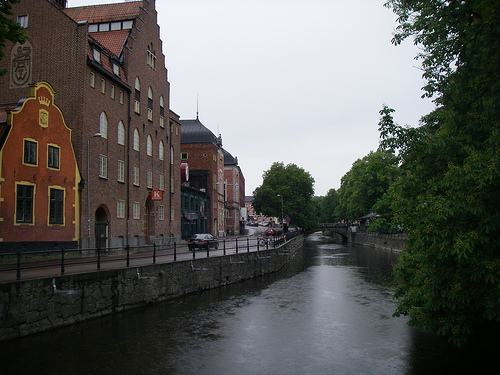 This is a first on Vridar. I am repeating a post. The following I originally published 4th November 2011 under the title, Bart Ehrman's Failed Attempt to Address Mythicism. But given that the hot topic of the moment is Bart Ehrman's more dedicated attempt to discredit mythicism I beg for understanding and forgiveness.
.
In Jesus Interrupted Bart Ehrman describes his first encounter with people who believed Jesus never existed. Some people from Sweden had emailed him to ask if it were true that he thought Jesus was a myth. Ehrman describes his reaction:
I thought this was an odd question. (p. 140)
Bart Ehrman then comes very close to opening the door on something of utmost significance:
This view may seem strange to an American audience, where the majority of people think not only that Jesus existed but that he was, and is, the Son of God. But in parts of Scandinavia the majority of people thinks that Jesus is a completely fabricated figure, that he never actually existed but was invented by a group of people intent on starting a new religion. (p. 140)
But he does not go through with what, I would have thought, a question that cries out for an explanation: the cultural matrix of belief in Jesus and Jesus scholarship. Sometimes the best way to recognise one's own assumptions and biases is to view one's position from the perspective of another culture entirely. I don't think there is anything "universal" (in the sense of being independent of cultures) about the study of Jesus.
So having begun with the question of historicity I was looking forward to Ehrman's discussion of that very point. But he didn't. There is a conceptual disconnect between the theme he introduces in his opening two paragraphs and the rest of the chapter.
What happens is this. After introducing the question of whether or not Jesus existed, and expressing his own sense of shock that such a question could even be asked, and even embracing his predominantly American audience as being like-minded on this question, he proceeds to explain (by way of a responding answer to this bizarre question), how anyone can know anything about what Jesus historically said.
I suggested that . . . there were not three options but four: liar, lunatic, Lord, or legend. Of course I chose the fourth word to maintain the alliteration. What I meant was not that Jesus himself was a legend. Of course not! I certainly believe that he existed and that we can say something about him. What I meant was that the idea that he called himself God was a legend. . . .

But how can I or any other New Testament scholar or historian know what Jesus actually said about himself or about anything else? This is the subject of many, many books, some of them extremely erudite — and very long. I cannot cover the entire waterfront in this chapter, but I can deal with the most important issues as they are discussed by historians of early Christianity, and I can give you a taste of what I think we can know about the man Jesus, not just how he is portrayed in this Gospel or that, but that he himself actually was, in history — the historical Jesus. (pp. 142-43)
Note how subtly the transition occurs. Something Bart Ehrman said in a lecture about the possibility of Jesus being a legend was picked up by some who believed Jesus was a myth. Ehrman explains that by legend he meant that what Jesus was believed to have said about himself was a legend. This then leads into a discussion of how we can know what Jesus said.
And notice what is missing. Bart Ehrman skips entirely the very question facing his Swedish interrogators. They are not asking how we can know what the historical Jesus said. They are suggesting there was no historical Jesus at all. It follows, in the minds of such sceptics, that any methods or studies inquiring into the sayings and deeds of such a figure as baseless as if they were investigating the historical Balder.
And this is pretty much the way just about every study of the historical Jesus goes. That there was a Jesus is assumed at the outset.
Twentieth-century scholarship, with its faith in history, assumed a historical Jesus as its starting point. It shared Schweitzer's personal dilemma: a choice between a Jesus who fits modern visions of Christianity and Mark's failed prophet. But they always assumed there was a historical Jesus to describe. (p. 7, The Messiah Myth (2005) by Thomas L. Thompson)
Part of the problem, I think, may be that we grow up being taught about famous persons in history and we never stop to ask, or we soon stop asking, how we know such people existed. By the time we get to university to study history of such people we will soon become familiar with the evidence. That such people as Julius Caesar existed is immediately apparent to students as they are required to engage with both primary and secondary evidence for his times. I have never studied theology but I imagine that students of theology are told from the outset that they will be studying "the sources" for Jesus, their different points of view and circumstances of composition, etc. If the historicity of Jesus is raised as a question at all I imagine it will be dismissively covered with the usual routine dot-point culprits: Tacitus, Josephus, Pliny, Suetonius. Historicity will be relatively hastily reassured. But I suspect from Ehrman's opening remarks (about how he and other Americans would find the question "odd") that many courses in America would not even seriously raise the question. That situation might be changing in very recent years in order to respond to the dissemination of the idea of mythicism through the internet.
Notice how the existence of Jesus is assumed by Bart Ehrman throughout and how he is thinking entirely within the parameters of his culturally nourished belief system and not according to the evidence itself:
How can sources like this [the Gospels – inconsistent, 'late', in places dependent upon one another, biased, etc.] be used to reconstruct the life of the historical Jesus? It's not easy, but there are ways.

The first step is to get a better handle on how the Gospel writers got their stories. If they were living three to six decades after events they narrate, what were their sources of information? The short answer is that the Gospel writers received most of their information from the oral tradition, stories that had been in circulation about Jesus by word of mouth from the time he died until the time the Gospel writers wrote them down. (p. 144)
Notice once again the enormous assumption that was slipped into that second paragraph. The historicity of the narrative is assumed. Ehrman takes it for granted that the narrative of the gospel must have been about a real historical person and set of events.
How do we know? He does not explain. This is assumed. I doubt that his Swedish audience would be persuaded.
How do we know there was an oral tradition from the time of Jesus up to the time the Gospels were written? Ehrman simply pulls that cute ribboned rabbit out of a hat.
On the other hand he could have introduced here a study of comparative literature and shown the relationship between the gospel narratives and parallel narratives in the Old Testament, and perhaps in some cases with other Greek literature. He could have pointed out how each gospel is theologically consistent internally and that this strongly indicates that the stories selected by each author were crafted or adapted to convey a theological message. That is, they were not selected on the basis of the vagaries of whatever had come to the attention of the authors through inconsistent and varying oral traditions.
Neither approach would be radical. Many biblical scholars acknowledge these facts about the Gospels. I suspect it is only the assumption of an oral tradition that is in turn built upon the assumption of the historicity of Jesus that prevents many scholars from drawing the logical — and simplest — conclusion from these two facts: that the Gospels are from first to last creative literature.
He might even have gone further and pointed to studies found among classicist publications that the very name of Jesus was a perfect candidate for such a fiction; and also have pointed to the theoretical deficiencies of all studies that attempt to classify the Gospels in the genre of ancient biography and the theoretical richness underlying a study that places them in the genre of the Jewish novel.
Finally, he might have reflected a moment on how we know any story is based on real events or is a fabrication: external controls. He might have looked a little more closely at the rhetoric of the gospels and the literary devices they deploy to give them an air of historical realism.
[A]ll the reports about [Jesus] go back to the one source of tradition, early Christianity itself, and there are no data available in Jewish or Gentile secular history which could be used as controls. Thus the degree of certainty cannot even be raised so high as positive probability. (Schweitzer, Quest, p.402)
Against all of the above, perhaps the strongest argument I have encountered to support the core historicity of the Gospel narratives is a fervent: "But no-one would ever have made all that up!"
And the rest follows. The assumption of historicity is used as the edifice for the assumption of the oral tradition.
There is much more to be said and I am not making an effort to answer every question in this post.
But one thing is consistent: Bart Ehrman is no different from probably all other historical Jesus studies I can recall reading (Allison, Borg, Carroll, Casey, Chilton, Crossan, Davies, Edersheim, Fredriksen, Funk, Grant, Keener, Levine, Sanders, Smith, Spong, Tabor, Theissen, Thiering, Vermes, Wright) — Jesus' historicity is always assumed and never argued.
One scholar even unfortunately protested that the mere fact that we have sayings and deeds recorded about Jesus is evidence of his existence. No one says that the deeds and sayings "recorded" in ballads about Robin Hood or William Tell are evidence of their historicity, or that because we can know about them by the words and deeds recorded about them, we know that they therefore existed! One shudders to think what ruin could result from such fallacious thinking processes in a judge or jury.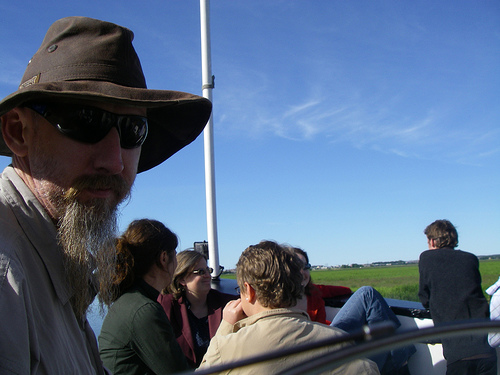 The following two tabs change content below.
Neil Godfrey
Neil is the author of this post. To read more about Neil, see our
About page.
Latest posts by Neil Godfrey (see all)
---
If you enjoyed this post, please consider donating to Vridar. Thanks!
---