Is God mad?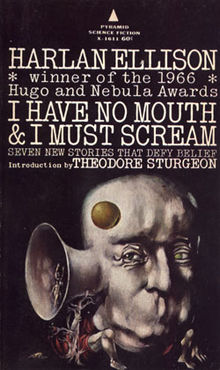 I grew up in a church that took the Bible very seriously. It was the inerrant Word of God. It was our rock, our comfort. But the funny thing about taking the Bible literally is the unspoken assumption that God is a very dangerous character. He's interested in every little thing you do, every little thought that crosses your mind, and if he's displeased — why, there's practically nothing he won't do.
For instance, a rather large number of people in my country (all the members of my former congregation, in fact) believe that God once got so angry that he flooded the earth and killed every man, woman, child, fetus, animal, insect, arachnid, etc. If you stop to consider it, this story of wild rage makes every 20th-century dictator look like a piker by comparison.
And yet this story is something children are taught at a very early age. In fact, you can buy Noah's Ark plush toys from Amazon. Aren't they cute? I can't remember a time when I didn't know the story of the Ark, and how the animals came two-by-two. However, I don't much recall the details of the stinking, bloated, rotting corpses of the millions of dead creatures that God killed. What, no plush "floaters"?
Seriously, is God mad?
The idea of an insane god with unlimited power and a malevolent personality is a staple of speculative fiction. One well-known example is Billy Mumy's portrayal of the ill-tempered god-child in the Twilight Zone episode "It's a Good Life." (Spoiler alert!) Continue reading "Fear and Loathing in the Bible"