Is God mad?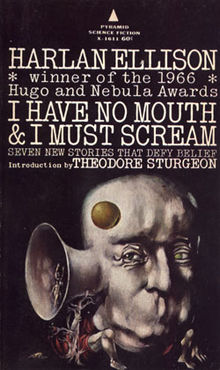 I grew up in a church that took the Bible very seriously. It was the inerrant Word of God. It was our rock, our comfort. But the funny thing about taking the Bible literally is the unspoken assumption that God is a very dangerous character. He's interested in every little thing you do, every little thought that crosses your mind, and if he's displeased — why, there's practically nothing he won't do.
For instance, a rather large number of people in my country (all the members of my former congregation, in fact) believe that God once got so angry that he flooded the earth and killed every man, woman, child, fetus, animal, insect, arachnid, etc. If you stop to consider it, this story of wild rage makes every 20th-century dictator look like a piker by comparison.
And yet this story is something children are taught at a very early age. In fact, you can buy Noah's Ark plush toys from Amazon. Aren't they cute? I can't remember a time when I didn't know the story of the Ark, and how the animals came two-by-two. However, I don't much recall the details of the stinking, bloated, rotting corpses of the millions of dead creatures that God killed. What, no plush "floaters"?
Seriously, is God mad?
The idea of an insane god with unlimited power and a malevolent personality is a staple of speculative fiction. One well-known example is Billy Mumy's portrayal of the ill-tempered god-child in the Twilight Zone episode "It's a Good Life." (Spoiler alert!)
[youtube=http://www.youtube.com/watch?v=_C34g5mz1ZQ]
I don't know what effect viewing this has on kids today, but when I saw it back in my youth, I was disturbed for days, maybe weeks. The idea of ultimate power in the hands of a petulant child is terrifying. We eventually discover that it isn't just a matter of doing something that upsets the angry god-child. That line — "You keep thinkin' bad thoughts about me!" — rings in my ears even today.
I mean, is God insane?
Another famous example from the genre is Harlan Ellison's I Have No Mouth & I Must Scream. It is about as forgettable as a tattoo on the back of your hand (stealing a line from the Ted Sturgeon's review of Flow My Tears, the Policeman Said). An insane machine with boundless reach, unlimited power, and unquenchable hatred controls the lives of our protagonists, to the point where they would rather kill themselves than go on.
As you probably know, Ellison's short story frequently ends up on lists of banned literature. Usually, the reasons given include the relentless horror, thoughts of murder, thoughts of suicide. But I wonder if somewhere back in people's minds they understand what makes I Have No Mouth truly subversive. Who is it that makes us scrape for our daily bread? Who is it that sends rain on the just and on the unjust? Who might fly into a blind, world-destroying rage just because we thought of something displeasing?
You know who.
Where the worm dieth not
Tim, you say, relax! You're thinking of that crazy Old Testament God. Modern, sophisticated, SBL-approved Christianity isn't like that. Oh really? Hey, at least in the OT, when you're dead you're dead. Job could at least take comfort in the fact that his insane, vengeful creator would leave him alone once he was in the grave. But not in the world Jesus made. Guess what, Job — wake up! Get your skin on! It's resurrection time!
The New Testament adds more insanity. Jesus doubles down on the mayhem. For not only do we suffer the whims of a vengeful God while we're alive, but we can all look forward to reanimation followed by the Judgment. And if you don't pass muster, you'll be thrown into the fiery pit to writhe in agony for eternity. If you have a mouth you will probably scream.
Is God mad at

me

?
Now add to this the new concept of the unpardonable sin. It isn't murder. It isn't rape. No, it's the blasphemy of the Holy Spirit. How many people, like me, have spent sleepless nights and horror-filled days, scared to death that we might accidentally commit the thought crime of blasphemy against a fictional character? I admit it. I lived in constant dread that I might be "tempted" into saying something unkind about the Holy Ghost and be damned forever.
Recall as well that in Judaism sin is understood as a natural tendency, while in Christianity it is a taint we are born with. In Judaism, God has the power to forgive our transgressions, while in Christianity our original sin is so awful it required the torture and execution of Jesus. Have you ever heard this one?  "If you rebel and backslide it's like crucifying Jesus all over again."  How's that for a guilt trip?
Finally, I remember falling even deeper into the abyss of despair when our minister delivered a sermon in which he mentioned Matt 7:21 — "Not every one that saith unto me, Lord, Lord, shall enter into the kingdom of heaven . . . " Really? Even if we stay on our toes and follow the Bible? Even if we don't dance, play cards, smoke, or drink? The prospect of being turned away on Judgment Day after doing everything in my power to obtain eternal life was devastating.
It's good ya done that!
When you live inside the bubble you dare not talk about the elephant in the room. You dare not say out loud what we all know to be true — this God or these Gods engage in behavior that by definition makes them genocidal, sadistic monsters. When you're outside the bubble, there's so much relief in realizing that it's all just a fairy tale that you tend to forget the crushing, unremitting fear you used to live under. You forget the feeling of being watched and judged every second of every waking moment. You forget being afraid that you might be "left behind."
It gets better
As Neil has said many times, this is not an anti-Christian blog. However, it is a pro-human blog. I'm not here to debunk any religion. But I know there must be people out there who are like the old me — living in constant terror of displeasing an angry deity while harboring suspicions that it's all just a hoax. To those people, I just want to say, "It gets better. You can break the spell. You can live your own life on your own terms. There is hope."
Eventually, you'll let go of your anger, too. Because let's face it, when you finally realize your sleepless nights and wasted days were for nothing, you're going to be a little upset. Don't be. Let it go. Successful religions need fear to keep them going. Blame it on evolution. Yes, they talk about joy and "oneness" with the divine spirit, but what keeps people locked in is the fear of hell and the terror of being left behind. They can't help it. They don't know any better.
In the end, we have to make peace with our past. We have to forgive the people (probably our parents) who pushed us into these unhealthy beliefs. And finally, we have to forgive ourselves for not catching on sooner.
The following two tabs change content below.
Tim Widowfield
Tim is a retired vagabond who lives with his wife and multiple cats in a 20-year-old motor home. To read more about Tim, see our
About page.
Latest posts by Tim Widowfield (see all)
---
If you enjoyed this post, please consider donating to Vridar. Thanks!
---