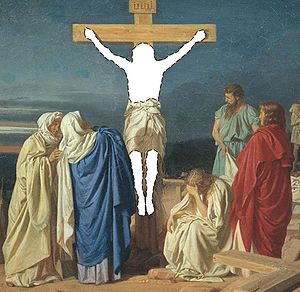 Joel Watts, now a master of theological studies, has posted The Schizophrenia of Jesus Mythicists. Since I am always on the lookout for serious arguments addressing the Christ myth argument I had hoped that, despite a title imputing mental illness to those who argue Jesus was a myth, I would find engagement with a mythicist argument. But, sadly, no.
Watts does not want anyone to think he is merely defending a faith-position. He explains that his post is about "verifiable proof" and is not a "matter of faith".
I can accept that approach. Faith is about things we cannot prove or see. Verifiable proofs would undermine faith. One can only believe Jesus was resurrected and is God etc. by faith. (Does not N.T. Wright undermine faith in the resurrection of Jesus when he claims to have historical proof of the resurrection?)
But here Watts is talking about the historical man, Jesus. His faith presumably would be harder to sustain if there were no generally recognized human of history at the start of it all. So, like Marxists, he must first believe in history.
Here is his argument against mythicists and for "verifiable proofs": Continue reading "Digging beneath the Gospels to find an imaginary Jesus"