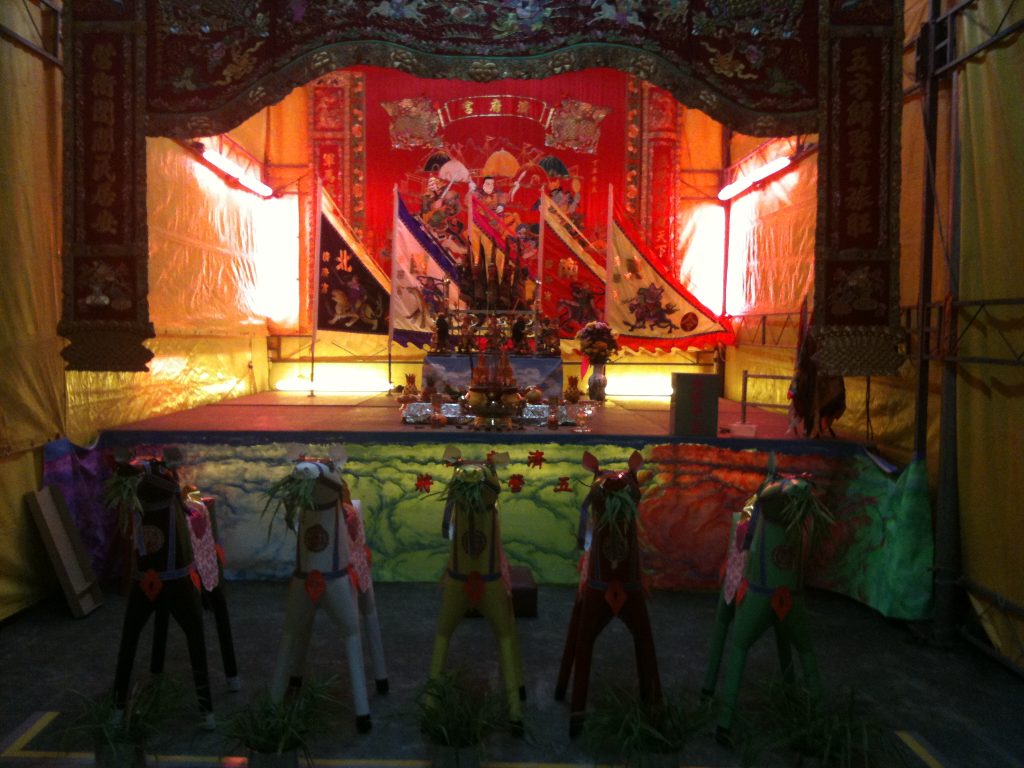 I am fascinated by other "foreign" ceremonies. They invite comparisons with the ones with which we are familiar, and help grasp a bigger picture of what "it" is all about.
My days in Singapore are numbered as I look forward to a new position back in Australia, so I was very glad when some Chinese locals went out of their way to encourage me to attend the opening ceremony celebrating the birthday of one of their gods. This one happened to be at the Aljuneid locale (suburb? district?) of Singapore. (Aljuneid also happens to be an Arab name — Arabs, especially from Yemen, have a long history of ties with Singapore, and I happen to work with one of the Aljuneid descendants here.) I asked the local Chinese who encouraged me to attend the ceremony for the name of the god, but was met with uncertainty as to how to convey something apparently uniquely Chinese in a meaningful way to me in English. So I can't say what god(s) the following videos depict.
It seems to me that somewhere in Singapore there are temporary marquees being set up every week for the purpose of celebrating a local society's or community's particular god's birthday. One night is for the opening ceremony, another for a community meal, and yet another for entertainment. (The decorative detail — its colour and intricacy — of all the paraphernalia is astonishing. Maybe I can post some photos later.)
I have the impression that the community meal is also routinely accompanied by entertainment in the form of Chinese opera. But the Chinese audiences for this, from my few experiences, are far fewer than those for the modern pop entertainment on the final night. Some of my younger Chinese work colleagues have expressed some astonishment that anyone could sit through and enjoy a Chinese opera. I do have to admit the audiences to these that I have observed are a small number from the older generation, plus me. But the community meals also come with auctions and/or raffles that seem to keep the many scores of diners happily entertained.
But last night was the first time I had the experience of witnessing the opening night ceremonies of a local god's birthday. It was a lengthy process, two and a half hours no less, but I enclose here only two of the videos/photos I captured.
The first video depicts the moment that the god enters his human medium. If interested, you might want to fast-forward the first 50 or 60 seconds. Continue reading "Videos capturing gods entering humans and communicating through their blood"