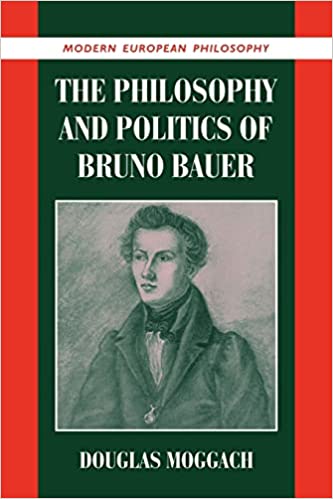 I have been posting section by section my translations of Bruno Bauer's gospel criticisms here and can note:
he is a must-read author for anyone wanting to understand the evidence that the narratives arose from authorial creativity and not from inherited traditions;
he is quite difficult for anyone who is not familiar with Hegelian thought to understand his explanations for historical origins of religious ideas.
I thought I would try to sort out my difficulty with #2 by picking up Douglas Moggach's study of Bruno Bauer: The Philosophy and Politics of Bruno Bauer. Unfortunately, I found its opening pages virtually incomprehensible since they were clearly written for mature initiates into Hegelian philosophy. So after searching "Hegel for Dummies" online I settled on Stephen Houlgate's An introduction to Hegel : freedom, truth, and history. It is excellent! Houlgate doesn't assume any knowledge at all of Hegelian thought among his readers and he illustrates each explanatory step with real-world illustrations. I look forward to gaining enough of an understanding to turn again to Bruno Bauer and not be fazed by his references to "self-consciousness" in the context of historical discussions.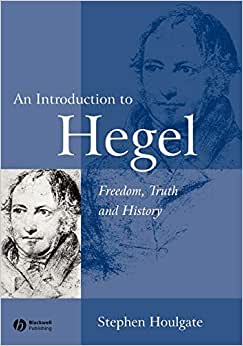 (To me, the words "self consciousness" bring to mind works by Patricia Churchland and others. I need to shift a gear when reading the Hegelian Bauer.)
What I have enjoyed the most about my new reading is discovering the political focus of Bruno Bauer — and his brother and his associates. He was a "republican" — though I am still to learn what that exactly meant to him, as it is clear that his republicanism opposed not only socialism but also liberalism.
As for the anti-semitism associated with his later years, I have read mixed accounts. Some say it was "blatant", others that he stood opposed to the possibility of religion being the basis for a free and democratic society. (If the latter, one surely sees the truth of that view in the modern state of Israel with its extreme right-wing religiously dominated government.)  But my focus will be on his early years and his biblical criticism. I am curious to learn more about the reasons for his dispute with David Friedrich Strauss.
The Wikipedia page on Bruno Bauer concludes with an irrelevant little tirade against "mythicism". The author clearly never read Bauer's own arguments and grounds for thinking that the gospel narratives arose from the experience of the early Christian community rather than from oral or other "traditions".