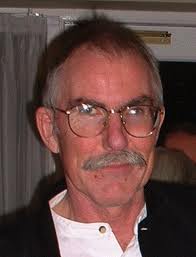 Philip R. Davies has died. Philip Davies was a major influence on my own understanding of the origins and history of ancient Israel, including the origins and nature of the Hebrew Bible. I understand that his book, In Search of Ancient Israel, was groundbreaking in that it influenced the way many of his peers came to view the "primary history" found in the Old Testament books Genesis to 2 Kings. My understanding as an outside amateur is that he brought together various ideas that had received little attention prior to 1991 and challenged the assumptions and fallacious reasoning underpinning traditional scholarly ideas about what was labelled "biblical Israel".
Many readers may already have seen my webpage that I began with several pages setting out the argument of his book, In Search of Ancient Israel.
I never finished those posts. When I came to write about his views on who wrote the biblical books and why, and how the details of the biblical myth arose, I found myself branching out into much wider reading, including more recent publications by Davies, discovering competing theses — and I am still engaged in those explorations. I have Philip Davies to thank for these discoveries and ongoing journey.
Davies was part of known to be part of a group of scholars known as (derogatively) "the minimalists". Some referred to it as the Copenhagen School. Two of the other pillars of this group were Thomas L. Thompson and Niels Peter Lemche. I have posted about their works many times on this blog. Traditional scholars sometimes viewed their work as being cynically sceptical. I viewed it as sound, fundamental scholarship. Read, for example, the approach set out in The Bible — History or Story?  and Common Sense and Credulity. I copy the first of these here. See it onsite if it is too small to read below.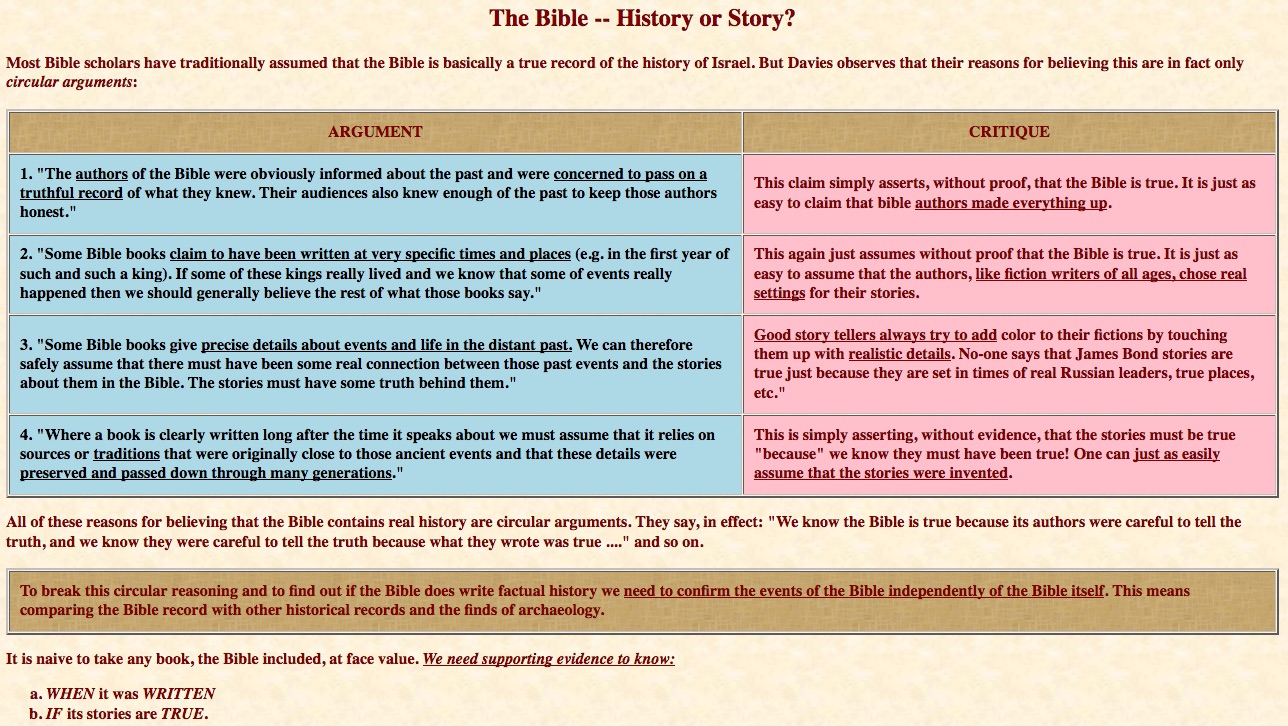 Some readers may recognize the argument there from many posts on Vridar. It expresses what I consider to be the fundamentals of sound historical inquiry and scholarly treatment of evidence. (The logic expressed applies equally to the approach to the New Testament books, I believe — but that is a step too far for many.)
Some books by Davies that I enjoyed reading, some of which I continue to use as regular references . . . .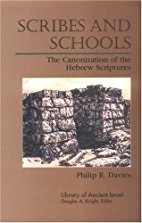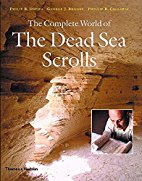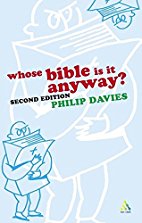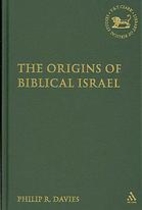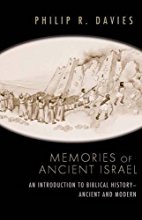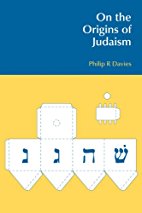 Thank you, Philip R. Davies.
The following two tabs change content below.
Neil Godfrey
Neil is the author of this post. To read more about Neil, see our
About page.
Latest posts by Neil Godfrey (see all)
---
If you enjoyed this post, please consider donating to Vridar. Thanks!
---