[What follows is the text an email, with some emendations, that I wrote over a year ago.]
As you may already know, I have problems with the NIV [New International Version]. The translation of 2 Timothy 3:16 is particularly irksome. Since the time of the Latin Vulgate through the Authorized Version (KJV) and beyond, the word θεόπνευστος (theópneustos) was understood to mean "divinely inspired."
omnis scriptura divinitus inspirata . . .
Whoever wrote 2 Timothy may have coined the word, but a form of it does appear in Pseudo-Plutarch. In Book 5, Chapter 2 of Placita Philosophorum, the author writes:
Herophilus [says] that dreams which are caused by divine instinct (θεοπνεύστους) have a necessary cause . . .
The KJV translates 2 Timothy 3:16 as follows:
All scripture is given by inspiration of God, and is profitable for doctrine, for reproof, for correction, for instruction in righteousness: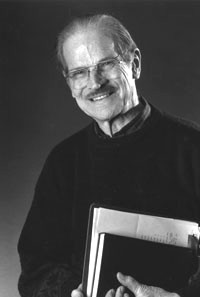 Nearly all its descendants (NASB, NET, ASV, etc.) follow suit. For centuries, it simply meant that the men who wrote the scriptures worked under the influence of divine inspiration. The living, continuing Church (its clergy and theologians) would interpret those scriptures as needed, because although under the influence of the spirit, men are still imperfect.
I cannot find the unusual translation, God-breathed, before 1849. At first, we see it used only as a hyper-literal rendering to argue that scripture is divine revelation. There's really nothing extraordinary or new about that claim. But by the turn of the century, we start to see the argument blossom into the notion that scripture itself is a divine creation, reminiscent of the scenes in Genesis wherein God's spirit moves across the face of the waters or when God breathes life into Adam's nostrils. [Note: In its most extreme form, the Bible seems to become a kind of divine emanation, or at least a holy conduit through which God speaks to us.]
By mid-century, Christian fundamentalists were using it as an argument for the inerrancy of all scripture. And here's where it really takes off. In 1964, the conservative Evangelical Christian, Gleason Archer, wrote (in A Survey of Old Testament Introduction pp. 20-21):
Does the Bible assert infallibility for itself? It has sometimes been argued that the Scriptures do not even claim inerrancy for themselves. But careful investigation shows that whenever they discuss the subject, they do in fact assert absolute authority for themselves as the inerrant Word of God.

. . .

II Timothy 3: 16: "All scripture is God-inbreathed [theopneustos], and is profitable for doctrine." From New Testament usage it can easily be established that "scripture" (graphē) refers to the whole canon of the thirty-nine books of the Old Testament as we have them today. II Peter 3:16 implies that Paul's New Testament epistles also enjoy the same status as inspired Scriptures (graphai).
And just so you're absolutely clear what he means by infallible and inerrant, a few paragraphs later he defends the stories of a literal Adam and Eve, as well as the literal truth of Jonah being swallowed by a great fish. To deny part is to deny all.
It is impossible, he insists, to reject the historicity of these two often-contested episodes without rejecting the authority of the Christ of the Gospels and of the apostle Paul in the epistles. Pull a single thread, and the entire garment unravels.
By the 1996 edition, Archer changed "God-inbreathed" to "God-breathed" and added this footnote:
This word is really to be rendered "breathed out by God" rather than "breathed into by God." The emphasis is upon the divine origin of the inscrlpturated revelation Itself rather than upon a special quality infused into the words of Scripture.
When the NIV chose to depart from tradition and render Pseudo-Paul's theopneustos and Jerome's divinitus inspirata as God-breathed, they were deliberately choosing a specific, idiosyncratic translation in order to smuggle in a specific, idiosyncratic (and surprisingly new) understanding of the Bible itself. The Evangelicals who created the NIV are using a peculiar term to foist their perverted Bibliolatry onto the unsuspecting reader.
And I don't like it very much.
The following two tabs change content below.
Tim Widowfield
Tim is a retired vagabond who lives with his wife and multiple cats in a 20-year-old motor home. To read more about Tim, see our
About page.
Latest posts by Tim Widowfield (see all)
---
If you enjoyed this post, please consider donating to Vridar. Thanks!
---