Today's Thailand photo — entrance to a primary school!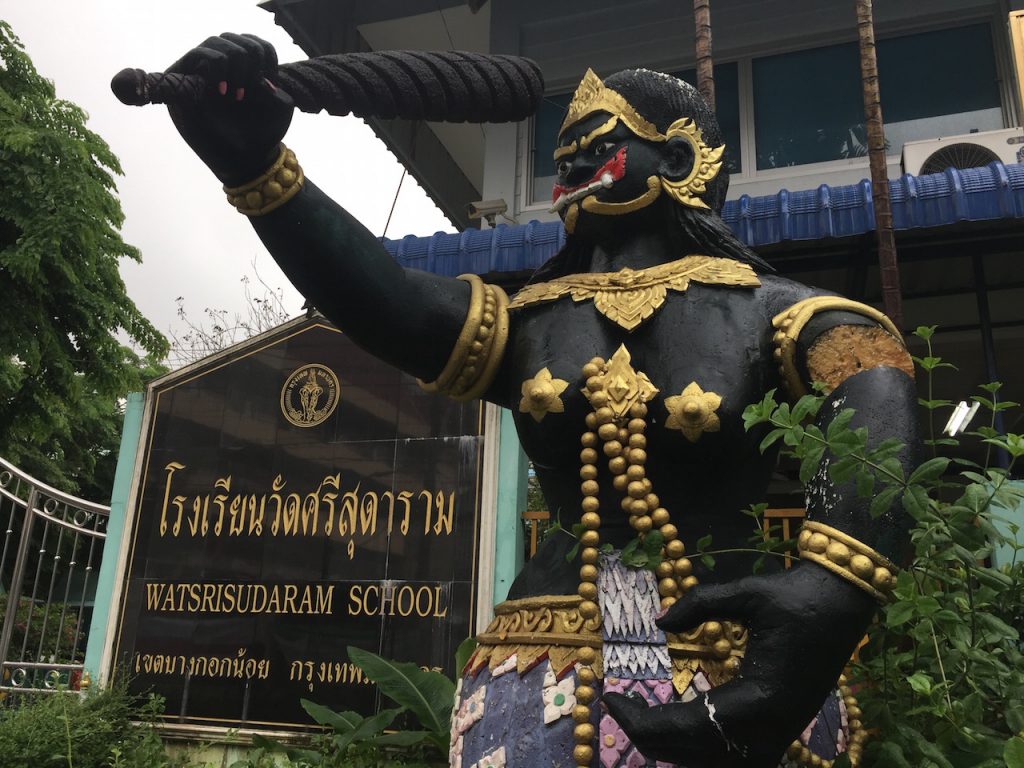 A local Thai tried to assure me that the character is not the badass school headmistress or head prefect but a character from a popular children's story.
To be fair, I should add that on moving on I discovered a happier figure on the other side of the gate. . . .