Today's news about the conviction of, and two year jail sentence handed to, Ahok (governor of Jakarta; official name = Basuki Tjahaja Purnama) for blasphemy is a kick in the guts for many Indonesians (and Australians who frequently visit Indonesia, like me).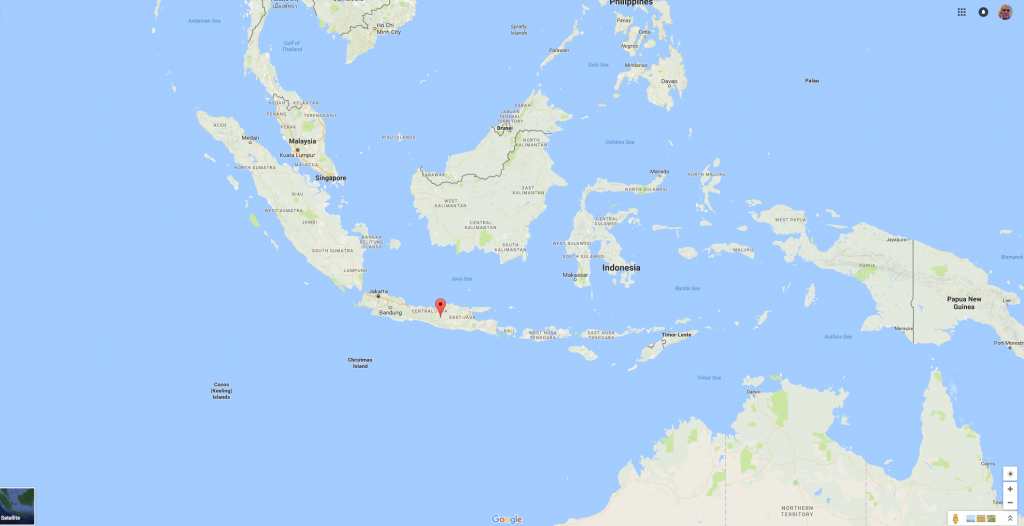 Solo is a major city in the central island of Java and associated with very conservative Muslims, including — in the past — terrorists who don't think it anywhere near conservative enough. (I found Solo boringly, depressingly spartan, ascetic, etc, compared with other parts of Indonesia I have spent time in.) But Indonesia is a kaleidoscope of cultures, lifestyles, languages, races, histories, and my experience in Solo scarcely compared with my time in other cities of Java and miscellaneous islands between Malaysia and Australia. Personally I have experienced nothing but positive vibes from every Indonesian I have met, even though I look and sound so totally white non-Muslim Australian.
I can never forget a time I was in Java soon after a devastating earthquake in the island of Sumatra nearly a decade ago. I came across many groups attempting to raise funds by all sorts of creative means and when one of them approached me I was more than willing to give generously, and I did. What surprised me, though, was how, on looking around after I dropped some cash into a bucket, literally multiple scores (hundreds?) of eyes were all focused on me, the tall, white, out of place Westerner — and they were all smiling, some giving me a thumbs up. I had no idea that it would mean so much to them that a westerner would help them out like that — or that it would mean so much if a westerner turned his back or gave a mere pittance.
These are not the people I know when I read about the Ahok "scandal".
I have to admit I have never visited Aceh, though. Aceh has the reputation of being unlike any other part of Indonesia in that it is an ultra conservative Muslim enclave intent on living under the barbaric precepts of medieval religious doctrines and has long been at something of a quasi state of war against the rest of Indonesia and its national government.
Everywhere else I have been throughout Indonesia I have known only, nothing but, friendly, smiling faces, happy talk and banter, friendship either real or potential.
So I was surprised to see the extent of popular support for extremist parties over the current Ahok "scandal". What keeps coming to mind is that figure I was taught way back in a high school history class: that Hitler's Nazi party came to power with a mere 30% of the popular vote. Violence and threats of violence do indeed too often intimidate the meek and mild.
Oh my god, for all the problems I have with the current democratically elected Indonesian leader (he approves of the shooting dead of drug smugglers for pity's sake) I do hope his efforts to ban Huzb ut-Tahrir and their ilk have the desired effect.