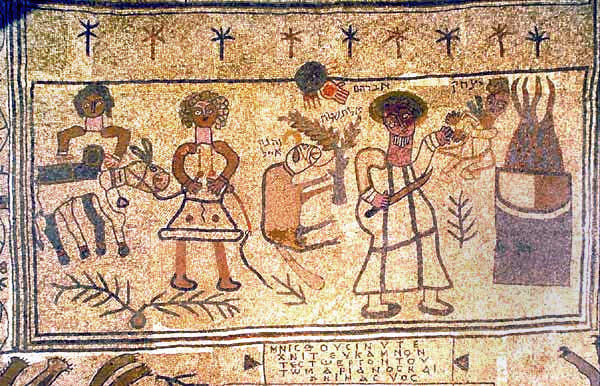 My reflections on reading the story of Abraham setting out to sacrifice Isaac as a children's story brought to mind a more mature understanding of the Bible's narratives discussed by in The Mythic Past: Biblical Archaeology and the Myth of Israel by Thomas L. Thompson. (The same book is published under the title The Bible in history : How Writers Create a Past, so don't be fooled and buy both books like I did!)
Most Christians and Jews do read the story of the "Binding of Isaac" or Akedah as it's more technically called correctly, though perhaps not always realising it. What I mean is that most readers do not really take it literally with all its psychological horror. Most readers, correctly at the story level and as the narrator evidently intended, admire Abraham for his faithfulness and obedience. The problem, the horror, descends only when we treat it as literal history and a genuine account of a real God, and give our minds over to that same God.
Here are some of Thomas L. Thompson's more realistic explanation of the story. By realistic I mean reading it the way the narrator presented it and no more.
The first reference comes as a comparison with the story of Saul who fails God's test by sparing the lives of the cattle after killing the enemy soldiers.
The story of Saul offers a reverse reflection of the story of Abraham, whose faith was praised in Genesis 22 because he had been willing to sacrifice his son Isaac. However, we need to read our text carefully; we might easily grossly misread a simple, delicate story, constructed from horrific motifs. Yahweh is not a God who likes killing children, or demanding that fathers do it for him! No more does the Yahweh of the Saul story reflect a God who likes decapitating enemy kings in order to give lessons in obedience. Both the gore and the terror, however, do belong to the Saul story. Nevertheless, they are disastrously misunderstood if historicized. So too, the picture of Yahweh as uncompromising godfather. Saul's story, like Abraham's, is a morality tale. They are both variations on the theme of piety's commitment to the divine will. They shock to draw their theme. They preach to their audiences: 'Walk in God's will.' Abraham passes his test, demonstrating unshakable confidence that 'God will provide.' Saul fails his for lack of that quality. In any real world, Saul would be a great man: we do not have enough soldiers like him. And Abraham would be ostracized. In the world of story, however, Saul fails and Abraham succeeds! Saul fails the only test he was ever given: to be Yahweh's servant. The plot draws on stories of battles and kings, stories of bravery, honour and personal integrity. It is, however, cast in the spirit of early tragedy, at the heart of which is a rather unworldly piety that calls for allowing the gods to rule one's life. (p. 95)
Later
It is extremely important for understanding the intention of the story to notice that we do not go on this journey of faith with Abraham. Abraham is alone. We watch the performance, but we are not participators in it. From the very start of the story, the audience is informed that Yahweh is only testing Abraham. This is a literary device. It is used with even greater effect in the Book of Job. There the audience is privy to the meeting of Yahweh's divine council and overhears Yahweh making his bet with Satan. The religious sensibilities of the audience are being protected throughout, by their being clearly informed that the test is only that: a test. This story is of the same type as the medieval legends of the saints or the early Church's stories about the martyrs. It is comparable to an imitatio Christi. It is a parable, ending with the implied: 'Go, do likewise.'

The story of Abraham in Genesis 22, and the story about Joseph being guided by divine providence as well, are not hagiographic. They do not encourage the audience directly to have similar faith and trust, as the stories' heroes had. It is true that we are led to admire and to focus on Abraham's great faith, but it is an admiration as for a hero in a saga. Abraham's faith is admirable in exactly the same way that Lot's hospitality to the two strangers at Sodom in Genesis 19 is. It isn't, of course, that Lot valued his daughters so little. Rather it is because he valued them so much, that they are offered to the townspeople for rape. The kind of admiration we, the audience, have in such stories is the awe and wonder of entertainment: an awe and a wonder that cannot survive if taken too seriously. It is in just such an unserious, unmoral but, nevertheless, reflective and theological way, that we admire — with horror but none the less with real admiration — Laban switching brides on Jacob, or Jacob's own duplicitous bankrupting of Laban. So too do we admire Rachel's quick wit and luck in feigning menstrual cramps, thereby limiting Laban's search, and succeeding in her theft. This list can easily be extended. If these stories do something so serious as teach, they teach the way that most stories teach: by educating the emotions in a safe place and in a safe way. It is rash and foolish to jump to the conclusion that the protagonists of the stories of Genesis are intended to be emulated, or even that they are in any special way praiseworthy. They do, however, have their high spots. Certainly Joseph is always to be admired, except when he 'narks on' his brothers, or when he enslaves the people of Egypt.

It is not a good idea to believe in a god when he is a character in a story! Don't think for a moment that the narrator of Genesis or his audience ever believed in or prayed to that kind of a god. This is the world that the teller has created for his representation of old Israel, where sometimes iron does float on water, and where sometimes God is awful. The understanding of God that the narrator implies can be likened to Joseph's consolation he gives, weeping when his brothers ask him for forgiveness. What humans see as evil, God means for the good: in the case of the Joseph story – as with the greater story of Israel's remnant – 'to change it to good, that many may live' (Gen. 50: 20). (pp. 302-303)
Finally,
The potential for emulation is certainly there, but can we seriously think of these stories, or of stories such as that of Jacob using extortion against his starving brother, or deceiving his blind, dying father, as stories dedicated to simple moral teaching? That would both pervert them and destroy them as stories. 

We would also do well to avoid seeing the God of Genesis or Yahweh, who plays a role in so many of these stories, as identical to the God or Yahweh of the theological tradition that uses these stories with purpose. In Genesis, Yahweh's roles are as varied as the stories he appears in, though his function is ever that of old Israel's god. I have a personal and quite horrific reaction, as well as a sense of resentment, toward a god like that in Genesis 22, if we must mix him up with belief in the God of the real world. Can this be? A God, who sees into men's hearts, and then, for a game, would so pitilessly toy with a father's deepest feelings? The story when read, not as an act of God but as a story, is wholly without objection. However, I ask those of you who are parents: If this were truly God, would you even want to forgive him if you were Abraham? And how would you feel, at the end of reading about Job's trials, with your replacement set of children? Such a God of story needs a theological understanding and interpretation to remain viable. (p. 304)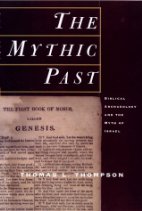 The following two tabs change content below.
Neil Godfrey
Neil is the author of this post. To read more about Neil, see our
About page.
Latest posts by Neil Godfrey (see all)
---
If you enjoyed this post, please consider donating to Vridar. Thanks!
---