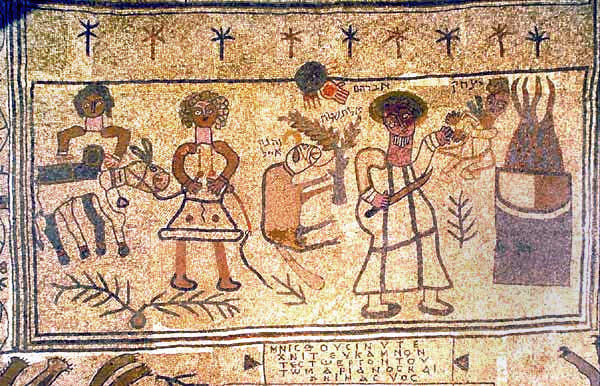 My reflections on reading the story of Abraham setting out to sacrifice Isaac as a children's story brought to mind a more mature understanding of the Bible's narratives discussed by in The Mythic Past: Biblical Archaeology and the Myth of Israel by Thomas L. Thompson. (The same book is published under the title The Bible in history : How Writers Create a Past, so don't be fooled and buy both books like I did!)
Most Christians and Jews do read the story of the "Binding of Isaac" or Akedah as it's more technically called correctly, though perhaps not always realising it. What I mean is that most readers do not really take it literally with all its psychological horror. Most readers, correctly at the story level and as the narrator evidently intended, admire Abraham for his faithfulness and obedience. The problem, the horror, descends only when we treat it as literal history and a genuine account of a real God, and give our minds over to that same God.
Here are some of Thomas L. Thompson's more realistic explanation of the story. By realistic I mean reading it the way the narrator presented it and no more.
The first reference comes as a comparison with the story of Saul who fails God's test by sparing the lives of the cattle after killing the enemy soldiers. Continue reading "On Not Reading the Bible Too Seriously — As Its Authors Intended"