The second paper of the first day of the Memory and the Reception of Jesus in Early Christianity Conference (10th-11th June 2016, St Mary's University) is "The Reception of Jesus in Paul" by Christine Jacobi.
In sum, to the best of my understanding (and there is considerable external noise in the video) here is Christine Jacobi's main argument.
Paul's was indebted to a Jesus tradition conveyed by eyewitnesses and others but what impressed him the most and formed the foundation of his and his community's identity was the Christ Event itself. This enabled him to justify certain rulings that were in keeping with the meaning of that event and the needs of his churches as they identified themselves with that Christ event, even if those teachings contradicted specific sayings that the tradition attributed to Jesus himself.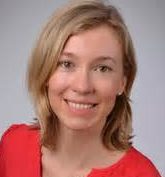 Christine Jabobi's thesis: Pauline letters are part of the early Christian memory of Jesus although Paul was not interested in the earthly Jesus. With traditional materials and his own reasoning, the apostle subordinated the Jesus tradition that was known to him to a comprehensive overarching interpretation of the Christ Event. Paul did not care for historical distinctions between early original material and later interpretations.
Romans 12:14-21 is believed by many scholars to indicate that Paul did know of the Jesus tradition that later found its way into the gospels. The NIV translation:
14 Bless those who persecute you; bless and do not curse. 15 Rejoice with those who rejoice; mourn with those who mourn. 16 Live in harmony with one another. Do not be proud, but be willing to associate with people of low position. Do not be conceited.

17 Do not repay anyone evil for evil. Be careful to do what is right in the eyes of everyone. 18 If it is possible, as far as it depends on you, live at peace with everyone. 19 Do not take revenge, my dear friends, but leave room for God's wrath, for it is written: "It is mine to avenge; I will repay," says the Lord. 20 On the contrary:

"If your enemy is hungry, feed him;
if he is thirsty, give him something to drink.
In doing this, you will heap burning coals on his head."

21 Do not be overcome by evil, but overcome evil with good.
Jacobi explains that many scholars believe Paul took these ideas from those who had been eyewitnesses of Jesus and who were preserving and teaching the words they had heard Jesus speak, the evidence for this being found in the gospels; Luke 6:28
28 Bless those who curse you . . . .

Did Paul take the words of Jesus that he heard from the eyewitnesses of Jesus and did those eyewitness traditions eventually catch up with the gospel authors who set them in writing? Jacobi rightly argues that the evidence can just as validly support the argument that Paul adapted the teachings from other traditions, especially Jewish wisdom literature such as the Book of Proverbs, and that the evangelists who wrote the gospels took the words from Paul and adapted them to make them the words of Jesus.
One scholar, Dunn, argues that Paul could mix the "remembered" words of Jesus with his recollections of Jewish Scripture and use them both as if they had equal authority. Jacobi thinks it unlikely that Jesus' words would have had such authority so early.
But Jacobi points to other passages in Paul's writings that explicitly contradict the words of Jesus that the gospels indicated came from the "Jesus tradition". We are familiar with Paul's disagreement with Jesus over marriage and divorce. Paul additionally rejected the right, even thought it had been made explicit by Jesus, to be supported by the people he served in his ministry.
I Corinthians 9
14 In the same way, the Lord has commanded that those who preach the gospel should receive their living from the gospel.

15 But I have not used any of these rights. And I am not writing this in the hope that you will do such things for me, for I would rather die than allow anyone to deprive me of this boast.
Compare Luke 10
7 Stay there, eating and drinking whatever they give you, for the worker deserves his wages.
What is going on here? If Paul knows of the same Jesus tradition that is said to emerge later in the gospels then why does he short-change it? Notice that even in the Romans 12 passage on blessing one's enemies Paul does not appeal to the same carrot that Jesus held out to motivate his readers. Jesus promised those who acted this way a great reward in heaven. Paul, rather, in other passages in his writings appeals to his followers to identify with God himself and to be like the God who revealed himself in the Christ event — that is, to be like the God who revealed himself in the flesh and forgave others before and after ascending to heaven.
In other words, Paul subordinated the words of Jesus to something far more important, far bigger, than discerning their exact form.
What is surprising to Christine Jacobi is that such a hypothesis would mean that the earliest accounts available to us that contain memories of Jesus are highly interpreted and adapted for contemporary needs while the later evidence, the gospels, contain the words of Jesus in a less interpreted and a more original form. One would normally expect to find the reverse in the extant evidence: the earlier containing the more primitive account and the later evidence the more highly interpreted and adapted forms.
Such in summary is my memory of Christine Jacobi's conference presentation. Jacobi's hypothesis is built upon the assumption that the gospel authors inherited memorized traditions from eyewitnesses of Jesus. There is no reference in her paper to any arguments that challenge the view that the gospels have written down oral recollections rather than having borrowed from other literature (e.g. Henaut 1993; Brodie 2004). (Although Jacobi does claim, if I caught her words correctly, that Paul's/Jesus' teaching to "Bless those who persecute/curse you" is a new form of pre-existing teachings and not directly found outside the Jesus tradition.)
Is it not a simpler hypothesis that Paul adapted teachings from Jewish and Hellenistic literature and that the gospels reframed many of his words and placed them in the mouth of Jesus? Does not this simpler hypothesis account for the same data we find in both the letters of Paul and the Gospels while raising fewer questions about why Paul went to such extreme lengths to distance himself and his words from any acknowledgement to "the historical Jesus of Galilee" whose life was, after all, integral to "the Christ Event" that so completely consumed Paul's focus?
The following two tabs change content below.
Neil Godfrey
Neil is the author of this post. To read more about Neil, see our
About page.
Latest posts by Neil Godfrey (see all)
---
If you enjoyed this post, please consider donating to Vridar. Thanks!
---