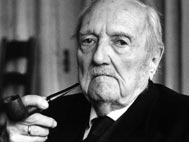 In the previous post, we looked at the basic element of form criticism. Bart Ehrman in Jesus Before the Gospels uses the findings of the form critics to explain a commonly held assumption in NT scholarship. Many, if not most, of today's critical scholars believe the stories found in our canonical gospels survived orally over a period of decades before anyone wrote them down. We refer to this phenomenon as "oral tradition."
Basic Element 3: Oral Tradition
Traditions, the form critics held, were transmitted orally within the Christian community until at some point people began to commit them to papyrus. The author of Mark presumably constructed the first gospel from (1) stories that were still only preserved orally, (2) written traditions preserved only as Jesus' sayings (logia), and (3) narrative fragments already preserved in writing.
♦ The context of transmission
Most of them assumed that tradents preserved the bulk of the sayings and stories for many years orally within the context of the early church. Here's how Rudolf Bultmann put it:
[T]he gospel tradition did not arise within a literary movement, but had its origin in the preaching of Jesus in the life of the community of his followers, in their preaching, teaching, missionary work and apologetics. This is what one would expect not only from the oriental origin of Christianity, but above all from the fact that the earliest community formed part of Judaism and carried out its activity in the forms of Judaism, which were those of the synagogue and the teaching of the scribes. The spoken word was dominant, fixed forms had come into being, great use was made of the memory in preserving and reproducing what was heard, and the basis of everything was scripture. (Bultmann, 1961, pp. 90-91, emphasis mine)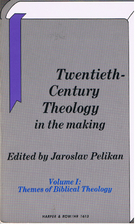 He has described the general form-critical understanding of oral tradition. More recent research has added to our understanding of this process. In the first phase, Jesus himself preached and performed certain acts. His disciples remembered and retold those stories. Jan Vansina and other experts in oral tradition would call this the oral history phase. Once the tradition moves outside the sphere of eyewitnesses and direct memory, either because of geographic or temporal distance, we reach the second phase.
In phase two, the community that inherited the traditions of and about Jesus preserved them through memory and the telling and retelling of the traditions. The context of the transmission is, above all else, a social setting. It depends on the community of believers telling stories in an internal (preaching to believers, worship, catechism, cultic practices) and external (preaching to nonbelievers, apologetics) setting.
Ehrman appears to understand that context quite well. For example, he writes: Continue reading "Bart Ehrman: Jesus Before the Gospels, Basic Element 3: Oral Tradition"