"If every time we mentioned women to a friend he started talking about their breasts, we'd be entitled to think that this was all he was interested in when it comes to women. The same goes for Coyne (and Harris's) almost exclusive focus on religious beliefs in the context of Islamist terrorism."
Dan Jones on his blog The Philosopher In The Mirror has responded to Jerry Coyne's little diatribe against an unpublished communication of mine in which I expressed some dismay that a highly educated academic such as himself (along with Richard Dawkins and Sam Harris) reject scholarly research into today's problems with terrorism and Islamic violence. What concerns me is the way Coyne and Dawkins have exploited their very public status (well deserved for their fields of expertise) to fan public ignorance and bigotry with their ill-informed commentary. Coyne has routinely denied me space on his blog to express this criticism so I wrote him the following:
Jerry, what concerns me about the various statements made by yourself along with Dawkins and Harris is that they are not informed by specialist scholarship — sociologists, anthropologists, political scientists et al — in Islamic and terrorist studies. Rather, they seem to be fueled by visceral reactions without the benefit of broader understanding and knowledge that comes from scholarly investigations into these phenomena. It almost appears to some of us that your criticisms are willfully ignorant of the scholarship. I find these visceral responses coming from trained scientists difficult to understand.
Jerry in response chose not to reply personally or to post my concerns among his comments section but made them the topic of a blog post with his reply as follows:
What "scholarship" that people like Godfrey and Robert Pape have mentioned or produced has completely ignored what the terrorists say about their own motivations in favor of blaming colonialism—something that self-flagellating liberals in the West love to do. (Not, of course, that the U.S. is completely blameless in oppressing and attacking the Middle East, but neither are we the sole cause of extreme Islamic terrorism.) As I once asked one of these blame-the-West apologists, "What would it take to convince you that some Muslim terrorists are actually motivated by religion?" Clearly the terrorists' own words don't count: the "scholars" claim to know better. This unfounded psychologizing clearly shows their motivations.
Jerry flatly declined my subsequent request to post a reply on his blog so I was pleased when a reader alerted me to a more prominent and accomplished writer taking up the cause with On how to be completely wrong about radicalisation: the curious case of Jerry Coyne. He begins:
So now it's my time to get into the water – and hopefully clean it up a bit.
The full response of Dan Jones is well worth taking time to read. I post here just a few excerpts. (Bolding is my own.)
To kick off, can Coyne please show us some examples from the scholarship produced by radicalisation researchers in which the author simply blames colonialism (whatever that even means), and ignores the role of religious ideology in motivating Islamist terrorists?

In fact, it's easy to show that Coyne is attacking a strawman. He would have you believe that radicalisation researchers are a bunch of "self-flagellating liberals" who ignore the role of religion and the ideologies it informs, and instead want to pin the blame on colonialism, or contemporary foreign policy more generally.

Coyne is talking total bullshit, bullshit he's simply made up. It wouldn't be worth responding to except it serves as a useful teachable moment.
After quoting the views of radicalisation researchers (Pantucci are Neumann) Dan Jones remarks:
Again, these are not the words of someone who wants to remove religious beliefs and ideology from the story of radicalisation, and blame it on colonialism/foreign policy. This is entirely uncontroversial in the world of radicalisation research. If that's a surprise to Coyne, it's because he doesn't know what he's talking about when it comes to the radicalisation literature.
In response to Jerry Coyne's attempt to link Scot Atran in support of his views (I have discussed some of Atran's work in detail several times on this blog) Jones points out:
Read Atran's books and articles, and watch his talks online, and you'll see that he acknowledges the importance of ideology all the time – he just wants to know what translates ideology into action.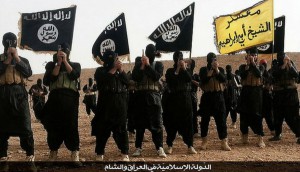 Jones then quotes from some of Coyne's other posts in which he publicizes his popular prejudice and ignorance of scholarly research, summing up with
The message is clear: if you want to understand ISIS and other Islamist terrorists, you need only look at their religious beliefs. That will tell everything about why they're radicalised, and why they do the awful things they do.
This is where Coyne, Dawkins and Harris leave me dismayed. If there is one thing serious research has demonstrated over and over it is that beliefs do not automatically stimulate and motivate behaviour — so much so that I thought the idea by now has been relegated to an "old wives tale" at least among academics.
Flying in the face of half a century's research
Coyne often lauds Sam Harris's writing. Jones quoting Harris: 
As a man believes, so he will act. Believe that you are the member of a chosen people, awash in the salacious exports of an evil culture that is turning your children away from God, believe that you will be rewarded with an eternity of unimaginable delights by dealing death to these infidels — and flying a plane into a building is scarcely more than a matter of being asked to do it.

Elsewhere, Harris writes:

Which will come first, flying cars and vacations to Mars, or a simple acknowledgment that beliefs guide behavior and that certain religious ideas—jihad, martyrdom, blasphemy, apostasy—reliably lead to oppression and murder? …. In drawing a connection between the doctrine of Islam and jihadist violence, I am talking about ideas and their consequences … Now can we honestly talk about the link between belief and behavior?

Please, let us! (It should be noted that Harris's assertion that "As a man believes, so he will act" is not only based on zero empirical evidence, but actually flies in the face of half a century's research – talk about having an honest conversation!) It should be stressed that the nature of the belief-behaviour link is not an area that radicalisation researchers have shied away from; in fact, it's central to the field.
Jones references the literature to distinguish "cognitive extremists" from "behavioural extremists". 
Note:
Various polls, often cited by writers like Harris as well as radicalisation researchers, suggest that a minimum of 15–20% of Muslims globally accept an Islamist or Jihadi ideology — making for somewhere between 240 million and 320 million cognitive extremists. One obvious question is why just 15-20% accept this ideology, while the vast majority reject it. Saying "Jihad is the product of beliefs derived from Islam" doesn't even engage with the question, let alone provide an answer. . . 

The problems for this simplistic refrain are even more evident when it comes to behavioural radicalisation. A report published in July 2014 by the RAND Corporation estimated that there were 100,000 Jihadists active at the time — a terrifying number — but even if we assume that there are twice as many, that translates into just 0.06–0.08% of cognitive radicals (240-320 million) becoming behavioural extremists. 

If Harris is right — that "as a man believes, so he will act", and "certain religious ideas—jihad, martyrdom, blasphemy, apostasy—reliably lead to oppression and murder" — why aren't the millions of people who hold extreme beliefs going round killing people? As Charles Kurzman puts it, where are "the missing martyrs"? Is it really that they simply haven't been asked to carry out an act of terrorism, or just lack the means to launch one themselves? If not, what might differentiate between those who hold extreme beliefs who refrain from violence, and those who embrace it? Pointing out that "some Muslim terrorists are actually motivated [PARTIALLY? EXCLUSIVELY? LET'S LEAVE IT CONVENIENTLY AMBIGUOUS!] by religion" is of no help.
He continues:
These are the kinds of questions that radicalisation researchers have addressed. In the 2013 review cited earlier, Neumann wrote:

No serious academic argues that all—or even most—cognitive extremists will go on to embrace violence. The notion of a 'unidirectional relationship' between beliefs and terrorism may exist in the minds of some right-wing bloggers, but it has never gained traction among members of the scholarly community. None of the widely used models and theories of radicalization suggest that beliefs or ideologies are the sole influence on or explanation for why people turn to terrorism.

Coyne, despite his strong opinions about Islamist terrorism and its causes, has little time for the views of people who spend their professional lives studying radicalisation and ideologically driven violence, as the quote from the beginning of this post demonstrates.

Instead, he prefers to tilt at windmills. Who, exactly, are the blame-the-West radicalisation researchers – not just someone spouting off on the Internet – that Coyne has so cleverly challenged with his hard-hitting question about religious motivation? To repeat for those who have difficulty reading and comprehending, the scholars Coyne writes off DO NOT DENY that some, perhaps most, Muslim terrorists are MOTIVATED BY RELIGION.

Coyne also maintains the ludicrous fantasy that these researchers do not listen to the words of terrorists.

It's an odd claim since many of them, such as Scott Atran, Marc Sageman, and Anne Speckhard, have travelled the world meeting with terrorists, their friends and families – unlike Coyne who knocks out his polemics from behind his computer screen in Chicago. (Which terrorists is Coyne listening to, exactly? Those quoted on Fox News?)
Absolutely deaf to all of this
Look at the original post to see a series of quotations from the terrorists themselves. To find them quickly do a word search on "Fox News" and you will be taken to their starting point. Continue reading through the following half dozen or so paragraphs of further informed details about the words of the terrorists themselves until you reach this where we reach the point I myself have been attempting to make on this blog and elsewhere:
The fact that Coyne is absolutely deaf to all of this doesn't tell you anything about the motivations of the researchers who have brought this to light, as he suggests in the quote at the top. But they tell you everything about Coyne's. Arguing that religious ideology is not the SOLE motivator of jihadist terrorism is not an example of "uninformed psychologising", as Coyne would have it. It's Coyne who is uninformed, and who is guilty of baseless psychologising. The level of ignorance is embarrassing, especially from a tenured professor.
Coyne has protested — as have some of his supporter on Vridar — that he does not blame Islam "entirely" for terrorism. He really does admit there are some other factors involved. Yes, well, as Dan Jones poignantly observes:
Perhaps Coyne will be tempted to reply along these lines: "I'm not saying that Islamic religious beliefs are the SOLE CAUSE of Islamist terrorism; I'm just saying that the religious beliefs and ideological commitments of terrorists play a causal role in their behaviour, and that these beliefs are genealogically related to Islam".

Well, congratulations on making the most banal and unhelpful contribution to the radicalisation literature – and one that is already a guiding assumption of most radicalisation research.
Dan draws a parallel that will come to mind every time I see another post by Coyne, Harris, Dawkins on Islamic violence.
It's not just that Coyne is wrong about what radicalisation researchers say about the multi-factorial causes of terrorism (Islamist or otherwise), but that he – like Harris – only ever talks about the doctrines of Islam/Islamism, and the religious beliefs held by terrorists, when talking about radicalisation, violent extremism and terrorism. If every time we mentioned women to a friend he started talking about their breasts, we'd be entitled to think that this was all he was interested in when it comes to women. The same goes for Coyne (and Harris's) almost exclusive focus on religious beliefs in the context of Islamist terrorism.
Gets you nowhere
The focus on beliefs, and the totally unwarranted assumption that beliefs cause behaviour in an almost law-like way (or at least reliably, whatever that means), gets you nowhere in explaining the disconnect between belief and behaviour. Indeed, it can't, because it tries to hide that very disconnect, or pretend it isn't there. But it is. (I've written more about this here.)

Radicalisation researchers are keenly interested in explaining behavioural (or action) radicalisation, which after all is the real threat to safety and security. The kind of researchers that Coyne would happily wave away actually spend their time going to places like Iraq and Libya to find out what drives intense commitment to both causes and groups, and have revealed how social, group-based processes can fuse groups into tight 'bands of brothers' who will kill and die for each other, just as you might for your family (another kind of radicalism, but a more acceptable one). If you keep banging on about beliefs, you'll never hear what these researchers, who put their necks on the line in a way that Coyne wouldn't dare, have to say. (Some relevant research is described in a feature I wrote for Nature a while back; see here and here for recent examples from Scott Atran.)
Concluding
Dan Jones quotes at length towards the end of his article words of Randy Borum, Professor of Strategy and Intelligence Studies at the University of South Florida, tying together the points Jones has made. Borum's original two-part paper can be accessed here and here).
If you think the above remarks have been unfair to the views of Jerry Coyne then I ask you to first read the original post where further caveats and alternative anticipated responses of Coyne are set out and discussed. If you think I have distorted Jones' post and done an injustice to Coyne then let me know.
Above all, if much of this is not familiar to any of us then look at Jone's final paragraph where he lists a small and up-to-date bibliography of scholarly research into the causes of (Islamic) terrorism.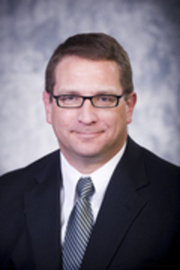 The following two tabs change content below.
Neil Godfrey
Neil is the author of this post. To read more about Neil, see our
About page.
Latest posts by Neil Godfrey (see all)
---
If you enjoyed this post, please consider donating to Vridar. Thanks!
---