This is the continuation of the previous post, Saving Jesus From Hypocrisy: Explaining Jesus' temper tantrum and mudslinging.
We have already seen how his teachings conform to Stoic concepts but what about his behaviour? Is he a hypocrite for teaching his followers to call no-one a fool only to subsequently turn around and call the Pharisees fools? And what about that infamous "temple tantrum" (Fredriksen, 2000)? How did Jesus in Gethsemane feel about facing the crucifixion?
This post will conclude by explaining how the author of the Gospel of Matthew may have shaped Jesus as a Stoic sage, sometimes by subtly modifying aspects of Jesus' behaviour in the Gospel of Mark. If I don't answer your questions I hope at least to have left a few more questions.
Before we start, however, we need to be sure we have a basic understanding of what Stoicism in Roman times taught about law, emotions and the Stoic sage.
Divine Law
We spoke of the law of God/Zeus in the previous post. For the Stoic philosopher divine law was not a set of precepts nor even a set of principles as we might expect.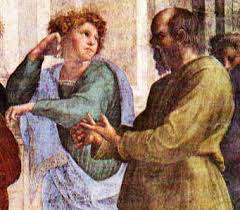 I'm reminded of the time I came to believe that "people are more important than principles" — meaning that even the noblest of principles (e.g. never lie, never use violence), followed wholeheartedly, can sometimes cause more harm to people than the breaking of them. Some of us who have read several of Plato's dialogues will recall Socrates arguing the same thing. Socrates accosts a well meaning young man and asks him a question about virtue; the young man might enunciate a principle that is an absolute virtue; then Socrates proceeds to unravel this view with a series of questions raising all sorts of situations where the principle is clearly not a virtue at all. Example,
Courage will sometimes require standing one's place in battle, but sometimes will require retreat or some other action; justice will sometimes require returning deposits, but sometimes will forbid it. (Brennan, T 2005, The Stoic Life: Emotions, Duties, and Fate, p.194)
Tad Brennan explains:
Thus in Stoic parlance, 'law' does not refer to a system of general principles, but to the particular injunctions of ethical experts. This is clear from their official definition of 'law'.

Nothing about the standard Stoic definition of law says anything about generality or universality; it simply says that a law is a prescription or imperative (prostaktikon) that prescribes (prostattei) or forbids action. [The Stoic concept applied] not to the orders codified in the general and 'law-like' principles that are followed in the second-best constitution, but to the exceptional, anomalous over-riding prescriptions of the kingly expert. The essential nature of the law, in Stoicism, is that it prescribes, that is, issues imperative orders or commands, and the act of prescribing carries no assumption of generality or 'law-likeness'; a reader . . . would assume that a prescription is an imperative or order, which, if anything, is more likely to be an ad hoc, one-off order that contravenes a standing system of general principles. Thus the centrality of 'law' to Stoic ethics has nothing to do with any interest in general, universal, or 'law-like' moral principles. (Brennan, T 2005, The Stoic Life: Emotions, Duties, and Fate, pp.193-194)
The Stoic Sage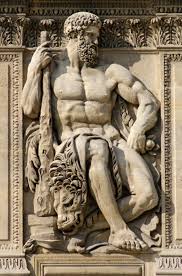 Recall from the previous post that only a Stoic sage, that most rare of persons, is the only one who is truly capable of living such a godly life. The sage follows not a set of precepts like civic codes but the will of Zeus expressed in universal law. And that universal law is not a set of rigid principles nor even a mind-set on 'intentions' to do right. One might say that even the Pharisees followed biblical principles and the wicked could borrow money with every intention of repaying it. The Stoic sage, like Zeus or God, embodied a far higher ethic.
One can see where this Stoic view is leading in relation to our theme of the Stoic Jesus in the Gospel of Matthew. A Stoic sage-like Jesus is vulnerable to being accused of violating righteous principles and law even though the reader can see he is the true embodiment of the highest law.
One might also understand at this stage that Jesus' own commands can only be truly understood and followed if one possesses godly wisdom and true virtue. That is, one is not spiritually mature if one reduces a teaching of Jesus to an 'inviolate principle' for all time and circumstances.
The above helps us understand more clearly the following explanation by Stowers in relation to Jesus:
Ultimately, there is only one way to know what is the right thing to do in a particular circumstance or what Zeus requires: consult a sage. According to circumstances, the sage might even go against what convention and local law deemed to be appropriate actions in order to perform an appropriate and perfect action. The sage's action, obedient to reason/Zeus, ultimately defines what constitutes a perfectly appropriate action in any particular circumstance. On this view, moral authority requires a perfect moral expert. Only the sage, then, stands as an authoritative interpreter of these common norms, codes, and local laws. . . . . 

I suggest that Matthew's Jesus, who, unlike the traditional Judean experts on the law, interprets the law with total authority and embodies God's own wisdom, is a figure shaped by the Stoic idea of the sage.  (2010-11-01). Stoicism in Early Christianity (Kindle Locations 1653-1661). Baker Publishing Group. Kindle Edition.
And again,
[T]he sage's action, although always following the will of God, the universal law and reason, might in particular circumstances be contrary to what the accepted moral norms of non-sages indicated was right, even for sages.  (2010-11-01). Stoicism in Early Christianity (Kindle Locations 1844-1845). Baker Publishing Group. Kindle Edition.
But isn't a Stoic supposed to have the full emotional range of Startreck's Spock? Again, another learning curve I've been taking on since Stowers' chapter and his various references.
Second, contrary to popular and scholarly conceptions of the Stoic, the sage was to be a highly "passionate" person who had and expressed strong feelings.(2010-11-01). Stoicism in Early Christianity (Kindle Locations 1853-1855). Baker Publishing Group. Kindle Edition.
"Impressions", Pre-emotions
By the end of this post we will see just how important this concept is.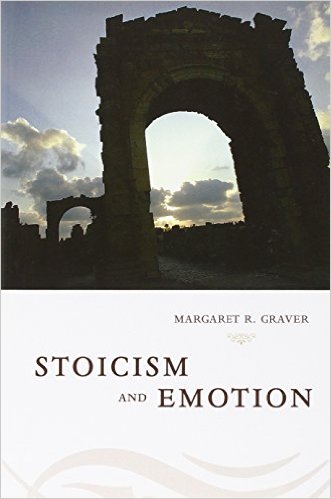 The emotions of mere mortals (those of us without the full understanding of the Stoic) are said to derive from false values. These emotions are responses to self-interested events and attachments to ephemeral possessions and are therefore not "good". Stowers finds a more rounded picture, however, in the work titled Stoicism & Emotion by Margaret R. Graver. Graver explains that for the Stoic anyone, even a sage, could be suddenly "struck" against their will by an initial feeling for a situation — an "impression" (i.e. a pre-emotion, a preliminary awareness of the emotion), but the wise will deflect that "impression" be means of right reason and will power; the foolish will assent to it. Experiencing the initial "impression" of the emotion is not itself a wrong.
Normal human emotions can be either good or bad: delight and desire are better than distress and fear. But even good emotions are mundane because they arise out of false values. One is delighted to see a poor person being given a generous gift, for example, yet this is an emotional response over an entirely transient material gain.
The Stoic on the other hand will learn to embrace the "corrected" version of these emotions, or "proper feelings" that have been trained by right reasoning and understanding. (The term for these higher Stoic emotions is "eupathic" responses.) Rather than delight at seeing a poor person receive a handful of money the true Stoic will have joy (chara) in seeing the act of generosity itself, not the money in the hand of the poor. The corrected emotion is towards the "genuine good" and not the false good.
I use the example of joy because it is "preeminent among eupathic responses" for the Stoic.
An "ignorant" person will express the bad emotion of fear (of death, say). The Stoic on the other hand will rise above this emotion — after all, death at a certain time may in fact  be God's will — and correct it into "caution".
The unreasoned emotion of "desire" (which includes anger as a subset of desires in the Stoic taxonomy) will have its higher counterpart in the Stoic's "wish" for the true values and the true good.
The evidence, I believe, following recent scholarship, shows that these good emotions might involve intense feeling such as in joy, religious reverence, and even erotic love. A sage would never have grief, anger, or fear. (2010-11-01). Stoicism in Early Christianity (Kindle Locations 1861-1863). Baker Publishing Group. Kindle Edition.
The Stoic sage interpretation of Jesus
So with this understanding of law, emotions and the sage in Stoic thought, let's have another look at the behaviour of Jesus in the Gospel of Matthew. 
Matthew was stuck with a certain kind of Jesus, the Jesus in the Gospel of Mark who was "extremely grief-stricken even to the point of death" and acted violently in the Temple.
However, Matthew also inherited from Mark "Jesus' ability to teach and act with unique authority."
Thus, Matthew's narrative gives the sense that only Jesus was rightly able to teach what he taught and act in the often dramatic and unorthodox ways that he acted. Of course, this is because he is the Son of God, the Messiah, and the Son of Man. (2010-11-01). Stoicism in Early Christianity (Kindle Locations 1846-1848). Baker Publishing Group. Kindle Edition.
However, Stowers continues by pointing out that "Son of God", "Messiah" etc have specific meanings that will mislead us in this question. Matthew is creating a new figure of Jesus that includes these roles and more, or that adds a new dimension to these roles.
But to put it in these terms ["Son of God", "Messiah", "Son of Man"] is to be anachronistic and to fail to imagine the possibilities that readers contemporary with the author could have brought to their reading. As is well known and widely accepted in contemporary scholarship, "son of god," for example, was a common expression for individuals thought to have a special relationship with the divine, from King David to Roman emperors and beyond. The Gospels are in the process of inventing the "Christian" idea that the Jews were looking for "the messiah."

In order to avoid anachronism, the historian has to ask what culturally available components Matthew drew upon to construct this strikingly new, yet conventional, figure. My claim is that the Stoic sage and aspects of Stoic ethics should be added to the mix. (2010-11-01). Stoicism in Early Christianity (Kindle Locations 1848-1853). Baker Publishing Group. Kindle Edition.
Calling the Pharisees "fools"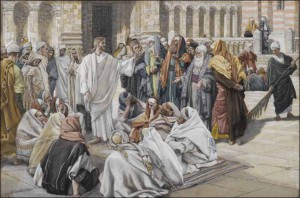 Viewing Jesus as a Stoic sage enables Stowers to explain Jesus calling the Pharisees fools (the very word Jesus taught his disciples not to throw at others) like this:
Matthew seems to present Jesus as sinless, the only living righteous one in the story and the embodiment of God's wisdom.[Matt 3:15; 27:4, 19] So Jesus can, without hypocrisy, call the Pharisees fools because he knows with certainty that they are fools and he is consistently wise. It is just and righteous censure. The unrighteous, the imperfect, on the other hand, cannot justly censure others in this way. (2010-11-01). Stoicism in Early Christianity (Kindle Locations 1864-1866). Baker Publishing Group. Kindle Edition.
Confronting the money changers in the temple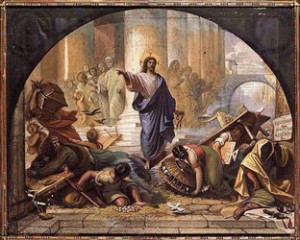 How might the "Temple tantrum" be explained as the act of a Stoic sage? Following the Gospel of Mark Matthew was probably compelled to include this episode in some way since it opens the way for the confrontation that leads to Jesus' crucifixion.
There are three Stoic interpretations: Stowers', Attridge's, Kalimtzis's, and in those little side-boxes my own thoughts (for what they're worth).
Stowers suggests (naturally enough) that Matthew was most likely influenced by "contemporary treatments of God's frequent displays of anger in the Hebrew Scriptures". We think of the Jewish philosopher Philo. Philo flatly denied that God was literally angry. When the Scriptures spoke of God's wrath they were using an metaphor of sorts to enable sinning mortals to grasp some approximation of how God was really feeling.
"Anger" is not associated with Jesus but there is another somewhat related word that has had "proto-Stoic" approval. That is "indignation" (nemesis). Aristotle lived prior to the Roman era but later Stoics did view him as a father-figure.
Evidence of reshaping can be seen also in the way the Stoic list treats Aristotle's trio of indignation (nemesis), envy, and rivalry in Rhetoric 2.9–11. For Aristotle, both indignation and rivalry are good emotions, such as are felt by good persons: indignation is distress at undeserved good fortune in others, rivalry distress which motivates us to obtain the goods others have. (Graver 2007, p. 58)
Later Stoics dropped "indignation" from their list of emotions. Nonetheless, is it not of some interest that indignation had a positive record? (Envy and rivalry were reinterpreted by Stoics as a bad emotions.)
Another point of potential significance is that Matthew adds to Mark's scenario a much more positive outcome to Jesus' action. Unlike Mark, Matthew concluded with Jesus' action preparing the way for amazing good and abundant praise:
14 And the blind and the lame came to him in the temple; and he healed them. 15 . . . [T]he chief priests and the scribes saw the wonderful things that he did, and the children that were crying in the temple and saying, Hosanna to the son of David . . . 16 . . . And Jesus saith unto them, . . .  Out of the mouth of babes and sucklings thou has perfected praise?
Stowers points out the not insignificant detail that the account of Jesus "cleansing the Temple" or "the temple action" (as it is more commonly called now) nowhere uses the word for "anger".
The episode of Jesus' confrontation with the money changers in the temple does not use the word "anger."

A sage, knowing that no other person can truly cause unjust harm to the sage's good (virtue), has no anger. Stoic theory might make it seem that the good emotions would only concern the sage's own good — what was up to him — and for the most part they do. But sources for the subspecies of the good emotions also have good emotions that express concern for the good of others. Pseudo-Andronicus, in On Emotions (SVF 3.432), for instance, defines good intent (εὔνοια) as "a wish for good things for another for that person's sake." One then might conceive of Jesus' action as an expression of his just indignation that the money changers were causing harm to their good and the good of others by devaluing a place where only the model of God's perfection ought to be exhibited.  (2010-11-01). Stoicism in Early Christianity (Kindle Locations 1869-1876). Baker Publishing Group. Kindle Edition.
Harold Attridge offers in the next chapter ("An 'Emotional' Jesus Stoic Tradition") a Stoic interpretation of Jesus' temple action in the Gospel of John:
The narrative does not describe his emotional state during his action in the temple (2: 12– 16), but the narrator comments that his disciples later remember words from Ps 69:9: "Zeal for your house will consume me." By implication, Jesus was motivated by "zeal" (ζῆλος [2: 17]), which might appear to be something akin to anger. (2010-11-01). Stoicism in Early Christianity (Kindle Locations 2040-2043). Baker Publishing Group. Kindle Edition.
Since Stowers' and Attridge's chapters there has appeared another work, Taming Anger: The Hellenic Approach to the Limitations of Reason, (2012) by Kostas Kalimtzis, in which we find the following about Philo's take on God's anger:
On the question of anger Philo made the all-important step of blending Stoic doctrines with disparate selections from Plato's writings, and then tying these to allegorical interpretations of Scripture. Steeped in the Hellenised culture of Alexandria, he made use of whatever Greek philosophical writings were in vogue to assert the primacy of the Law (Torah) as a guide to belief and praxis. One of the enduring accomplishments of this undertaking is that his writings introduced into Hellenised philosophical literature the Hebrew Bible as the model for understanding and controlling anger.
Following the Stoics, Philo also thinks of anger as a 'pernicious disease of the soul' (Alleg. Interpr. III, 124.6), but in a departure from them he holds that this evil passion is to be removed by God's grace. Exercises, no matter how refined, are secondary to belief and will not work without the aid of God's providential will.


Graver in an earlier section of her book listed thumos (heatedness) as one of the emotions that falls under the more general Desire. She describes thumos as "anger at its inception" (p.56).

That definition sounds to me very much like the "impression" of an emotion, or a pre-emotion that Stowers explained. See above. Recall that these "impressions" are not wrong but are involuntary experiences of even the Stoic sage.

If I am not being misled by piecing together these three different works in this way — Kalimtzis, Glover, Stowers — then it looks to me as if the Stoic can view Jesus' actions in the temple as "Heatedness" (thumos), which may be understood as a "pre-emotion" that falls short of anger.

I am learning, though. This is a question I would like to ask specialists in the Stoicism of the early Roman era.

Using Plato's concept of a tripartite soul, Philo argues that anger, which exists in the thumos, is controlled only when it submits to the reins of a deified logos. This enlightenment comes to humans in one of two ways:

(1) complete removal of anger or

(2) a second-best condition whereby anger continues to subsist though controlled by logos.

Both moderation and elimination are realised through God. The model for complete elimination by the grace of God is Moses, as interpreted by Philo. The second best, the person who moderates anger through effort and exercises, is personified by Moses' brother, Aaron, whom Philo describes as one of the prokoptôn (132.2 and 3.140.2), a Stoic word for the person who is making progress towards virtue. Aaron has the Holy Word of the Law placed over his thumos. God places the logos 'on the breast of Aaron … so that it may be … in the first place harnessed .. .' but Moses' anger is 'completely extirpated … root and branch', an excising that was 'received … as a gift from God without any labour or difficulty'. Indeed, Philo says God 'distributed to the wise man the best [quality of all], the power to cut out all his passions' (131). Anger is subdued by God's Law either incompletely, where anger continues to exist but is subject to the restraint of his Law, or completely eradicated, effortlessly, as a gift coming from His grace. In both cases, though, the cause of the mastery over anger is God. Whereas the Stoics reduced anger to a faulty judgment that could be corrected by reforming one's judgments, Philo moved the entire problem of subduing the passions to the realm of religion. God is the source of the Law. Once this step was made two results followed: (1) taming wrath was possible by submitting oneself to the word of God, and (2) God's providential wrath, as interpreted by humans, could become the reference point for the righteous deployment of anger.

There exists a divine anger that is unlike normal human anger. This anger is by definition intrinsically just; and Philo is perhaps the first to call this species of wrath 'just wrath', i.e. orgês dikaias and dikaian orgên (de Vita Mosis 1.302.6 and 2.279.2). This alone would be sufficient to make Philo a pivotal figure in the cultural transformation that was occurring. Even if he was not the first, his work appears to be the source of this concept for later Christian writers. This distinct species of 'just anger' is not to be inquired into; it is God's will in the form of a corrective that ensures the viability of the Covenant. Those who betray the covenant are smitten by it. Accordingly, Moses will order the Levites to slaughter the idol worshippers: 'Yea, slay them, though they be kinsmen and friends .. .' This deed comes as a command; it is executed as a duty and is pleasing to God. Others feel pity, but Moses honours the Levites for carrying out the bloody order. The Church Fathers will make Philo's treatment of this passage from Exodus into the exemplar of 'just anger', and it will become a commonplace reference for how human anger, once recast, can serve righteousness.

Also of lasting importance will be Philo's assertion that God's wrath in the Hebrew Bible should not be taken literally, for in truth God is free of passion. Staying close to Stoic doctrine, he argues that God is free of all passion. His wrath in the Scriptures is for causing fear among non-believers and immature minds." Philo is not always consistent with this doctrine. He is more than willing to jettison this view when confronted with sin against God. Anger then is portrayed as a mighty destructive force and Moses himself becomes swept away with it when he orders the Levites to slaughter the idol worshippers. This contradiction is one the Church Fathers will have to work on, but Philo is too close to the sources of his own religious belief to offer a consistent solution to this anomaly.

From the perspective that anger should come from an infallible judgment in the form of a corrective to sinners, Philo revised the Stoic doctrine of duties so as to sever it even further from any social or political context. The Stoics' rational ordering of duties is replaced by duty to God. An impenetrable divine will, one that is by nature inscrutable, is now made the source and the model for correct expressions of anger." The measure for righteousness in anger, something that entails social relationships between men, was now placed outside society. (Kalimtzis 2014, pp. 141-143)
As an aside but complementing that final paragraph that places a "just anger" that is not human anger into the mystery of that "impenetrable divine will" there is the following quotation I have taken from Runar M. Thorsteinsson's Roman Christianity & Roman Stoicism (2010):
Thus there is no actual violence in God, and the quotation, ''vengeance is mine, I shall repay'' must, therefore, be taken loosely.' Jewett himself ends up with the solution that the divine wrath spoken of in Rom 12.19 'belongs in that arena of unsearchable mystery celebrated at the end of Rom 11' (Romans, 777). (Thorsteinsson 2010, p. 170)
Kalimtzis's exploration above of Philo's views on anger places any Stoic interpretation of Matthew's Jesus in a richer context. Philo lived from 25 BCE to 50 CE.
Grieving in Gethsemane
Again Matthew was obliged to work with an episode from the Gospel of Mark: Jesus experiencing emotional turmoil in Gethsemane. This is not how a Stoic was supposed to face death.
Gospel of Mark 14:32-39

Gospel of Matthew 26:35-46

. . . began to be greatly amazed (ἐκθαμβεῖσθαι), and sore troubled.

. . . and began to be sorrowful (λυπεῖσθαι) and sore troubled.

And he saith unto them, My soul is exceeding sorrowful even unto death: abide ye here, and watch.

Then saith he unto them, My soul is exceeding sorrowful, even unto death: abide ye here, and watch with me.

And he went forward a little, and fell on the ground, and prayed that, if it were possible, the hour might pass away from him.

And he went forward a little, and fell on his face, and prayed, saying, My Father, if it be possible,

And he said, Abba, Father, all things are possible unto thee; remove this cup from me: howbeit not what I will, but what thou wilt.

let this cup pass away from me: nevertheless, not as I will, but as thou wilt.

And he cometh, and findeth them sleeping, and saith unto Peter, Simon, sleepest thou? couldest thou not watch one hour?

And he cometh unto the disciples, and findeth them sleeping, and saith unto Peter, What, could ye not watch with me one hour?

Watch and pray, that ye enter not into temptation: the spirit indeed is willing, but the flesh is weak.

Watch and pray, that ye enter not into temptation: the spirit indeed is willing, but the flesh is weak.

And again he went away, and prayed, saying the same words.

Again a second time he went away, and prayed, saying,

My Father, if this cannot pass away, except I drink it, thy will be done.
Stoic influence was strong among many of the second and third century Church Fathers who accordingly believed that grieving was morally wrong. One of these, Origen, like Philo (both lived and worked in Alexandria, Egypt), was familiar with the same Stoic authors as were read by the prominent Stoics Cicero, Seneca and Epictetus (Graver 2007). Both shared similar views on "impressions" or "pre-emotions" that we met earlier. These were depicted as "bitings", "preliminaries", "unplanned movements". They, undoubtedly indebted to earlier Stoics, explained these "pre-emotions" as "involuntary", dependent on "rational impression" and as continuing to abide in the persons of the wise.
Meanwhile it is instructive to see how useful the Alexandrians found this Stoic concept to be in their own work of scriptural exegesis. The task was challenging: readings had to be discovered which not only had plausible textual support but could accord with the prior theological commitments of the exegete and serve the purposes of religious instruction.

In the Christian writers, there was a need also for Scripture passages to be interpreted in such a way as to support a position in the Christological controversies of the day. With much at stake, the exegetes were philosophical opportunists, ready to lay hands on any philosophical tool they found sharp enough to carve a fine psychological distinction and robust enough to maintain that distinction under dialectical pressure. Consistency by the canons of Greek philosophical debate was not a major concern: concepts taken from Platonist philosophy, including the Platonist standard of moderation in emotion (metriopatheia), could be deployed alongside or even combined with Stoic ideas.

However, Philo, Origen, and other authors in this tradition did share certain broad presuppositions with the Stoics in matters of ethics. Anger, fear, grief, and the like, because of their commitment to the value of externals, are considered in their works to be unnatural and improper, not compatible with virtue or wisdom and by the same token not attributable to the divinity. Further, all these authors share with the Stoics a strong interest in describing the perfection of human nature.

In Philo, the exemplar of virtue is found especially in Abraham; in the Christian authors, in the incarnate Christ. Scripture passages which appear to validate ordinary emotions or to attribute them to God, to Abraham, or to Jesus Christ were therefore of particular concern. The involuntary 'preemotion' could sometimes be called upon to resolve the difficulty. (Graver 2007, pp. 102-103)
Stowers relies heavily on Graver here so I am detracting from none of his argument by adding the following:
Like Philo, Origen assumes that ordinary human emotions, grief and fear as well as anger, always imply some moral error, so that no emotion can be attributed to the deity or to any virtuous human. For this reason he devotes special attention to New Testament passages which seem to attribute emotions to the incarnate Christ.

A key passage is Matthew 26:38–39, which tells how Jesus in the garden of Gethsemane" began to be grieved and agitated . . . and said, 'I am deeply grieved, even to death.'" Origen is concerned that some who read this verse may seize upon Jesus' example as a way of defending ordinary human emotions. Also, he is concerned that Jesus' apparent distress may lead some readers to believe that Jesus was not truly divine but merely human, the error, he says, of "certain heretical sects." In his own comment on the passage, he therefore emphasizes the word 'began.' There is a big difference, he says, between beginning to grieve and actually grieving. Jesus did experience the beginning of grief and fear, but he did not grieve "with the grief of emotion itself." This is exactly the interpretive strategy that enabled Philo to maintain that Abraham did not mourn for Sarah. (Graver 2007, p. 106)
Matthew also changed Mark's word for "great amazement" to the more neutral "sorrowful". Stowers comments:
Matthew changes this to the common word for grief that the Stoics used, λυπεῖσθαι, which connects Matt 26: 37 to the word for grief in the quotation from Ps 42 [41]. Matthew then can be read in this Stoic way: Jesus had the initial "biting contraction" of grief that is natural to all humans, including sages, accompanied with his proclamation of the Scripture that predicted it, but he never allowed the natural preemotion to develop into an evil and unnatural emotion that construed his impending death as an evil.(2010-11-01). Stoicism in Early Christianity (Kindle Locations 1884-1888). Baker Publishing Group. Kindle Edition.
Finally Matthew adds a more Stoic line as a conclusion to Jesus' prayer:
In Stoic thought, life is a preferred indifferent. Life ought to be desired, pursued, and preserved, but one is not to think that who one truly is and what is truly valuable will be harmed by that natural and universal state of death that is another part of God's plan. In Matthew, the prayers of Jesus that follow can be read as expressing this attitude. At the end of the scene (26: 42) that starts with the "pre-grief," he calmly says to God, in effect, "If my death cannot be avoided, then your will be done." (2010-11-01). Stoicism in Early Christianity (Kindle Locations 1888-1892). Baker Publishing Group. Kindle Edition.
The famous Stoic Seneca in his letter On Consolation to the Bereaved wrote that a sage will involuntarily weep and shake with sobs at a funeral. He will also go beyond that feeling and express joy on "remembering the goodness and companionship of the loved one."
That a major Stoic figure can go this far shows that Matthew's author and ancient readers could quite easily construe Jesus' grieving in a way that would be consistent with the Stoically inflected teachings in the Sermon on the Mount.(2010-11-01). Stoicism in Early Christianity (Kindle Locations 1898-1900). Baker Publishing Group. Kindle Edition.
Problems Stoicism Solves
Very briefly:
Stoicism was the ideal tool at hand to mould Jesus into a, rather THE, superior teacher. Stoicism was a well respected philosophy; it was popular; and it had a reputation for rigour. Popular appeal and high moral standards — impossibly high as it taught the path of progress to human perfection.
It helped explain how the Jews could have been so blind, so evil, that God had to destroy their nation. Though they were preserving the Mosaic religion, the laws of God, Stoicism enabled the charge to be leveled at them that they were following "mere principles", "rules", and failed to understand the need to be "pure in heart" or virtuous in the highest Stoic sense.
---
---
Attridge, H.W. 2010, "An 'Emotional' Jesus and Stoic Tradition" in T. Rasimus, T. Engberg-Pedersen and I. Dunderberg (eds), Stoicism in Early Christianity, Baker Academic, Grand Rapids, MI.
Brennan, T. 2005, The Stoic Life: Emotions, Duties, and Fate, Oxford University Press, New York.
Davies, S. 2014, Spirit Possession and the Origins of Christianity, Bardic Press, Dublin, Ireland.
Graver, M.R. 2007, Stoicism & Emotion, University of Chicago Press, Chicago.
Kalimtzis, K. 2012, Taming Anger: The Hellenic Approach to the Limitations of Reason, Bristol Classical Press, London.
Stowers, S.K. 2010, "Jesus the Teacher and Stoic Ethics in the Gospel of Matthew", in T. Rasimus, T. Engberg-Pedersen and I. Dunderberg (eds), Stoicism in Early Christianity, Academic, Grand Rapids, MI.
Thorsteinsson, R.M. 2010, Roman Christianity & Roman Stoicism, Oxford University Press, Oxford.
The following two tabs change content below.
Neil Godfrey
Neil is the author of this post. To read more about Neil, see our
About page.
Latest posts by Neil Godfrey (see all)
---
If you enjoyed this post, please consider donating to Vridar. Thanks!
---