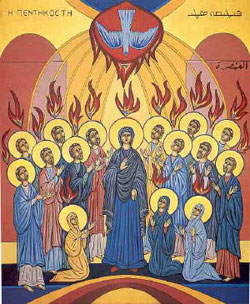 Richard Carrier addresses the question of the historicity of Jesus in On the Historicity of Jesus: Why We Might Have Reason for Doubt in the following order:
First, he defines the points that will identify a historical Jesus and those that will be signs of a mythical one.
Second, he set out 48 elements that make up all the background information that needs to be considered when examining the evidence for Jesus.
Third, only then does he address the range of evidence itself and the ability of the alternative hypotheses to account for it.
What Carrier is doing is enabling readers to think through clearly the different factors to be assessed in any analysis of the question: the details of the hypotheses themselves, our background knowledge (none of it must be overlooked — we must guard against tendentious or accidental oversights) and the details of the evidence itself. The book thus sets out all the material in such a way as to enable readers to think the issues through along the following lines:
— given hypothesis X, and given our background knowledge, are the details of this piece of evidence what we would expect? how likely are these details given hypothesis X and our background knowledge?
and (not "or")
— are the details of this particular evidence what we would expect given the alternative hypothesis (and all our background knowledge)? how likely are these details given our alternative hypothesis and our background knowledge?
That, in a nutshell, is what his Bayesian analysis boils down to. The point of the assigning probability figures to each question and simply a means of assisting consistency of thought throughout the entire exercise. (At least that's my understanding.)
I'll put all of this together in a more comprehensive review of Carrier's book some time in the not too distant future, I hope.
Meanwhile, I'd like to comment on the first ten of his background elements: those of Christian origins.
1. The earliest form of Christianity definitely known to us originated as a Jewish sect in the region of Syria-Palestine in the early first century CE. (pp. 65-6)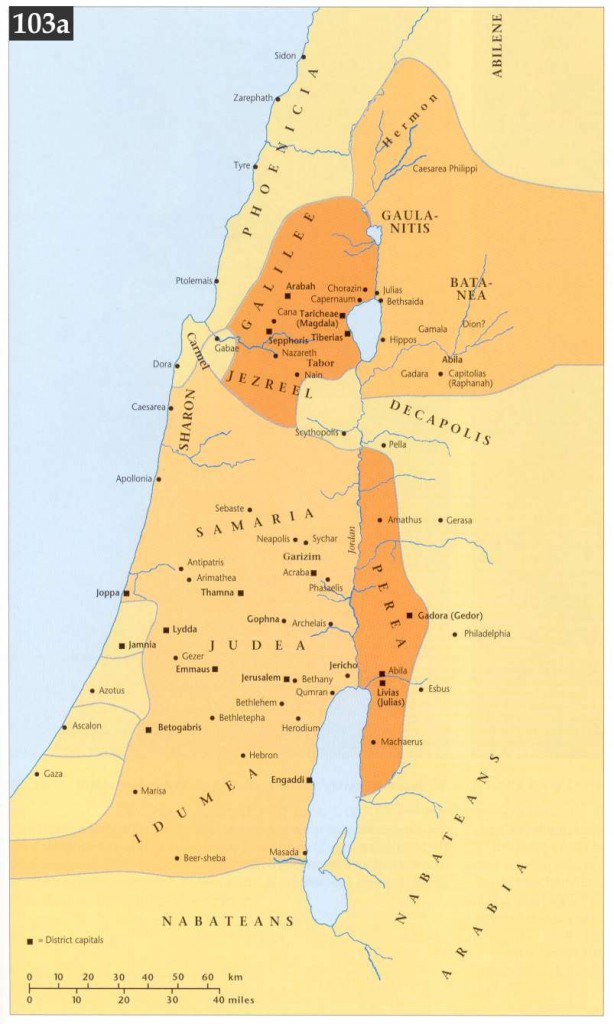 I have sometimes had questions about this common belief but as a rule I've run with it for the sake of argument. One alternative sometimes raised is that Christianity began in Alexandria; I have sometimes wondered if Asia Minor is where we can locate our earliest indicators.
There's also the temporal side of the question. What confirmation do we have that any Christian documents really were composed in the mid-first century? Are not our first independent witnesses to Paul's letters from the mid-second century?
To add to the complexity of the question we might even ask how we would recognize the "earliest form of Christianity"? Are the Odes of Solomon Christian? The Epistle of James? The first version of the Ascension of Isaiah (or at least the first version of its Vision scenario) and a possibly earlier rendition of the Book of Revelation? At what point do sectarian and philosophical texts focusing on Enoch, Melchizedek, the Logos and Son of God cease to be "Jewish" and become "Christian"? Was the literary activity after the fall of Jerusalem ("after" meaning within ten or forty years of that event) creating Christianity de novo or reacting against (or attempting to salvage) something that that had gone before?
I have sometimes wondered if the traditional spatial and temporal locations of Christian origins have been overly influenced by Gospel settings that are arguably more theological metaphors than historical references. Galilee (in both Mark and Matthew) appears to some scholars and astute lay readers as symbolic of gentile regions where the church was located as opposed to Judea represented by Jerusalem.
Against the entirely symbolic interpretation we have Paul's letter to Galatians in which he describes his visit to Jerusalem and church leaders there. But some have argued that even this is a metaphor for Rome and the account is a cover for Marcion's confrontation there.
And what if Brodie's suggestion that Paul's letters were literary compositions from the hands of various authors belonging to a "school" or "schools" of some sort can be sustained?
Was there ever a clear beginning point of Christianity? Was it something that emerged in fuzzy areas somewhere on a continuum of various movements and ideas? Is what we see post-70 a phase-two development? If the phase-two development is closer to what we would recognize as Christianity then should we relegate earlier movements to something else?
In the end it is probably easier to justify a Syria-Palestine provenance than any other, and it is easier to argue that it is more probable that Paul's letters preceded the fall of Jerusalem than that they were created later. The earliest independent evidence for Paul's letters appears to coincide with their being riddled with proto-orthodox interpolations. Moreover, there was presumably some notable first century figure that was the basis for the importance of the Paul who was so hotly debated in the second century.
I'm quite willing to work with an early-mid first century Syria-Palestine origin. The possibility of the other questions serve to remind me that all reconstructions and hypotheses can only ever be tentative. But that's true of any and all truly scientific hypotheses.
2. When Christianity began Judaism was highly sectarian and diverse. (p. 66)
No question. My questions are directed at the works of those scholars who write as if this were not so. Maurice Casey and James Crossley, for example, build much upon the assumption of what Jesus would inevitably have done and taught on the basis of his being "a Jew". Levitical rules are assumed to have been observed by all "typical Jews" as if they were all mandated legislation from a central legislative and educational body.
3. (a) When Christianity began, many Jews had long been expecting a messiah: a divinely chosen leader or saviour anointed . . . to help usher in God's supernatural kingdom, usually (but not always) by subjugating or destroying the enemies of the Jews and establishing an eternal paradise.
(b) If these enemies were spiritual powers the messianic victory would have been spiritual; or both, as in the Enochic literature.
(c) Jewish messianic expectations were widespread, influential and very diverse. (pp. 66-7)
I am not sure I know all of the evidence upon which all of this rests. To what extent should we extrapolate from sectarian literature popular social attitudes? Are not the rebel movements depicted with messianic trappings by Josephus from the years immediately preceding the Jewish War rather than from the "early first century"? Is there not some ambiguity about the messianic status of those figures anyway? Do we need popular messianic ideas to account even in part for Jewish rebellion against Rome?
No doubt there were messianic hopes among the Qumran sect. Should we consider them representative of the rest of Judaism, however? Does not Matthew's Gospel imply that popular expectation of a coming messiah was not in the popular consciousness but that messianic ideas were the preserve of esoteric intellectual inquiries among the scribal elites?
But it's a while since I've read around this question. I should read the works Carrier lists in his extensive bibliography before commenting further.
4. (a) Palestine in the early first century CE was experiencing a rash of messianism. There was an evident clamoring of sects and individuals to announce they had found the messiah.
(b) Christianity's emergence at this time was therefore no accident. It was part of the zeitgeist.
(c) Christianity's long-term success may have been simply a product of natural selection. (pp. 67-73)
Carrier opens his discussion of this element with:
This element is often denied, or its basis not well understood, so I will pause to establish it before moving on. 
That sounds like he's addressing me among others. His discussion is certainly in depth and accompanied by much supporting literature. As above, I will need to take time to read the works Carrier cites.
I confess I did begin to find myself giving some ground on my former doubts when I read pages 67 to 73. The darts that started to take their toll on my earlier views:
Philo's messianic references in Rewards and Punishments
Reminders that acts of Joshua (e.g. parting the Jordan and having walls of cities tumble) are indeed related to varieties of Second Temple messianic concepts
That Simon Magus (and John the Baptist) were or could well have been viewed as messianic figures
The relationship between Exodus narratives and motifs and messianism
5. Even before Christianity arose some Jews expected one of their messiahs heralding the end-times would be killed before the final victory. (pp. 73-81)
This was not an area I had given much thought to before. The evidence Carrier laid out convinced me that this certainly is a "background fact" and not a mere "maybe it was possible" speculation.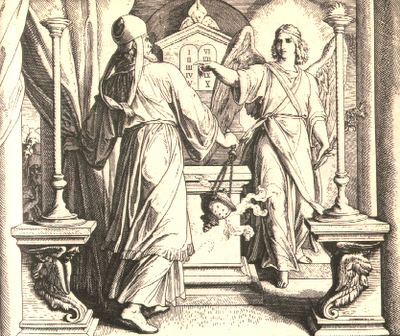 6. The suffering-and-dying servant of Isaiah 52-53 and the messiah of Daniel 9 have numerous logical connections with the "Jesus/Joshua Rising" figure in Zechariah 3 and 6. (pp. 81-83)
I know these Zechariah passages well from various prophetic speculations in my cult days. I had tended to push them out the back-door of my mind after I left that stage of my life but Carrier has pointed to sound reasons to take them seriously in the context of this question. Zechariah does, after all, feature heavily in the Passion accounts of the Gospels. The passages were no doubt included in discussions among Second Temple Jews concerning messianic expectations.
The raw concepts that were refined by Christianity as we think of it were surely being turned over in discussions before clearly recognizable Christianity itself emerged on the scene. As I mentioned above — can we be certain Christianity actually had a clearly definable starting point? This was one of Earl Doherty's themes.
7. (a) The pre-Christian book of Daniel was a key messianic text, laying out what would happen and when, partly inspiring much of the messianic fervour of the age.
(b) The text was widely known and widely influential, widely regarded as scripture by early Christians. (pp. 83-87)
Do books really inspire movements or is it movements that discover books as they are needed? (I'm not asking that rhetorically.)
Carrier supports this claim with reference to the "many copies and commentaries on Daniel recovered from Qumran" but his additional evidence is less secure in my opinion: "it's evident also in the fact that the Jewish War itself may have been partly a product of it." I'm not sure that we should be using a "may have been" as evidence for a claim. Rather, the Jewish War "may have been" an indicator that the book of Daniel was very popular.
But no matter. Either way, yes, I am open to the likelihood that Daniel was such a popular work at the time. Carrier's argument suggests we should keep such a cultural phenomenon clearly in mind in any discussion of Christian origins.
8. (a) Many messianic Jewish sects were searching the (Hebrew and Greek) scriptures for secret messages.
(b) It follows that the Jews who became the first Christians had been searching the scriptures this way this long before they became Christians. (pp. 87-88)
Good point. The traditional narrative that the first Christians only began searching the scriptures for explanations of messianic expectations after the death of Jesus is not consistent with what we know of the Second Temple era.
9. The early first century concept of scriptures embraced not only writings that became canonized but many more works, many of which no longer exist; further, of those that do still exist, including canonical texts, the early first century versions were sometimes quite different in details. Texts in places were been modified, changed, before their canonical versions were finally settled. (p. 88-92)
Again, a point worth remembering. It's not a good idea to build monumental cases upon fragile textual nuances and partial manuscript witnesses. When variant readings are testified in the literature it is a good idea to take these seriously.
10. Christianity began as a Jewish messianic cult preaching a spiritually victorious messiah. (pp. 92-96)
I won't repeat the nine subparts to this element. As Carrier notes, "None of this should be controversial." Some, he acknowledges, may question the idea that the earliest Jesus cult attributed an atoning power to the sacrifice of Jesus, but I'm not one to raise such a question. I have posted on this extensively in the past, in particular when addressing Levenson's book, The Death and Resurrection of the Beloved Son, as well as other works (e.g. Isaac bound) on the Akedah (the Genesis story of Abraham's willingness to sacrifice Isaac).
.
Something I found useful
When in high school I read a series of seven books on mnemonics that my father bought me. They were about a "Trent" memory system. I haven't used its tricks for years now but I did use it extensively soon after reading the books. It was so good it caused me thrills of guilt when doing exams because all the details I needed to recall were set out there in my mind as vividly as if on an open book right beside me. I decided to drag it out again to help me keep in mind all of Carrier's 48 background elements (Trent provides an easy way to recall up to 100 things in sequence). When discussing and evaluating details of evidence pertaining to the question of Jesus' historical existence Carrier regularly refers back to particular background elements by number. That would normally mean I'd have to be flicking back through pages or consulting written notes to see what he was referring to so I was glad I made that small effort to have them all ready for recall in my mind.
The following two tabs change content below.
Neil Godfrey
Neil is the author of this post. To read more about Neil, see our
About page.
Latest posts by Neil Godfrey (see all)
---
If you enjoyed this post, please consider donating to Vridar. Thanks!
---