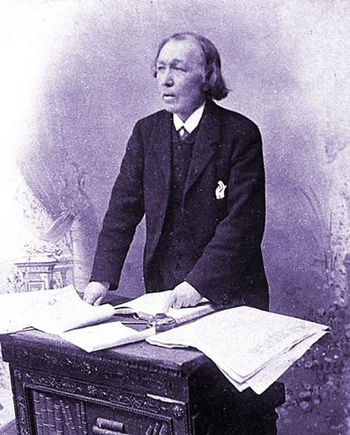 Don't expect to get much out of this post; I'm just letting off some steam.
This afternoon while we were channel-surfing among several games on DirecTV's NFL Sunday Ticket, I paused and asked my wife to listen to a sentence from a book I was reading. When I finally finished, she admitted she didn't understand any of it and asked me if the author was a native English speaker.
Sadly, the sentence was not the product of a single foreign author, working hard to compose in an alien tongue, but of two authors — one from Canada, one from the U.S. — both with PhDs. You might think that having two educated minds working on the same essay would result in better prose, with the excesses of one writer being held in check by the other.
In this case it didn't work out that way. If anything, Alan Kirk and Tom Thatcher appear to have been engaged in a competition to write the most obscure prose imaginable. As a result, reading their essay, "Jesus Tradition as Social Memory" (Memory, Tradition, and Text, 2005, pp. 25-42) is like watching random words splash over your brain. You recall the act of reading, but you have no memory of the content.

I then recalled ex-Secretary of Defense Donald Rumsfeld's impenetrable prose, which when re-formed as poetry, somehow took on an almost zen-like quality.
The Unknown

As we know, 
There are known knowns. 
There are things we know we know. 
We also know 
There are known unknowns. 
That is to say 
We know there are some things 
We do not know. 
But there are also unknown unknowns, 
The ones we don't know 
We don't know.
—Feb. 12, 2002, Donald Rumsfeld, Department of Defense news briefing
So, I wondered if perhaps Kirk and Thatcher's word-piles might fare equally well if given the same treatment. Here's the versified sentence I read to my wife.
Semantically Fused Traditioning Epiphenomena

Applied to the problem
of the Gospel traditioning processes,
this approach argues
that Jesus was represented
through multiple acts of remembering
that semantically fused
the present situations
of the respective communities
with their memory of the past
as worked out in commemorative practices,
with neither factor swallowed up by,
or made epiphenomenal of,
the other.
Well, it still feels as if I stuck my head in a barrel of random words, but at least it looks nice. Let's try another one.
Integrally Emerging Semantic Negotiation

The insight that Jesus traditions
integrally emerged
from the semantic negotiation
between salient pasts
and open-ended "presents"
in ever-changing contexts
of commemoration
has methodological implications 
for historical Jesus research.
Could somebody put that to music, please?
Finally, here's one more. It's short, but deep.
Apparent Typifications in Normative Dimensions of Commemoration

The apparent typification
of narrative scenes,
for example,
and their subordination
to sayings and pronouncements
in the Gospels
may reveal a heavy investment
in the normative dimension
of commemoration of Jesus.
If you say so.
Is it any wonder I'm having trouble plowing through this Jesus-Memory stuff?
The following two tabs change content below.
Tim Widowfield
Tim is a retired vagabond who lives with his wife and multiple cats in a 20-year-old motor home. To read more about Tim, see our
About page.
Latest posts by Tim Widowfield (see all)
---
If you enjoyed this post, please consider donating to Vridar. Thanks!
---