The Acts Seminar Report (Acts and Christian Beginnings) maintains that, contrary to the view that has long been widely held among biblical scholars, the author of Acts (with the routine caveats we call him Luke) did know and use the letters of Paul.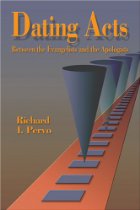 I begin with some comments by one of the Acts Seminar Fellows, Richard Pervo, in his 2006 work, Dating Acts, because thy sum up some of the apparent reasons scholars have traditionally rejected the idea that Luke knew (or used) the letters of Paul.
[Morton S.] Enslin states that rejection of Paul's letters as a source for Acts was a result of the reaction against the Tübingen school and claims that this reaction became like its polar opposite, "une sort de these qui n'a pas besoin de demonstration," [="A type of thesis that requires no proof"] the "assured result of higher criticism." (p. 54)
Scholars who have considered Luke to be primarily an historian have argued that he could not have known of the letters
because they would have clarify some issues and correct some errors. (p. 137)
Those who have seen him as a theologian have been able to argue that Luke's Paul was so different from the Paul of the letters that Luke must have chosen not to use the letters
because they presented a different theology. (p. 137)
Pervo, however, was able to note that a growing appreciation of Luke as an author allows us to acknowledge that as a creative writer Luke was free to use or not use sources as he willed. Scholars have also come to increasingly accept that even as an ancient historian his purposes differed from those of modern historians.
I love Pervo's conclusion, and I am sure Thomas Brodie (whose latest publication I have been blogging about) would, too:
That is to say that the question can no longer be dismissed by resorting to the shoulds and woulds that posit what Luke would have done and how he should have used Paul. Statements of this nature reveal what their proponents would do, but shed no light upon ancient practices in general or upon Lucan practice in particular. They are egocentric and anachronistic.

Especially painful for some has been the inevitable conclusion that, if Luke knew Pauline letters, he ignored them at some points and contradicted them at others. Why this experience should be more painful than it is with regard to the Gospel of Mark — which Luke also ignored at some points and contradicted more than once — is not perfectly clear, but there can be no doubt it has been a burden.

As Enslin says, "The common denial . . . that Luke knew or used the Pauline letters needs fresh consideration instead of automatic repetition." As the followers of the Artemis of Ephesus allegedly learned (Acts 19:21-40), constant reiteration of a claim does not make it valid or effective. (pp. 54-55, my formatting and bolding, italics original)
So why would Luke have created such a different Paul from the one found in the letters? And why would he have used the letters to create that different Paul? I'll return to that question at the end of this post.
It's time to look at what the Acts Seminar says about the evidence. (It's brief. I could not hope to cover Richard Pervo's 100 pages of packed argument and illustrative tables here. I have posted a few detailed arguments, however, coincidentally by another who was a Seminar Fellow, Joseph B. Tyson: How Acts Subverts Galatians; Dating the Book of Acts, 6, late date reconsidered (Paul's letters).)
Words Taken Out of Paul's Mouth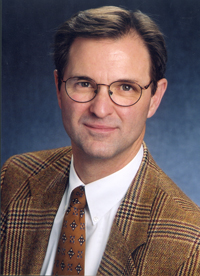 Perry Kea introduces the position of the Acts Seminar: since the Seminar concludes that Acts was written in the early second century, the likelihood that Luke used Paul's letters is increased, as some scholars such as William O. Walker have argued. (p. 11)
Kea points to Acts 15, the account of the Jerusalem Council, as an example of how Luke made use of the letters:
Paul describes this meeting from his point of view in Galatians 2:1-10. We read of the evident tensions between the different groups there.
Luke, however, masks over those differences. He begins by taking the essence of Paul's defence of the Gentile mission and putting that message into the mouth of Peter. So in Acts 15 it is not Paul who makes the speech but Peter. Yet Peter's words in Acts 15 are based on the ideas and key terms we read in Galatians 2.
In this way, Luke makes it appear that Paul's views were shared by Peter (and the rest of the Jerusalem leadership). Walker's study demonstrates that Luke does not follow Paul's account slavishly, but rewrites it to serve his own literary and theological purposes. (p. 11)
In a later essay in the book, William Walker Jr adds his thoughts on this same point. He lists the following details of Paul's words in Galatians that have been reassigned to Peter in Acts:
Like Paul, Peter (pages 116-17)
In this way, Walker explains, Luke manages
to "Paulinize" Peter — that is, to portray him as in essential agreement with Paul's understanding of the gospel. (p. 117)
This appears to have been part of Luke's effort to "rehabilitate" Paul who had a reputation (in the eyes of many Christians) of being an apostle for the heretics.
A Basket Case
(That header is taken from Richard Pervo's discussion of the same passages in Dating Acts)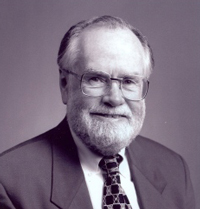 William O. Walker in the opening of his "cameo essay" writes that a growing number of scholars are now coming to accept that Luke knew at least some of Paul's letters. The primary evidence buttressing this change of view
consists of numerous rather striking verbal parallels between specific passages in Acts and specific passages in the letters and, to a lesser extent, some significant substantive and ideational parallels. (p. 116)
(Parallels!? Anyone who dismisses Thomas Brodie's or Dennis MacDonald's works on parallels between New Testament writings and Old Testament or even Classical texts with the dismissive (and erroneous) label "parallelomania" must also dismiss all the arguments for the dependence of Acts upon the letters of Paul. Or maybe arguments for intertextuality are less threatening in the case of Acts and Paul.)
One noteworthy example: Acts 9:23-25 and 2 Corinthians 11:32-33
Let's set them out here for easy reference.
Acts 9:23-25
23 And when many days were fulfilled, the Jews took counsel together to kill him:

24 but their plot became known to Saul. And they watched the gates also day and night that they might kill him:

25 but his disciples took him by night, and let him down through the wall, lowering him in a basket.
and 2 Corinthians 11:32-33
32 In Damascus the governor under Aretas the king guarded the city of the Damascenes in order to take me:

33 and through a window was I let down in a basket by the wall, and escaped his hands.
Walker points out that the primary difference between the two accounts is the identity of Paul's opponent. Was it the Jews or was it the governor?
Since Acts has a tendency to blame the Jews for all of Paul's difficulties and to exonerate the civil authorities, Acts appears clearly to be secondary. Therefore Paul's report in 2 Corinthians likely served as the source for Luke's account of the same incident in Acts. (p. 116)
What, When and Why?
Walker also refers to Richard Pervo's work, Dating Acts (referenced above), and points out that the evidence suggests that Luke knew not just one or two letters but an array of them that included the post-Pauline Colossians and Ephesians.
This suggests that Luke was familiar with a collection of letters. Such a collection most likely would not have existed until near the end of the first century or early second century . . . (p. 117)
The reason, Walker (and others) offer to explain why Luke would have used Paul's letters in this way, is that apparently Luke wished to downplay any differences between Paul and Peter and the Jerusalem apostles generally. He apparently sought to claim Paul for an emerging "orthodoxy" and saw Paul's letters as controversial and stumbling blocks to that goal.
Pervo concurs. He writes that Paul's letters were well known and controversial. He even presents an analogy from American history. In order to unite the nation through the period 1900 to 1950 it was important that the virtues of Lee be highlighted and his flaws airbrushed away; and conversely for the generals of the victors, Grant and Sherman, to be painted as "dreadful villains".
.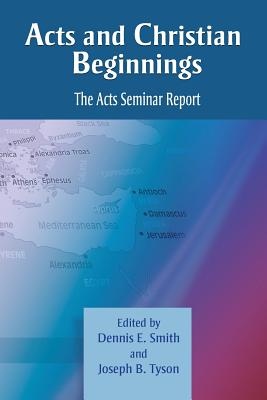 The following two tabs change content below.
Neil Godfrey
Neil is the author of this post. To read more about Neil, see our
About page.
Latest posts by Neil Godfrey (see all)
---
If you enjoyed this post, please consider donating to Vridar. Thanks!
---