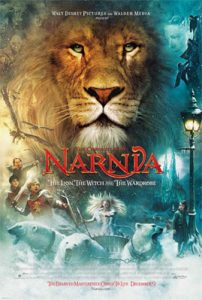 Until recently I had always understood Aslan was the lion from The Chronicles of Narnia series. (He was also a not overly subtle cypher for Jesus in C.S. Lewis's novels.) But I don't live in America so am a latecomer is learning that he is really a prominent Muslim scholar who is now in the spotlight for writing a book about Jesus. That there was any controversy about a Muslim writing a book about Jesus led me, in my naïvety, to assume that Americans were excited that a scholar from that "greatest of evils in the world today", Islam, had somehow seen the glorious light of the true Saviour of that "greatest crusading nation against all evil and darkness in the world", the United States of America. It's always a propaganda coup to have any of the enemy come over to acknowledge a virtue in your cause.
American readers will know how wrong I apparently was.
I have since caught up with the world through Al Jazeera online where I read this:
The subheading is this:
Reza Aslan's embarrassing Fox News interview speaks to the right wing's desire to suppress progressive ideologies.
It is written by Mark Levine, a "professor of Middle Eastern history at UC Irvine, and distinguished visiting professor at the Center for Middle Eastern Studies at Lund University in Sweden . . . "
Mark Levine's article is triggered by this recent Fox interview with Alsan:
[youtube=http://www.youtube.com/watch?v=vwWbPpFZ31s]
Levine sees more than "mere" Islamophobia at the heart of this controversy:
Ultimately, what's involved in the attack on Aslan's book represented by the Fox interview, however, is something much more telling than mere Islamophobia. Rather, it's an attempt by conservative Christian commentators deeply tied to the corporate elite to stifle any attempts to reapproach the founding acts of their faith from a progressive perspective at a moment when an unprecedented number of Americans have, or will at some point, live near or below the poverty line . . . . .
The full article is at OMG! A Muslim is obsessed with Jesus.
I have done my duty and ordered the book. I expect to blog something on it. I hope I won't fan anything unsavory, except, perhaps, the usual suspect theologians who don't like an outsider questioning the assumptions upon which their careers and reputations have been built.
The following two tabs change content below.
Neil Godfrey
Neil is the author of this post. To read more about Neil, see our
About page.
Latest posts by Neil Godfrey (see all)
---
If you enjoyed this post, please consider donating to Vridar. Thanks!
---