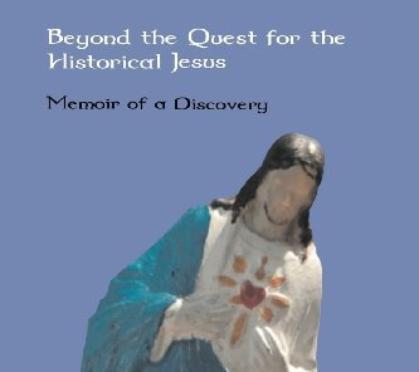 The theme of Act 2 is how Brodie learned that the biblical writers found much of their material in literary sources.
In 1980 Brodie met Joseph Fitzmyer in Washington, DC, and asked him to comment on an article he (Brodie) had had published in the Journal for the Study of the New Testament the previous year. It was on Luke's use of Chronicles. After considering the argument Fitzmyer set Brodie on a new journey with one question:
'Is the process you are invoking found elsewhere in the ancient world?'

Brodie had no answer.
So this is what followed:
As never before I started wading through libraries, and eventually hit on the obvious — the pervasive practice of Greco-Roman literary imitation (mimēsis) and its sundry ancient cousins, many of them Jewish. Jewish practices included rewriting and transforming older texts; and Jewish terms included rewritten Bible, inner-biblical exegesis, and the processes known rather loosely as midrash, Hebrew for searching — in this case searching for meaning.

What I had noticed within the Bible was the tip of the iceberg. Here was a whole world of diverse ways of deliberately reshaping diverse sources.

The process I was invoking was not just present in the ancient word — it was at the very centre of ancient compositions. And the New Testament use of the Old, pivotal though it is, is just part of the larger pattern whereby the Bible as a whole distils the larger world of ancient writing. (Beyond, p. 44 – my bolding and formatting)
Biblical studies, Brodie reflects, "had developed in a world where the very concept of any form of imitation was fading, and aversion to the notion of imitation had affected even classical studies." Though he had studied both Virgil and Homer in high school there was no teaching that one had imitated the other. The Oxford Classical Dictionary had no entry for imitation until its 1996 (third) edition.
Traditional source criticism
Continue reading "Making of a Mythicist, Act 2, Scene 3 ("That is an important thesis")"