I disengaged from the question that was being asked, falling on the last resort of the scholarly scoundrel: "I'm just trying to figure out what really happened!" (Daniel Boyarin)
Most of us [biblical scholars] are just trying to follow the evidence. (Larry Hurtado)
.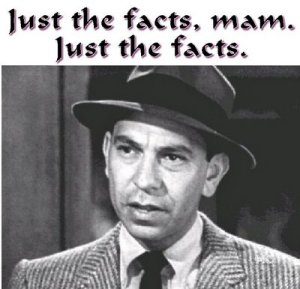 Forget mythicism or the Christ myth debate. That's irrelevant. Or should be. What matters is the evidence we have, understanding it and explaining it. The evidence we have from the early days of Christianity is a literary and a theological Jesus. No-one I know of in my circle gloats or thinks they are scoring points over whether they can prove or disprove the existence of the historical Jesus. What interests them is understanding the best way to explain both the nature of early Christianity and Christianity's origins. What matters is making the best sense of the data available. But first we need to have a clear and valid understanding of what constitutes the data to be explained.
In my previous post I noted what should be a simple truism: scholars of Christian origins generally are doing little more than paraphrasing (in scholarly language and with their own qualifying preferences) the Christian myth we have inherited from the Bible.
I have no doubt the bulk of them are very sincere and would sincerely censure me for suggesting that their scholarly pursuits are trapped in the myth itself. This blog has frequently posted observations of the ineptitude of some biblical scholars who seem to fall very short with respect to rigour and understanding of questions of historical methods, awareness of what their peers and foundational predecessors have written, and even the very nature of scholarly bias and the meaning of evidence.
The second of the quotes above struck me at first as a caricature. Surely a professor would know something about the nature of bias in any scholarly pursuit and especially in one as ideological as biblical studies.
Apparently not. I attempted to post a comment addressing the naivety of this view but my comment was rejected. The same professor even remarked that my suggestion of bias in the scholarly field amounted to the charge of a "conspiratorial agenda". Does a professor really believe that the alternative to freedom from bias is deliberate conspiracies? Or is this a defensive response against lay critics who can see the emperors are scantily clad?
So I post here the message that the professor did not appear to want others to read on his blog:
I do not believe biblical studies is unlike any other academic discipline and institution when it comes to questions of institutional (let alone personal) bias. Bias is a necessary part of the human condition and without it we cannot function. Surely everyone knows that the trick is to be aware of our biases and that that is not always a simple matter.
We don't need to go beyond Albert Schweitzer's observation that up till his own day scholars had produced an array of historical Jesus figures, each one in the image of his scholarly creator.
The latest historical Jesus figure I've encountered was only a few months ago and he, too, is very much the spitting image of his maker, Rabbi Joseph Hoffmann (i.e., all his scholarly peers are failures, only he can rescue them, but they don't listen to him, he is without a place, and he sure as blazes doesn't love everybody). I think we can conclude little has changed since Schweitzer's day in this respect.
No one "simply follows the evidence"
No one "simply follows the evidence" without some form of bias to guide them. We must first ask questions, and the questions we ask will be an indication of the values or interests we have. Some biases are healthy and socially rewarded, such as a predilection to want to find evidence to convict a troublemaker or vindicate an innocent.
If we study an historical topic it is because we have some interest in doing so, whether that is to pass an exam or to learn more about a question, event or person that has special meaning to us. We must necessarily have some personal interest in a particular outcome of our study. So someone studying Christian origins may do so
to gain a deeper appreciation and understanding of what they can learn happened that led to the Christian faith they hold; or
to gain a wider awareness of what happened that led to the faith that they themselves do not hold but that is significant for its wider role in their culture.
Those who have the former interest will naturally be biased to study questions that fall within certain parameters of their faith.
Those who pursue the latter interest will necessarily have other personal interests influencing the approach they take, just as anyone interpreting current affairs will interpret what they hear or read through their political and cultural biases.
One obvious interest that will necessarily impinge on anyone making a career of their interest in an academic institution will be to earn the respect (not the same thing as agreement) of their peers. It may not matter that they dress in nothing but a tie, underpants and rubber boots, and argue against everyone else in their faculty, but it will matter if they utter a view that is universally condemned (e.g. a medieval scientist disagreeing with Aristotle, a Soviet scholar disagreeing with Marx, an American scholar in the 1970s arguing that archaeology undermined the historicity of the biblical patriarchs and kingdom of Israel).
Framing questions, choosing the data, deciding relevance
It is easy to seduce ourselves into believing that we are being quite objective when we lay out data before us and say, See, all I am doing is following this evidence. Historians, any researcher, must first select from a mass of data what they consider relevant to their question. That means they must make value judgments and that means their biases get involved. (Even the question they choose to ask is a reflection of their interest, or their biases.) Not all scholars appear to be able to recognize this inevitable fact:
As a method, he claims to be interested in the "practices" or "religious experience" of the earliest Christians. Since he wants to recover the earliest possible Christian practices, he looks almost exclusively at Jewish, not gentile, practices as his data. (Michael Peppard, The Son of God in the Roman World, p. 21, reviewing Larry Hurtado's Lord Jesus Christ.)
We see here Peppard's observation that a scholar's interest and choice of question is inevitably, by nature, a reflection of bias. Another scholar, such as Peppard, who approaches the data with a different interest (bias) can produce a different answer to a particular question. (Peppard will find logical inconsistencies in what Hurtado defines as "religious practices" — another indication of how bias affects our definitions and view of the data — and argue that evidence from the non-Jewish data is at least equally relevant.) That's because a different interest is likely to attribute different significance or relevance to the same data, and make different selections of what is relevant data because of that interest (bias).
Peppard's explains why he believes his and Hurtado's views of what is relevant data (or evidence) are so different:
Hurtado's work is, if not apologetics, unapologetically Christian, with an emphasis on orthodox Christology. (p. 21)
So one sees here how it is possible for even the question itself (the origin of a certain assumed Christology) to be a product of bias.
Confusion about the nature of the data to be explained
Scholarly bias can even condition a scholar into being completely misled about the very nature of the data upon which he or she would be expected to build a hypothesis.
Data is the raw material with which a researcher works. Data needs to be interpreted to become information. Interpretations are always guided by our values, our conditioning, our biases. But the data itself is the absolute rock bottom raw material at the scholar's disposal. Data has to be explained so we can make sense of it and know how to use it in the construction of theories to explain why it exists as it does.
Scholars who believe that they are doing nothing more than trying to follow the evidence (implying that bias does not impact on what evidence they choose to select or how they interpret the evidence or use it to answer certain questions) are in some cases even confused about the very nature of what constitutes data for early Christianity.
One professor has set out what he believes is "the data" that anyone studying Christian origins needs to be able to explain. The context was a discussion of the Christ myth theory, so he selected what he said was "data" that required explanation. As I said at the outset, let the Christ myth question be laid to rest. At least lay it aside in the context of the larger question of understanding Christian origins where the evidence to be explained consists of a literary and theological Jesus.
the data . . .
the eruption of a Jesus-movement about 30 CE, in which the figure of Jesus was central, and among devout Jews of Roman Palestine;
Saul of Tarsus' indignation and sense of obligation to destroy this movement;
Saul's focus on Jesus' crucifixion;
the body of Jesus-tradition in the Synoptics all seems to have a Palestinian flavor, includes such remarkable stories as some of the parables, etc;
in the numerous indications of opposition to the early Jesus-movement there is no claim that the figure of Jesus never existed (surely it would have occurred to someone to make the charge if there were any doubt);
Paul would have been concerned to interview Kephas and learn from him if he were simply operating on the basis of his own revelations and had no interest in any tradition about Jesus;
Paul seems so convinced that there was such a figure, born a Jew (Gal 4:4) and who operated among the Jewish people (Rom 15:8), and left teachings (e.g., 1 Cor 7:10-11), and was raised from death by God (e.g., Rom 4:24-25, and many others);
early Christians referred to Jesus' crucifixion (when everything was against them doing so), [The] crucifixion of a recent contemporary (which is what they claimed) would [never] have flown if everyone knew otherwise.
Most of the above points are not data, yet from my reading and exchanges I suspect a good many, probably most, New Testament scholars would agree that all of the above points are indisputable raw facts that demand an explanation. Yet most of the above points are interpretations of data, explanatory models designed to answer certain questions, or even just plain old tradition.
Look at the real data behind the above and see how bias has determined what scholars believe is the "data" (perhaps even "facts" or "evidence") that they claim to be following "without bias":
There is no data to say that a Jesus movement suddenly erupted (some documentary evidence to suggest what came to be known as "Christianity" gradually evolved) about 30 CE. We do have theological narratives that are set at that time and among Jews in Roman Palestine. That is the data. The theological narratives. It is those theological narratives and their settings that require explanation. Literary studies as well as studies of the wider theological context have, according to some scholars, opened up alternative interpretations of the data.
The so-called data that Saul was zealous to destroy the movement owes much to another Hellenistic narrative, the Book of Acts. There is also a passage in one of the letters attributed to Paul that we know was not universally accepted among the Christianities of the early second century. (The data that we have — not the speculations set in the conventional wisdom — also indicates Acts was written in the second century.)

Again, the data we have are literary accounts — not the realities outside the texts — and it is that literary data that needs explanation. That does not mean that the narratives do not point to external realities. Not at all. But that is a question that needs to be decided upon careful analysis of the data itself.

Yes, the letters attributed to Paul did focus on Jesus' crucifixion. That (not "Saul focused on the crucifixion") is data.
Yes, the Gospels do contain much that appears to be of a Palestinian flavour, and that is also data. They also contain much that is, more broadly, Hellenistic, even Roman.
This point is saying that there is no data for the claim Jesus never existed. I think here terminology is sometimes carelessly used (assumptions/bias lead us to take certain concepts for granted).

Obviously there was a concept of the figure of Jesus. Some denied he came in the flesh, and some data is interpreted as indicating that that was a very early claim. How should that data about the belief in a non-human Jesus be interpreted? Paul's Jesus was also a spirit, wisdom, a power. Again, this is data to be interpreted and explained.

To say that Paul "would" have had a certain interest is certainly not "data". That is speculation. Naturally it is a quite reasonable explanation given all the assumptions of the conventional model of Christian origins in which it is couched, and for this reason seems so obvious, so real, "actual data", to many. But it is not data.
Yes, it is certainly data that Paul was convinced there was a figure of Jesus. But what that figure was is a matter of interpretation.

It is not "data" that he was "born a Jew". That is a translation of Galatians 4:4 that is itself a matter of interpretation. (We have posted recently on Bart Ehrman's and Joseph Hoffmann's arguments against the text originally saying Jesus was born a Jew, so this underscores the interpretative nature of this claim.)
Romans 15:8 is data for Paul's claim that Jesus Christ "has become a minister to the circumcision". Anything more than that is an interpretation, and as should be clear by now, interpretations may seem like obvious facts themselves given familiarity with a model of Christian origins that has never been questioned before.
1 Corinthians 7:10 is data that Paul taught the Lord was giving him or had given him teachings, but it is interpretation guided by a certain model of Christian origins to claim that "Jesus left teachings" is data to be explained. Yes, there is much data testifying that Paul believed Jesus was raised from death.

That early Christians spoke of the crucifixion of Jesus "when everything was against them doing so". That again is speculation, and poor speculation at that. It is also ideologically driven speculation: it is a rationalization of the Christian myth itself.

That early Christians spoke of the crucifixion suggests they thought it was in their interests to do so. If so, the problem facing us is to understand their interests. Again, all this probably sounds like nonsense to one who has never thought outside the orthodox model of Christian origins. But that only points to how hard it is to see where our biases dictate not only our interpretations of data, but even what we believe is data in the first place.
Finally, the idea that a "crucifixion-centred religion" would never have gained a following if everyone knew it was not historical is simply poor logic and quite misinformed. Carrier and others have amply demonstrated the fallacy of this claim. Besides, it is just a belief, not data.
What hope is there for studies of Christian origins when even professors cannot recognize their biases, biases that are so ingrained that they cannot even discern the difference between data, interpretations and speculations?
(I don't really think either of the scholars I quoted at the beginning are literal scoundrels. Or maybe just a little — a case of kidding on the square? At least I am sure they are well meaning. I have more faith in the one who can recognize the joke, however.)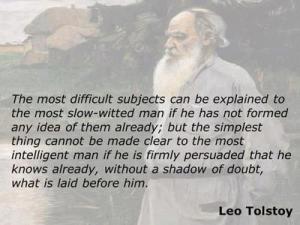 P.S.
The question that rightly emerges from this post is the question of my own bias. Conservative scholars who adhere to the orthodox model of Christian origins tend to assume that one such as myself must be biased against that model for invalid prejudicial reasons. That I hear such an accusation probably actually confirms that the accuser is himself defending a model prejudicially and for invalid reasons. Projection, etc.
My own life experiences have certainly put me in a position where I do not feel committed to the conventional model (basically the story or paraphrase of the Gospels, Acts and Eusebius). But those same experiences have also given me a sympathy and respect for others who remain committed to my old beliefs. I have not the slightest interest in scoring points against the beliefs of my friends or undermining the faith of my mother. It really is possible to have interests that are quite unrelated either to opposing or to explaining the conventional model. It is a shame that quite a few scholars seem unable to accept that thought.
The following two tabs change content below.
Neil Godfrey
Neil is the author of this post. To read more about Neil, see our
About page.
Latest posts by Neil Godfrey (see all)
---
If you enjoyed this post, please consider donating to Vridar. Thanks!
---